We mamas love our children. Talking to dedicated moms, there is no question- we would do anything for them, even take a bullet, for their own safety and happiness. Many moms bend over backwards (myself included) to make sure their child gets a good education and life experience, on top of daily essentials like food, clothing, and shelter.
Even struggling moms do everything in their power to make sure that their child is taken care of. This is all out of our desire to provide and nurture our babies, and it appears to be hot wired into our DNA.
However, even though we do these things, sometimes moms overlook one key factor in successful parenting, which is, the need to love your child for who they are.
I mean, yeah, you love your child, it's not like we mamas ever don't– but do you show that love when they have spaghetti sauce all over their face (and on that new shirt…and on the floor)? Are you a mom that laughs when they splash tub water on you, or do you immediately scold them? If they forget to brush their hair, or wear mismatched socks…do these things matter to you?
Related: What Your Child Needs From You Today…
This is something that I personally have grown to appreciate. The sometimes not-so-matchy outfits, the sloppily made peanut-butter-and-jelly sandwiches, and the knots-turning-dreadlocks hair style of my 18 month old. It's not that I don't care about my children's cleanliness, or that I don't want them to be capable adults. It's quite the opposite really. What I want is for them to feel loved and appreciated, even through the moments of "chaos." I want them to make their own choices about what they wear. I want them to use their brain power to figure out the best way to make their own lunch. And yeah, I want them to realize that now might be a good time to brush their hair.
Don't get me wrong, I will remind them of these things and guide them as a parent- this is my job and I want to give them the service of such. I'm not, however, going to breath down their necks and lecture them to no end if they don't have their hair brushed every day, or if they decide to change from pj's into pj's, or accidentally spill the almond milk.
In other words, I don't sweat the small stuff, and I don't make my children think that they have to be perfect. In fact, they are already perfect to me, face washed or not.
Too many children grow up thinking that they DO need to be perfect– have the perfect smile and the perfect body and the perfect clothes. Some of this brainwashing comes from television, but a big chunk of it comes from their parents. If you are griping in front of the mirror about how your child's hair won't curl right (suppressed child-hood memories eeeeek!!), or how they "just don't look good in that outfit," or you scream that their bed should be made military style every day before 8:00 a.m., then you are really focusing on the wrong thing.
IT. DOES. NOT. MATTER.
So take a breath (*Ahhhhh!*) and relax.
Related: How to Keep Your Cool While Parenting
I think it's important to know that when we love our children, for who they are, through successes and failures, ups and downs, rights and wrongs, clean and times and messy times, perfections and flaws, inside AND out, we are sending them a very strong message, which is I love you, no matter what.
"I love you when you when you forget to do your homework. I love you when you leave towels on the floor. I love you when you get mustard stains on my new pants. I love you when you suck a crayon up in the vacuum. I love you when you use up all the hot water. I love you when you wear shorts in January. I love you when you track mud in the house. I love you for being a child. I love you for being you.
I love you, and I love all these things because….one day their won't be mud tracks on the floor and toothpaste in the sink.
One day, you will be grown, and I hope you will remember-
How much I loved you, and how I wanted YOU TO BE YOU, mustard stains and all."
Lay down the need to mold your children. As parents, we guide, we nurture, we protect, and we LOVE. As a parent, take one step back and ask yourself if it is worth interfering before you do. I guarantee that it will bring your children relief (and you as well).
A wild flower that grows all on it's own is just as beautiful, if not more, than a house plant.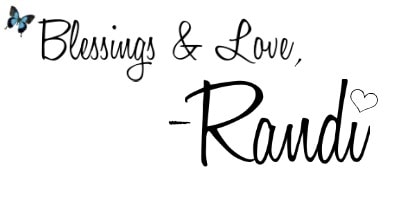 What do you do when your child spills spaghetti on the floor or wears a shirt backwards? Share in the comments below!