The holidays are here ALREADY, which means presents and parties and Ho-Ho-HORRIBLE colds!!
I don't mean to put a damper on things, but that's the sad truth. One minute you're taking your kid to the mall to see Santa, and the next, well, you've taken your relationship with the toilet to the next level. Because the holidays, on top of being "the most wonderful time of the year", is also the time for flus, coughs, and snotty children.
As a mama of three, I can tell you first hand that when one gets sick, it's only a matter of time before they all fall like dominoes. Which is why I like to keep my list of herbal remedies ready to go, just in case we need to buckle up for a wild ride. Below you will find my top 5 herbs to help you through the holidays and into the new year!

Use the Power of Herbs to Heal...Naturally!
Hey mama! Gain FREE ACCESS to "5 Grocery Store Medicinal Herbs That Can Improve Your Health TODAY", PLUS get updates on vegan herbal remedies and fun announcements when you join the Boho mailing list!
5 Herbs to Help You Through the Holidays
1. Elder
One of the best herbs for preventing and treating colds is none other than elder. Used to enhance the immune system and for her ant-viral properties, elder is most popularly taken as a syrup, although you can also opt for a tincture or tea.
However, my favorite way to use this awesome herb is as a diaphoretic- elder helps induce sweating and can come in handy when trying to break a fever. I don't know about you, but I get really nervous about giving my toddler any kind of over-the-counter drug that could accidentally put him into a coma, which is why I always try to break it naturally FIRST.
Related: Homemade Vegan Cough Syrup
Fortunately, elder has been helpful on a few occasions, and my kids love taking it. I haven't had so much luck finding wild elder where I live, but I HAVE been able to make my own syrup using organic dried elderberries. The first year I ever tried elderberry syrup was out of a box- it was good, but of course, homemade is always best.
2. Cayenne
Cayenne pepper doesn't just have to be used as a flavor enhancer- it can also be a powerful herbal remedy when you're feeling ill!
Last Christmas, I experienced a sore throat so AWFUL that I actually lost my voice (which was probably great for the kids for one day lol). I was a miserable creature indeed, barely able to take down water without feeling pain, and sitting with my tower of tissues and hot liquids.
Related: Quick and Easy Natural Remedies for Sore Throats (Safe for Kids)!
Nothing really seemed to work, until my husband mixed up a tall glass of water with about a teaspoon of cayenne powder in it….and YOWZA!!! Within minutes, I was able to speak again– it was seriously a miraculous turnaround that could be considered of biblical proportions.
So never underestimate the power of this awesome pepper! Not only does it work for sore throats, but it also can relieve congestion, help blood circulation (handy in the winter months!), aid in digestion and your immune system, plus be applied topically to help in pain relief (such as for sore muscles and arthritis).
3. Garlic
Garlic has to be one of my favorite herbs, simply because it is so readily available that anyone can start using it!
I use fresh garlic, pretty much daily in my dinners, but during the winter months I like to keep garlic infused honey on board for nasty colds. As an anti-bacterial, anti-fungal, and anti-microbial herb, garlic is the perfect go-to when you have a cold or a sore throat! Garlic is also said to be able to flush out intestinal worms as well, which you can use on yourself or even your dog.
Related: DIY Fire Cider Herbal Remedy
To make your garlic infused honey syrup, simply heat *local* honey on medium low, stir in some freshly minced garlic (the more, the better), and cook for about 5-10 minutes. You can also add chopped onions if you wish, which makes a FANTASTIC remedy that you can use anytime you're feeling a little under the weather. I will take 1-2 teaspoon when I'm feeling sniffly or my throat is a little scratchy.
For vegans that don't like to use honey, you can trade it out for maple or agave syrup instead (keeping it stored in the fridge), or munch on a garlic clove as an alternative, although I wouldn't leave the house after that lol.
4. Echinacea
Oh echinacea, how I love thee. This is one of the first herbs that I really became attached to, simply because of her immune boosting properties. When I was still breastfeeding my son, I would take a daily dose of echinacea tincture to help prevent colds and flus, and I still like to call on her help during this time of year.
Research shows that echinacea aids the immune function by raising the body's natural resistance to infection. She also has anti-fungal and anti-bacterial properties, making her a good candidate for viruses and bacterial infections.
To use her as a preventative, take a dose on echinacea tincture OR drink a cup of echinacea tea. Both are equally as effective to help keep the sickness away!
5. Peppermint
There's a reason why peppermint is so popular during the holidays! Not only does it lighten the mood, but peppermint is also used as an effective herbal remedy.
As an anti-spasmodic, peppermint helps you relax, which is why it is so nice to have in the form of hot tea. If Christmas has you feeling weary, well then, get yourself a large cup! You can also add some chamomile and/or lavender to help you relax a little deeper.
While peppermint is an excellent relaxation tool, probably her best uses are for nausea and headaches. For years I have used this sweet herb to help me relieve discomfort, and I enjoy having her as an ally during the winter. The most common way nowadays is using essential oils, but peppermint tea seems to do the trick too!
***
I hope you've been inspired to try out some of these herbs over the holidays! It helps knowing your tools before the beast strikes, because trust me, when you're feeling like dog poo you may forget about remedies. You may be having a "come-to-Jesus" moment and not really be thinking beyond "MAKE IT STOP."
Being prepared means you know what can help you in times of need. It means having things stocked in your cupboard, ready to go! I would hope that no one gets sick this holiday, but unfortunately, that's just the way the cookie crumbles.
Cheers to a safe and happy holiday!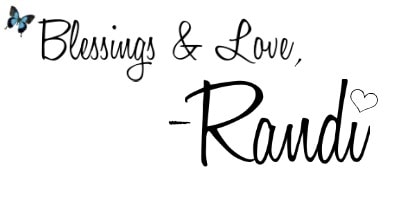 Use the Power of Herbs to Heal...Naturally!
Hey mama! Gain FREE ACCESS to "5 Grocery Store Medicinal Herbs That Can Improve Your Health TODAY", PLUS get updates on vegan herbal remedies and fun announcements when you join the Boho mailing list!
This post was shared on Healthy Vegan Fridays.