*This post contains an affiliate link
It's amazing how backyard foraging can shift your perspective. I few months ago, I very much looked straight ahead as I walked- unaware of the medicinal herbs and plants resting under my footsteps.
The only time we common folk look down is out of fear of mud smearing our precious footwear or when we are in dog territory. We tip toe around invisible obstacles, just praying that we don't squish a dog turd.
Yet now the flood gates are open. The veil has been lifted and I see the world a little differently. While walking down the sidewalk next to the post office or pushing my cart out of the grocery store, I find myself looking down, hunting. Trying to find the one real thing amongst the fake. Trying to spot the edible. Sometimes it's right there- just waiting for someone to see it. Other times, it's peeking its way through the cracks in the cement. But something is there..always there, waiting to be seen.
Likewise, when I look into my backyard I no longer see a lawn in crisis. I see mini paradises dotted along the yard. I see medicines, remedies, and food. The best part is that it has come naturally, like a surprise gift that pushed its way up through the soil. I didn't have to do a thing. I see a little slice of heaven.
Leave it to Cleavers
One of my new friends is cleavers. I was so excited when I saw these beauties climbing up my back fence.
Cleavers are a natural remedy, and can be taken internally as well as externally. Internally, you can use them as a diuretic to detox and release toxins from the body. You can add them to soup (supposedly to aid in weight loss and lower blood pressure), and can even use them as a coffee substitute. Externally, cleavers are great for your skin. Using them as a facial wash can help with acne, eczema, and can also tighten the skin and help aid sunburns.
According to folklore, cleavers was used by women as an infusion in the bath to bring successful love. It is also said to be used as a hair tonic to stimulate hair growth.
How to Identify Cleavers
The easiest way to spot cleavers is to take a few pictures outside and look around your backyard. Once you think you have identified it, bring your cleavers inside and do a little more investigating online, just to make sure before you proceed. When you study herbalism, they tell you at the beginning to check once, twice, and then a third time! Once you become familiar with a plant, you will naturally be able to spot it without an ID guide.
"This herbaceous annual plant produces coarse leaves whose shape varies from oblong to the head of a lance to nearly straight or linear. The leaves of cleavers appear in whorls of about six to eight encircling the stem. Cleavers bears diminutive flowers having white or greenish-white hues during the period between May and September. Cleavers gives off a potent smell similar to that of honey. July is the ideal time for harvesting this herb." – Source: Herbs2000.com

I hope you enjoy looking for this beautiful herb in your backyard!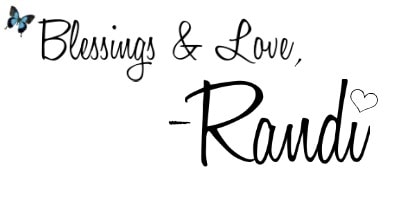 What is your favorite backyard plant? Share in the comments below!