There's a whole lotta talk about how to get your child to go to sleep these days- there are plenty of websites, articles, books, and forums dedicated to the subject of a good night's rest.
However, what I DON'T hear a lot of parents talking about is the condition of their child's room. Sure, we may be reading bedtime stories, creating monster spray, and monitoring our child's sugar intake during evening hours, but do any of us really pay attention to the condition of their room? And I'm not just talking about if it's messy, but how it is decorated too?
I mean, does it even matter?
In short? Yes, yes it does.
We live in a strange time where electronics rule and printed sheets are as common as sliced bread. Back in the day, kids didn't have the choice between "Tinkerbell" or "My Little Pony" wall decals, or "Spiderman" and "Star Wars" nightlights. Kids lived in more natural surroundings and didn't rely on cartoon characters to help lull them to sleep. While some people may pity those kids of the past, I beg to differ. In fact, those kids may have had a one up on the kids of the future.
You see, the children of today are living in an overstimulated environment.
From dawn until dusk, kids are rushed through the day at high speed, meanwhile taking in an extreme overload of advertisements and screens. Even most schools run on technology these days, and there seems to be little down-time post school. If anything, that means homework or television or social media. It's a never-ending stress-induced cocktail.
Related: Chillaxin' Herb Balls (For Stress, Anxiety, & Depression)
Now don't get me wrong- as an adult I enjoy some good leisure time in front of the tube (preferably watching "Survivor" or reruns of "The Great Food Truck Race"), and yes, I'm guilty of spending time on Instagram when I shouldn't be. However, I've noticed over the past decade that society has gone into hyper-drive: we are taking on too much, doing too much, and stimulating our minds too damn much.
What happens when you are overstimulated? In short, meltdowns, insomnia, anxiety, and long-term stress.
Do we really want that for our kids?
I didn't think so.
Tips for Creating the Perfect Sleep Environment for Your Child's Bedtime
Below are a few tips for creating the perfect safe space for your child to get a peaceful nights rest.
Ditch the Character Themed Bedding.
Yup, this is sac-religious to some, but please hear me out on this one. Think about it, could you go to sleep in a room that was stuffed to the rafters in LOUD and CRAZY characters? Superheroes doing back flips and ninjas bouncing off the walls? Or perhaps bright colored magical ponies sliding down intense rainbows?
Yup, thought so.
If you don't believe me, try sleeping in your kids room one night and see if it feels too "high energy". If you find yourself tossing and turning, imagine what that feels like for your child? I can sympathize with parents wanting to give their kids these amazing themed rooms- hell I have been there myself. It makes you happy when your kid goes nuts because they got the perfect room for them. However, this well-intended room could actually hinder a peaceful sleep!
Related: Sleepy-time Chocolates for Kids Insomnia
Furthermore, you are bringing more advertisements into your child's safe space. If anything, kids need LESS ads, and cramming their room with a bunch of characters is basically branding a piece of the house with a company mascot. I'm not saying that you shouldn't have anything character related, but less is definitely more in this case!
So, what to do instead? Try using solid, relaxing colors for sheets and extra bedding, purchasing an organic high thread count if you can. Play around with different shades of blues, greens, purples, and neutrals to create a chill atmosphere.
If your child does not like this idea, use fun characters in other kid-friendly rooms within the house, such as the playroom or hall bath. You can slowly switch out loud items for a more "toned down" approach.
Use Calming Wall Colors.
Likewise, if you're ditching the crazy characters, you might as well ditch the crazy colors too! When painting, keep what is known as "color therapy" in mind. LOUD colors such as hot pink, red, and bright orange are not allowing your child's brain to rest before the lights go out.
Case in point- my girls used to have a bright pink room. We thought it was adorable, but they often would toss and turn at night. Pink, according to color therapy, is a color that people find appealing, but can "cause anger over time." Yikes! I actually believe this to be true, as we eventually became extremely sick of this color lol. It was truly a cause for celebration when we finally painted over the pink with a beautiful calming blue instead.
If you're not sure what to use, check out a variety of blues, purples, soft greens, and neutrals. These colors help the mind relax and wind down, creating a better environment for sleepy-time.
Keep Toys Hidden.
Does your child have an overload of toys? Keep them hidden as much as possible with soft colored bins (or my favorite- natural wicker baskets) on the shelf or in the bedroom closet. Whatever you can get OUT of their room, do so. Mess and clutter will not help your child go to sleep- it will only add to the sleepless nights.
Now, I know what you're thinking- you're remembering all those times you went to bed with a messy room, and you thought you were "just fine". Right. Well, you may have made it through the night, but I've read time and again that clean rooms equal clean minds. If the mess is overwhelming or you can't keep up with it, it simply means you just have too much stuff. Basically, you need to purge.
Again, less is more, so choose wisely as you decide what stays (and goes) in your child's room.
Soft Lighting Does Wonders.
There's just as many options for crazy lighting as there is for crazy bedding. I once read that we should have 15 minutes of sunlight and 15 minutes of darkness every day. If you have too much light, it's going to create problems in the bedroom.
Now, I am firmly aware that children are afraid of the dark. This is super common. If you're child is not comfortable sleeping in complete darkness yet, explore soft options for nightlights. While it may be tempting to get the globe that spins and creates shapes all over the walls, it may not help your child sleep.
Do you want to know my preferred bedtime lighting? Himalayan Rock Salt Lamps. These things are AMAZING because they put off negative ions, which trees and natural environments do as well. Have you ever wondered why you feel so good walking through the woods? That's why!
You can get these beautiful rock lamps with dimmers on them too, so you can adjust them when necessary. I've had one in my bedroom for nearly 4 years and it has been super handy, especially when I was up with my son breastfeeding in the middle of the night. It keeps just the right amount of light in the room without being invading- and it's healthy for you too!
Limit Technology.
One rule we should all embrace? Remove the television from the room! Yes that's right, get your TV OUT of your kids room!!! With so much technology taking over our lives, the bedroom should be the one safe space your child can go to that is calm and relaxing. Televisions, laptops, tablets, phones, and even alarm clocks are all things that should be evicted.
Wait..alarm clocks too!? YES, alarm clocks too. Don't worry, if you still need one, just get a battery powered one instead.
A couple years ago, I attended a seminar about stress that suggested we should unplug everything from our bedroom outlets, to avoid magnetic chaos. The speaker also recommended that we place cell phones in the other room, or at the very least, on the opposite side of the bedroom.
If your child enjoys listening to soft music or meditations before bed, try to use a battery powered CD player if possible, or sneak in and remove their listening device after they have fallen asleep.
Related: Heal While you Sleep- Soothing All Ages Through Blissful Meditation
Practice Aromatherapy.
Never underestimate the power of aromatherapy! Using calming scents such as lavender or ylang ylang can help ease your child into a peaceful rest. Here's a few options for application:
If you want to use fresh lavender or chamomile, you can add a teaspoon to a small drawstring bag, and place it inside your child's pillowcase, creating a "dream pillow". I purchase all of my dried herbal products from my favorite herbal company, Mountain Rose Herbs.
If you'd rather use essential oils, mix a few drops of lavender with a carrier oil, and rub on the bottom of your child's feet before they crawl into bed. Alternatively, you can bring in a diffuser if your child would rather have the scent moving through their room at night (of course, remember to limit the amount of electronics plugged in!). My go-to company for essential oils is Young Living, and they have fabulous oil packages for beginners.
Either way, using the power of scent can help your child calm down and let go after a long day.
Conclusion
Lastly, I cannot stress enough the importance of an honored bedtime. Children really need more than a few hours of rest, and if they are staying up too late (on tablets or zoning out in front of the television), it's going to make it harder for them to get up in the morning. Without rest, they will start to drag and it can cause a chain reaction in many other areas of their lives.
By helping your child become comfortable with bedtime, and providing them with a safe environment which is free of noise and over-stimulation, you will be setting your child up for success in the future!
I hope that this list has helped you rethink some of the ways that we create healthy environments! If all of this is new to you and seems overwhelming, just take it one step at a time. This allows you to really see what works for your child, because after all, you have to find what works for YOU and your family!
Sweet Dreams!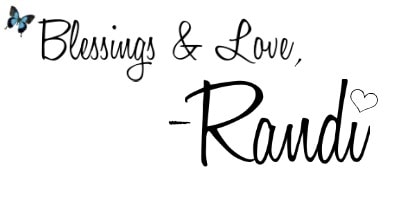 Did I miss something on this list? Add your comment below!