I love me some Harry Potter.
I never read the series when they were first released- the books found their way into my heart after I had kids of my own. Snuggling on the couch that first night, reading about the boy who lived was exciting and reawakened my inner child. We have continued to incorporate Harry Potter books into our homeschooling and read one book per year.
So it was only natural that my daughter insisted on being Hermione for Halloween this year, and I was delighted because of the simplicity. With a dress purchased from a kid consignment sale and a trip to the fabric store- bada bing bada boom- we had ourselves an instant costume.



The best part was that I was able to buy enough fabric to make 3 scarves, one for each of my kiddos.
When I divide the total cost between the three scarves ($6 for fabric, $3 for thread), it brings me to roughly around $3 for each one (and that's if I use all the thread, which there's no way I will). Pretty good for a Halloween costume!
You could get this cost down even more if you used a coupon for your fabric!
So yes, you can make this awesome scarf that serves as both a Halloween costume and/or winter scarf (this would also make a fantastic Christmas present).
Related: 7 Low-cost Easy Christmas Gifts
And it's SERIOUSLY simple. Trust me, I'm not really one to sew often. I bust out my sewing machine on rare occasions, and can't get started until I give her a dust over. I'm also pretty limited on what I can actually stitch together too, so when I say it's easy, believe me. IT'S EASY.
Any muggle can do it.


DIY Harry Potter Scarf
*Makes one 35″ scarf. I bought 1 yard of each color and that was enough to sew 3.
Materials:
Burgundy flannel fabric
Golden flannel fabric
Thread color of your choice (I used burgundy)
Preparation:
Cut your fabric into 35″ x 7″ panels. You will need two panels for each color (Four 35″ x 7″ panels total).
Cut your panels into 5″ x 7″ rectangles. Make two separate piles of alternating colors (one pile for the front of the scarf, one pile for the back).
LETS BEGIN.
Instructions:
Take two rectangles (one gold and one burgundy), and lay on top of each other. Sew along the 7″ side to bind (see picture #1).
Open (see picture #2), and on the opposite side of the fabric, line up another rectangle panel and sew down the 7″ side (see picture #3).
Open, and you should have 3 panels of alternating colors sewn together (see picture #4).
Continue sewing rectangle panels, until you have gone through the first stack and have a long tail (as pictured below).
Repeat with your second stack. When finished, you should have the front and back of you scarf sewn (two separate pieces). Now we just have to sew them together!
Before we move on, iron both completed panels, making sure that the sewn edging is ironed flat ( this will make it easier to line up and sew together- don't skip this part! See picture #5).
Next, align each panel (front to front, see picture #6) and pin in place (see picture #7).
Bind together by sewing lengthwise down each side of the scarf (see picture #8).
Turn inside out (you will have a tube) and iron flat. Almost done!
Fold ends inward and pin in place. Sew along the edge to enclose scarf.
Ta-da!! You have yourself a Harry Potter scarf! Congrats!
Remember, if you're looking for a magical (and inexpensive) Christmas gift, this would be perfect for any Harry Potter fan!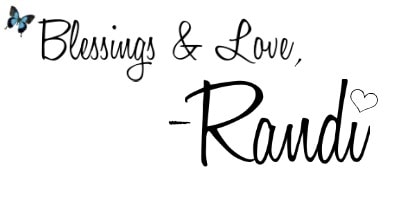 P.S. Have you tried my Harry Potter Vegan Chocolate Frogs with Chamomile?