With 2018 laid out before us, like a yellow brick road of possibilities, it appears that veganism is becoming "all the rage". Every time I go to the grocery store, I'm finding more and more plant-based products, vegan options are popping up like mad at local restaurants, and a new vegan blog is born every minute.
This fact couldn't have been clearer to me, back in November of 2017, when I attended "VegFest" (in the ATL shawdy), that veganism was here to stay; the amount of attendees had more than quadrupled since my previous visit in 2015, making the afternoon exciting and claustrophobic simultaneously.
But no matter how popular the vegan lifestyle gets, one question is still pounding at the door of plant-based living:
Can you REALLY be healthy on a vegan diet? Like, really really?
I can't tell you how many times I've had friends who have been "inspired" by my blog (or that amazing dinner I whipped up), prompting them to start investigating what this whole vegan thing is about and if it's something they think they can incorporate into their own lives. Unfortunately, many of those same friends have come back to me, after exhausting all their online resources, with their hands up in the air, saying, "I give up."
While it's always disappointing, I'm sort of used to it by now.
Because when it comes to what's healthy and what's not, you can absolutely find compelling arguments on either side of the fence: while one doctor is lecturing on the benefits of eating meat on one side of the internet, we have another doc on the flipside, promoting the benefits of a plant-based lifestyle.
And that's not including all of the conflicting documentaries on Netflix.
Making your decision about whether or not you are "gonna try this vegan thing" more complicated and like, totally confusing.
But I'm not here to make this extra hard, or complicated, or a yawn fest. Because what is comes down to is this SIMPLE truth, which is:
You CAN be healthy and thrive on a vegan diet….
aaaaaannnd…you can also be unhealthy on a vegan diet too (oh yes, I WENT THERE).
It's what YOU CHOOSE to give to your body that really counts.
Become a VEGAN NINJA in the kitchen.
Want to step up your vegan game? Just pop your email in the space below and I'll send you my complete email series on how to plan and prep vegan meals like a PRO. You'll also receive a FREE meal planning printable as a special thank you download, plus occasional future emails with easy vegan recipes!
Fresh vegetables and fruits, nuts, seeds, and whole grains will always be the best sources of fuel for a healthy plant-based diet. Period. Cooking and preparing these foods in your own home will always lead you to success, versus eating frozen dinners and grabbing bean burritos from Moes on Taco Tuesdays.
If you are giving yourself food in its natural form, and eating a colorful variety, I believe wholeheartedly that you can be healthy eating this way.
I believe it, because I've lived it for almost a decade. And in that decade, I've learned a lot about myself and what it means to actually live "healthy", without all the bells and whistles. Eating healthy has absolutely nothing to do with fancy boxes, catchy taglines, and nutritional facts labels.
When it comes down to it, if your health is circulating around boxes, you are in the wrong isle yo!
Seriously, I've heard time and again about people complaining that vegan food is "too expensive", and while that may be true for PROCESSED food, that is not true for produce.
True fact: I can feed my whole family with a spiced head of cauliflower and 2 cups of rice, costing me less than 10 bucks (that's less than $2 per person mind you). Boo yeah + brownie points (or in this case, cauliflower points?).
It's when I pick up those extra "convenience foods" that my grocery bill starts to jump by 5's, giving me a premature heart attack.
The key then, is that you just have to remember to eat REAL, whole foods the majority of the time and not rely on vegan processed foods as your primary staples. Processed foods, vegan or not, are still processed. They still contain additives, chemicals, and many times, unhealthy ingredients. I don't care who you are, if you are eating processed soy nuggets, onion rings, and dairy-free store bought ice cream 3-4 times a week, you're doing it wrong buster.
Truthfully, if you want to go vegan (the healthy way!), this all boils down to your willingness to change and surrender to that change. Many times, I've observed others who know deep down that they are being called to eating plant-based; they talk about it, research it, and then ultimately talk themselves out of it. They fight against the current. They don't want to step out of that comfort zone, so they search for other "diets" that are closer to what they're used to.
Or, they fall back on old belief systems that keep them in the hamster wheel.
Please, don't keep yourself in the hamster wheel.
And as a side note: choosing plant-based foods positively impacts our planet and animal welfare, so you can feel good at the end of the day knowing that what you eat is making a difference. This, for me, is one of my grounding points for going (and staying!) vegan- I know from personal experience that it is possible to live healthy on a cruelty-free diet, and I don't want to contribute to a system that doesn't align with my morals.
If you are being called to give plant-based a chance, please honor that. Give it a go. See where it takes you. And you never know, this may be the thing that really sets everything in motion, giving you that "light bulb moment" you need to turn your life around for the better. You don't have to know all the answers up front, just take the first step.

Because I promise you, if you're serious about getting healthy once and for all, and you give it your best, amazing things will happen. Hopefully, good, happy, vegan things, but you get my point. No matter what the health wars say, it all points back to CHOICE. I've made mine, and I can honestly say it's one of the best decisions I ever made for my body, mind, and spirit.
So, what will you choose?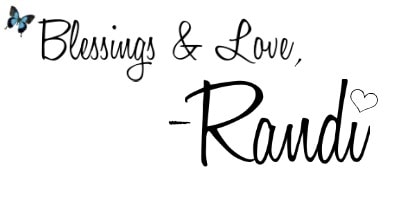 BONUS: It's #VEGANUARY after all, and that means you still have plenty of time to get started. The amount of resources available are AH-MAZING, but remember, if you're feeling a little lost, I've got your back + yummy plant-based recipes to get you started. Your journey to plant-based living is only a click away. Let's #getthispartystarted
GO VEGAN WITHOUT TOFU!
FEEL ALIVE + GAIN ENERGY + REDUCE STRESS by choosing healthy plant-based foods (and NO, you don't have to eat tofu)! Just pop your email in the space below, and I'll send you simple recipe updates and fun announcements straight to your inbox! As a special thank you, you'll receive "Easy Vegan Starter Tips" as a download.