One of the awesome things about homeschooling is the freedom to study what interests your child, for any desired amount of time. Last week the girls learned about Italy, and I took the opportunity to use lapbooking as a way to record their new found knowledge of this beautiful country.
We are not "heavy users" when it comes to lapbooks, lol, but I feel like they have helped us with certain subjects. If you haven't heard of lapbooking and you homeschool, I suggest you check them out because it's been a great learning tool for our family, and many others I have talked to agree!
So, What is Lapbooking?
Well, first off, you pick a subject or a book as a topic. Next, you check out library books/purchase books surrounding that subject and read them with your child. Lastly, you print out (or make your own) templates that your child cuts out and glues into his/her lapbook. You can visit homeschoolshare.com for more free ideas and templates.
Related: The Salem Witch Trials FREE Lapbook Templates (Late Elementary Grades)
Through lapbooks, you can work in not just language arts, but science, history and geography, math, art, and more. When our family does lapbooking, we typically spend one week on the topic, and incorporate as many activities as we can surrounding it. For example, you can take your kids on field trips, watch educational DVDs, do arts/crafts, and even do some cooking lessons! My kids really enjoy this, and it helps them identify with the subject in more ways than just reading about it in a book!
We did a number of things for our Italian week, and it was honestly one of my favorite lapbook experiences. Prior to this lesson, I browsed through the kids catalog at the library (online) and reserved books that I felt would help us on our journey. I planned the week, using the select books as our guide, and printed out templates in advance to keep the school week moving smoothly.
I also made plans to re-create the Italian flag with pasta and paints (the kids LOVED this), and wrote out a dinner menu so we could experience Italy through taste as well!
Related: Vegan Pizza Rocks!
Lucky for us Valentine's Day fell on this week, which, as some of you may know, the history of Saint Valentine originated in Rome! So it fit perfectly into our studies!
At the end of planning, our week involved the following lessons:
Learning where Italy is, the capital, flag, and basic Italian words.
Places: Venice, the Colosseum, Leaning Tower of Pisa, Rome, and Naples.
History of Saint Valentine, romantic Italy, and writing love poems.
History of Pizza, how it came to the US, and the pizza championships. (Also incorporated pizza math!)
Italian food and culture: Kids made Italian bread and pizza dough, plus we dined on linguine pesto, lasagna, risotto, and pizza (all homemade, and all vegan of course!)
At the end of the week the girls pasted their templates into their lapbooks, and they were so excited when it was finished! I think it helps to do projects like this, because it gives children a big time feeling of accomplishment, and they have something to show for it. Plus, they will pick it up over an over again, to remember this happy experience and also to show off to family members and friends (which is reviewing! Ha!).
If there is one thing you get out of this post, I hope it is proof that learning can be super fun for kids if you engage them in the right way. Every child is unique, and some of them require a different approach when it comes to learning.
While I used some of the more informative written books to get the facts down for Italy, I also used fun stories as well, to continue to make this lesson enjoyable and interesting to my girls. It was more fun for them to listen to facts about this place after they were whisked away by Olivia (the pig) to Venice! All in all it was a really great lapbook, and I hope it has inspired you to do one with your child as well!
Related: Celebrating Houdini (Elementary Lapbook)
Resources For Your Italy Lapbook!

Books:
Lapbook templates:
Pizza worksheet and game:
What is your favorite Pizza topping? Share in the comments below!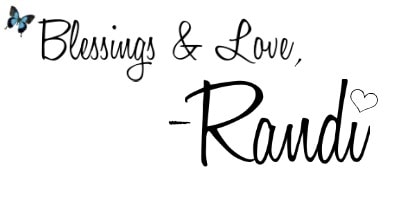 Need help with homeschooling? Check out my personalized "Magical Homeschooling Help" here!