We've all heard of "baby blues."
It's not something you expect to have post baby, but once you have, you hope that you never have to go through anything like that again. After the birth of my twin daughters back in 2004, I had postpartum blues bad. Depression swallowed me up, and it was hard to find the motivation to do anything, let alone take care of two precious little ones.
Years later, I had to wonder what caused these extreme down times. I wanted to prevent it from happening again when I had my son, and instead enjoy being a new mom. When you have postpartum depression, it's hard to pinpoint exactly why you have it. Talking about what I was going through didn't work, and medications didn't work. One day I think I snapped out of it, but not all women do.
I can't help but wonder if postpartum depression is linked to c-sections, since you are being deprived of the natural hormones that your body produces immediately following birth. With my daughters, I never got the "hormone cocktail" that helps women bond with their babies. Instead, I got morphine. The reason our body is secreting these chemicals into our brain is so that we DO have that bond, and we immediately love and care for our baby. Sounds like nature's medicine to me!
Fortunately, despite personal events surrounding the birth of my son, I was able to get my hormone boost and quickly bond with him. Since I was determined not to suffer from the blues, I used preventative measures to make sure that I was feeling good postpartum. Looking back, the contrast between the two experiences are like night and day. In the months following my sons birth, I was happy to be a mom, and enjoyed doing things that I didn't the first time around.
What can you do to prevent postpartum blues? Here are some tips for keeping depression at bay and enjoying this happy time!
Placenta Encapsulation: Yeah, some people think it's weird, but ingesting your placenta can actually help prevent your postpartum blues, as well as balance your hormones, increase milk flow, and speed up the healing process post birth. Your placenta is loaded with nutrients, so it only makes sense to put this nourishment back into our bodies! Click here to read more about the details of placenta encapsulation, and the benefits. To read about my experience with my placenta, click here.
Continue taking your Prenatal Vitamin: No matter what decision you make regarding your placenta, continuing to take your prenatal is a smart thing to do. While we are pregnant, we take care of our bodies, and monitor each and every thing that goes in. That can get completely tossed out the window as soon as baby moves out! Continuing to take your vitamins will help you get the nutrients you need, which will definitely help with your energy levels and emotions.
Using Herbs as Anti-Depressants: On top of your vitamins, and/or placenta, there are a few herbs you can take to help you with your emotional balance. Lemon Balm and St. Johns Wort are common to use for depression, as well as Chamomile and Lavender. Mullein is another fantastic herb, and can be sold as tea. Drinking herbal tea is a great way to get your dose of these wonderful plants, or you can take tinctures. I have found that in moments of exhaustion or irritation, sitting down with a nice cup of herbal tea can really turn the mood around. Make it part of your routine, and find the right herb to satisfy your needs!
Aromatherapy: If you enjoy the herbal tea, think about taking it to the next step with aromatherapy. My favorite is Lavender, which I use on my temples in times of stress. You can also use Peppermint (great for headaches) or Lemon Balm for that "clean" feeling. Soaking in a hot bath with some essential oils can help relieve stress and give yourself some "me" time, which is an important factor in postpartum health!
Fresh Air: Yeah, staying indoors too long can make you go a little crazy. Practice deep breathing outside in the fresh air, even if it's only for 5 minutes a day. Mother nature does a body (and mind) good! Also, if it's a nice day outside, open up all the windows in the house, and let that breeze in- it will make you feel uplifted, and can carry some of that old stress out.
Exercise (Take a Walk!): While it is good to give yourself some time off after having a baby, that doesn't mean that you can't take walks, or do light exercise. Taking the baby for a stroll in the park is good for both of you- and you'll be getting some fresh air on top of it! Getting back into a regular fitness routine can be challenging, but for now, make the time for frequent walks and you'll see a boost in your mood.
For more post baby stress relief, check out my post " The Stay-at-Home Mama's Guide to Keeping the Sanity!"
Lastly, I want the mamas out there who are experiencing postpartum depression to remember that this is only temporary. Soon, your baby will be walking, talking, and…sadly… growing up. If you're feeling down, take a moment to play with your baby, cuddle them, kiss them, and cherish them. This is the only time they will be this small, and while it may be difficult, it's one of the best times in a mamas life. Stay strong, carry on, and remember your love for this little being who has blessed your life with so much.
Do you have any postpartum cures or experiences you would like to share? Comment below!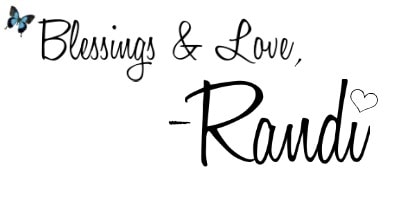 Like my Blog? VOTE FOR ME to be a TOP MOMMY BLOGGER: