I have no shortage of plantain in my backyard. Depending on your perspective, one might think that we are an extremely lazy family, because we have weeds all over the damn place. However, when I look out my window or step into my backyard, it brings me joy to see so many helpful plants ready to be used. I beg my husband to postpone mowing the lawn this time of year because I can't stand to see all these treasures run over lol.
However, even when he can't wait any longer, I am always happy to see them pop up again within a couple days- these plants don't give up people!
I've talked about plantain a bit on my blog and instagram, posting photos or videos, and sharing some information about this wonderful weed. Recently though, it occurred to me that I did not have a post dedicated ONLY to plantain, and I felt it was about time, because it deserves one!
Related: DIY *Simple* Vegan Healing Salve (with Lavender & Plantain)
Plantain is a common backyard plant that most people pull up because they think it's nothing more than a weed. In fact, it is a perfect herb for beginners, because it is easily identifiable and you can use it for a number of things.
This was the first herb I ever truly learned to use, and so it holds a special place in my heart. For months after learning about plantain, I would see how many places I could find it while I was out and about- and I was happily satisfied as it made itself known outside of the grocery store, at the park, and in many of my friends' yards. Trust me, once you get bit by the "herb-bug", you can't help yourself but to look down when you are out lol!
Known as the "white man's footprint" or "Englishman's foot," plantain grows well in compact soil across North America and Europe. It was valued by European settlers and referred to as a "cure-all" back in the day! There are two varieties, narrow leaf and broad leaf plantain. In this post, you will see pictures of broad leaf plantain.

Use the Power of Herbs to Heal...Naturally!
Hey mama! Gain FREE ACCESS to "5 Grocery Store Medicinal Herbs That Can Improve Your Health TODAY", PLUS get updates on vegan herbal remedies and fun announcements when you join the Boho mailing list!
OUCH! Got a Bee Sting?
The most common way to use plantain on the spot is after you've been stung by a bee. Simply grab a leaf of plantain, and perform what is known as a "spit poultice": Chew it up in your mouth for a few seconds and then spit it out into the palm of your hand. Transfer to the sting, patting it over the infected area.
While I haven't been able to use this yet (lucky me right!?), I've heard from a number of people that it takes the sting out immediately. This can also be used for ant bites, snake bites, and even poison ivy infections.
The spit poultice method is a wonderful trick to pass onto little ones too. It's amazing to witness children out in the yard exploring the beauty of plant medicine. It helps them become more in tune with nature and what their bodies need, which is always a positive thing! Showing your kids a simple plant such as plantain can help spark that inner medicine maker, and teach them what is safe (and unsafe) to consume.
Related: TOP Resources for Teaching Kids About Herbs
Other Medicinal Uses & Plantain Benefits

As an anti-inflammatory, antimicrobial, and anti-viral plant, plantain is a fantastic herb for skin infections, and is also known as "nature's band-aid" (yup, it's know for a lot of things lol!). If you get a cut while out in your yard, grab a plantain leaf and wrap it around your wound (another great thing to teach kids!), as it will help stop minor bleeding and treat any infection.
Plantain can also help work things OUT of the skin, such as splinters or even shards of glass. If you have something that is penetrated deep into the skin, it is recommended that you create a poultice, either out of spit or with a mortar and pestle, and apply over the affected area, covering with a band-aid or cloth. The plantain is said to be able to work the splinter or other objects out of the skin in a matter of hours. I've heard first-hand accounts of this magical trick!
You can also use plantain as a face wash, in a salve, or even in a cough syrup. It is high in beta-carotene and calcium, plus provides vitamin K and ascorbic acid.
Identification and Growing Season
Plantains are VERY easy to identify. They grow in a rosette formation, and the veins on their leaves run from the stem to the tip of the leaf, as you can see below:
They grow from spring to the first frost, so you can use them all summer long (never mind the neighbors looking at you weird lol).
Storage
If you want to keep plantain on hand through the winter months, harvest these weeds and then you can either dry them out, OR place them in ice cube trays for individual use! I did this last year and it came in handy, seriously!
Related: Backyard Foraging- Dandelion (Uses & Identification)
To dry, you can lay them out in baskets for 1-3 days, and then keep them in an air tight container for loose-leaf tea. If you want a ready-made poultice, simply run them in your food processor and freeze in ice cube trays. Just make sure you label them so you know what you're looking at!
Conclusion
I hope that this has helped you learn to love these little guys instead of despise them lol. Plantains are seriously a wonderful plant that we should be taking advantage of, and loving instead of mowing.
So get out there and use some today! You never know, maybe you will become a mini medicine maker yourself:)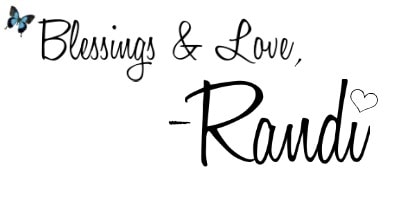 This post was shared on I Am Pinnable and Urban Naturale