So I'll admit it: I was skeptical of Beyond Meat at first.
As a vegan of almost 10 years, I didn't believe that something could taste so close to meat (or at least, what I remembered meat tasting like). But after visiting a vegan fest in my area last spring, my husband and I thought we'd try a Beyond cheeseburger for giggles. After watching the vendor throw it on the grill, top it with all the fixins, and plop fries on the side, we found our place on the lawn to picnic.
What followed was a complete moan-fest, with melty vegan cheese and dairy-free mayo dripping from our lips. It was so BEYOND good that, after licking our fingertips of all the juices, we dusted the grass off our pants, and immediately set off to the grocery store to find more Beyond Beef patties. That night, we feasted like royalty.
It was the best date night ever.
I was so shocked by how good Beyond tasted, that I immediately started raving about it to all my non-vegan friends and family (so like, everyone I know).
And at each family get together last year, I served Beyond, making believers out of every single one of my family members and friends. The best part? It worked! (Insert maniacal laugh here.)
Last Updated: September 1, 2021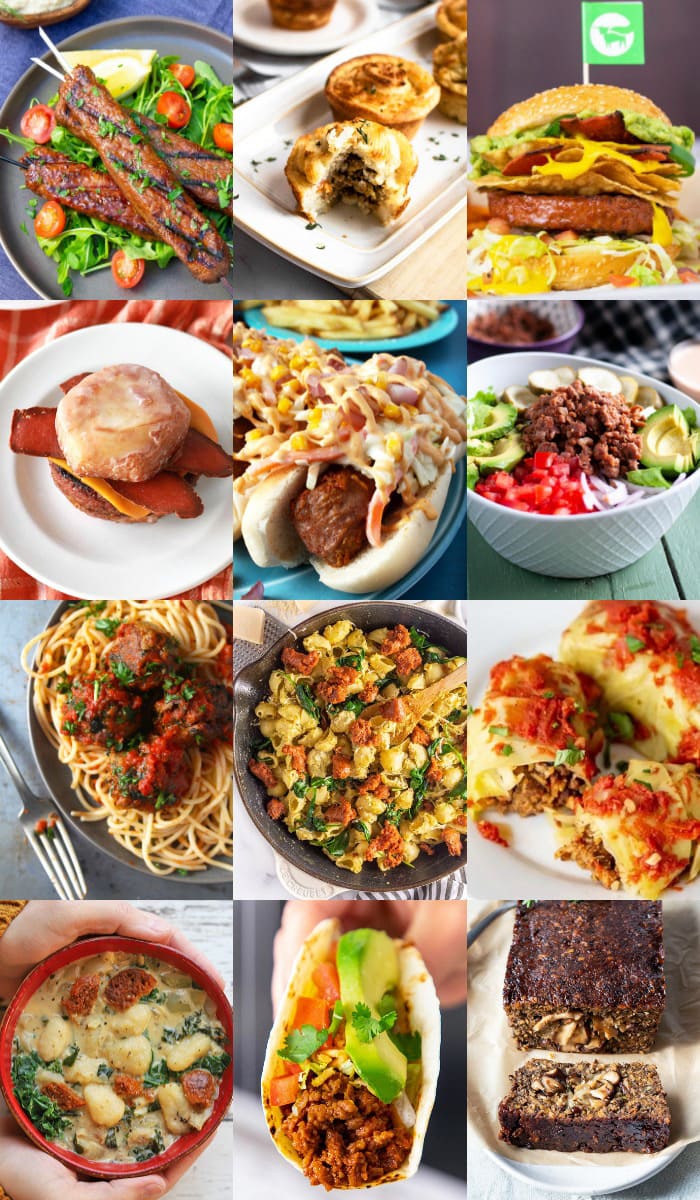 What can I make with Beyond Meat?
The short answer? Well, damn near EVERYTHING.
The thing I love most about Beyond Meat is that it is the perfect substitute for *most* of your classic meat-based dishes. From meatballs to tacos to double cheeseburgers, the sky is the limit when it comes to using Beyond.
Check out the delicious recipes below for some easy Beyond recipes!
Why vegans should support companies like Beyond Meat
One thing I've heard echo around the internet since the explosion of Beyond products nationally, is that it's not healthy.
But while I am not here to argue about it's healthiness, I do want to point out that I personally believe all vegans should be supporting it, whether you enjoy eating it or not.
Reason being?
Well, for starters, there will always be food that people view as "unhealthy", and we will never see things like hamburgers, hot dogs, ice cream, and pizza take a final bow. Because no matter how healthy you think you are, one thing's for sure: you're not perfect. Everyone has moments where they indulge in food, especially in America.
I don't care if you eat Buddha bowls, drink smoothies, or dehydrate raw crackers 18 hours ahead of time; at some point your going to indulge in something "unhealthy", or try to make a healthier version of an unhealthy item. Hence the creation of things like nice cream and black bean brownies.
And that's ok, because you're a human being dammit!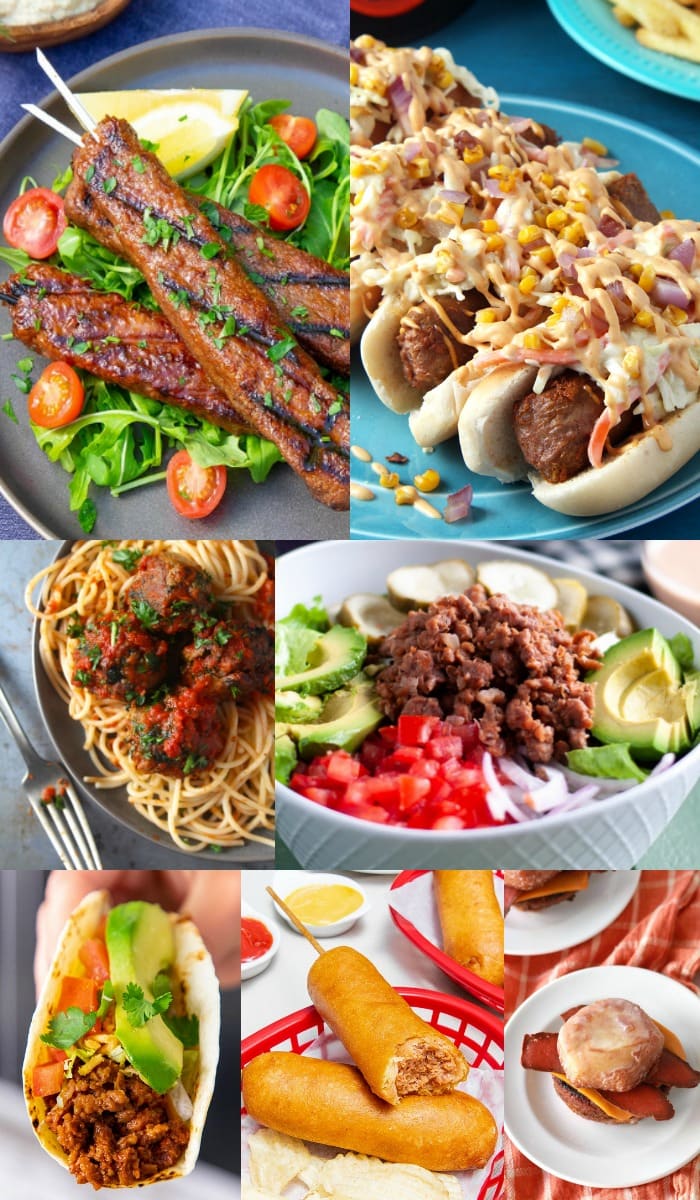 Plus, if you grew up with a constant rotation of fast food, those feelings of getting a happy meal when you were a child isn't going to go away overnight. At the end of a long day, sometimes we just want a cookie, some fries, or a piece of pizza (or all three). I mean hell, I grew up in the south for cryin' out loud! #hellofriedchicken
And so, perfect people aside (psst, they don't exist), Beyond is necessary, and I'll tell you why.
Animals are being slaughtered everyday at an insane rate, as well as placing humans in inhumane working conditions while also taking up valuable resources. Bottom line: animal agriculture is unsustainable. And if we can re-create those feel-good feelings around dishes we love, without hurting animals (or people) and keeping the planet in check? Well, I call that a win-win.
We are now witnessing a turning point in our food history. For the first time ever, we are seeing imitation meats pop up in restaurant chains all across America, giving the average human being the choice to consume something vegan AND convenient. People who once would never consider eating less meat, are now actually choosing a meatless meal. And this is something so undeniably positive that I cannot understand why any ethical vegan would have a problem with it.
Because when it comes down to it, I'm all about doing the least harm possible. That means I am not perfect, and I don't always get it right. But it does mean that I support companies that are trying to make a difference in the way we view and consume food.
And Beyond Meat is doing a kick ass job at it.
Frequently Asked Questions
15 of the best Beyond Meat recipes
And so, I bring you some of the best Beyond Meat recipes on the internet. These recipes are sure to satisfy at any party, holiday, or Monday night in.
Related: An Informative List of the Best Vegan Meat Substitutes + Bonus Recipes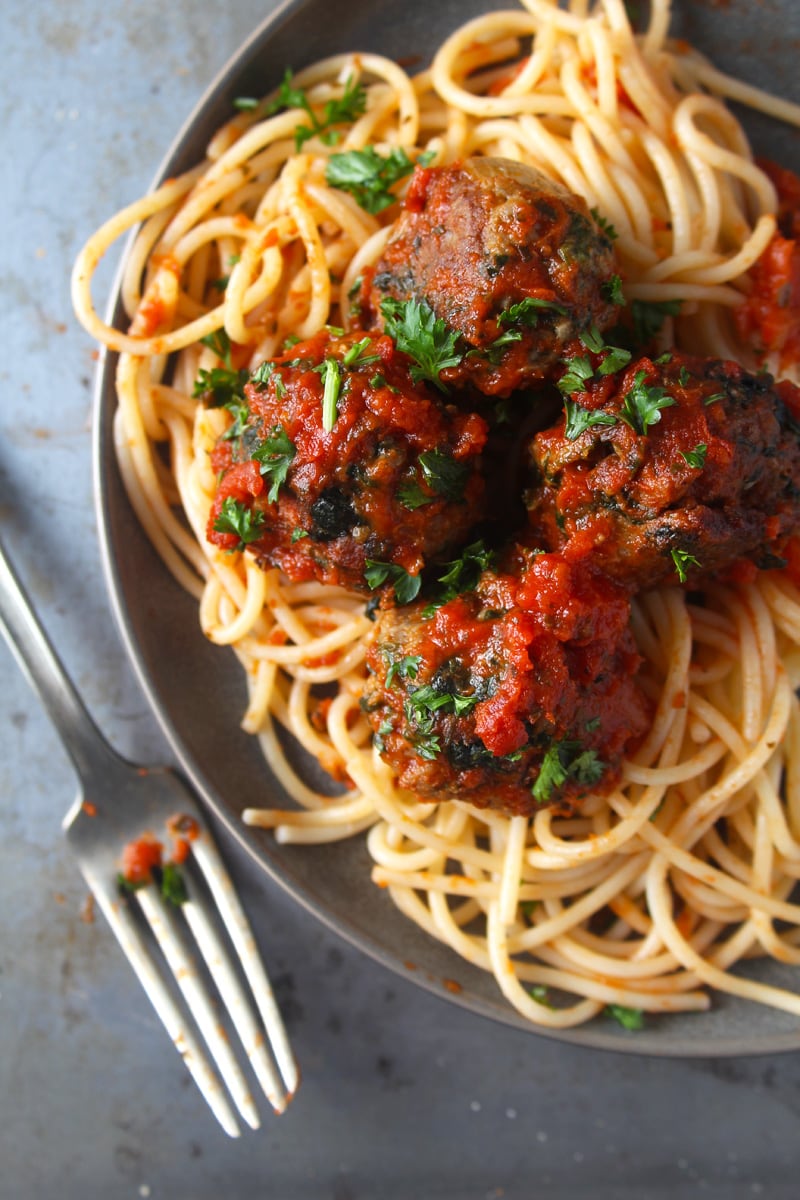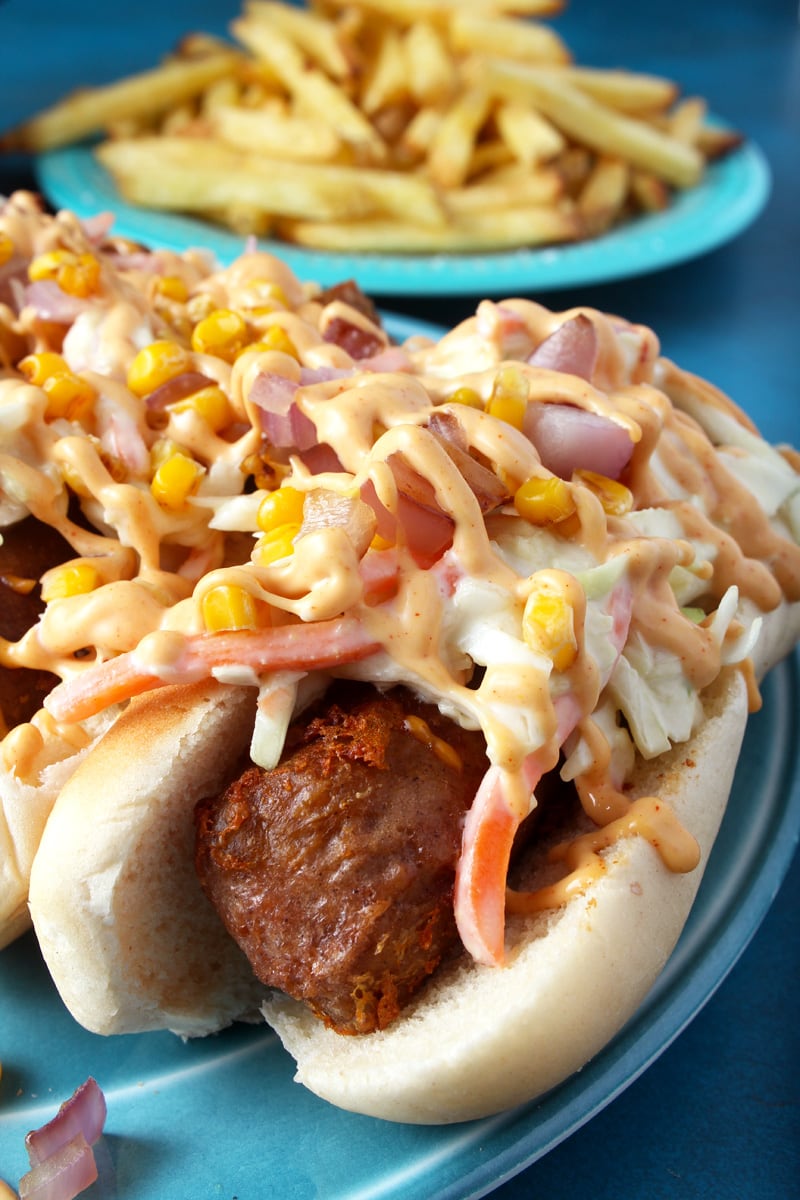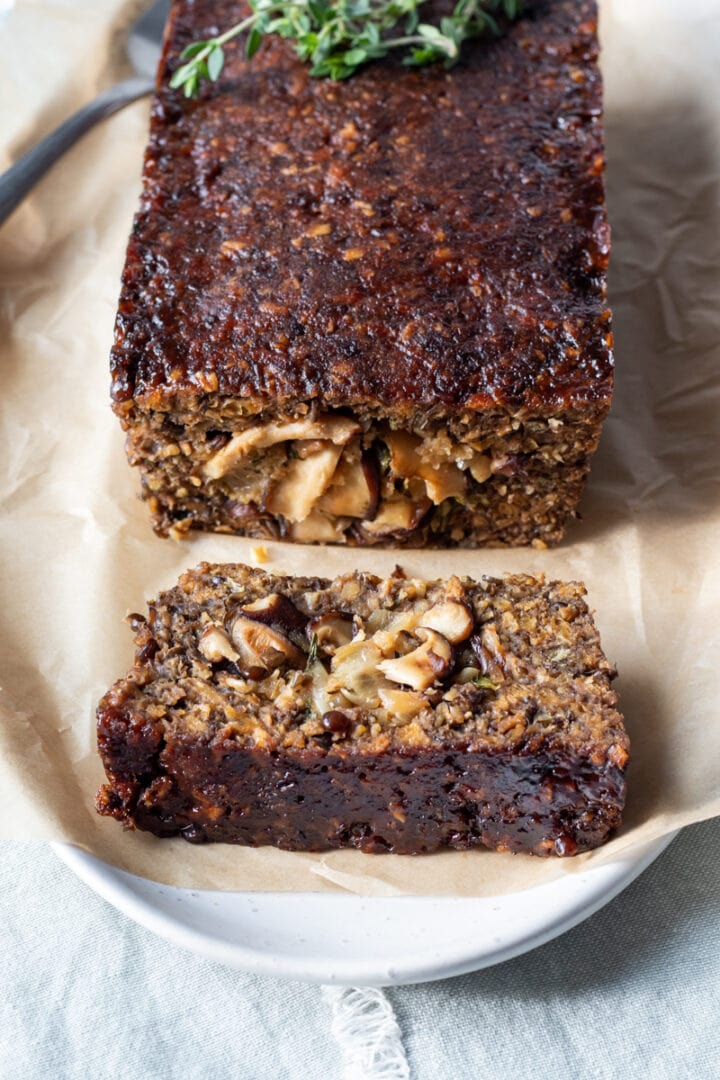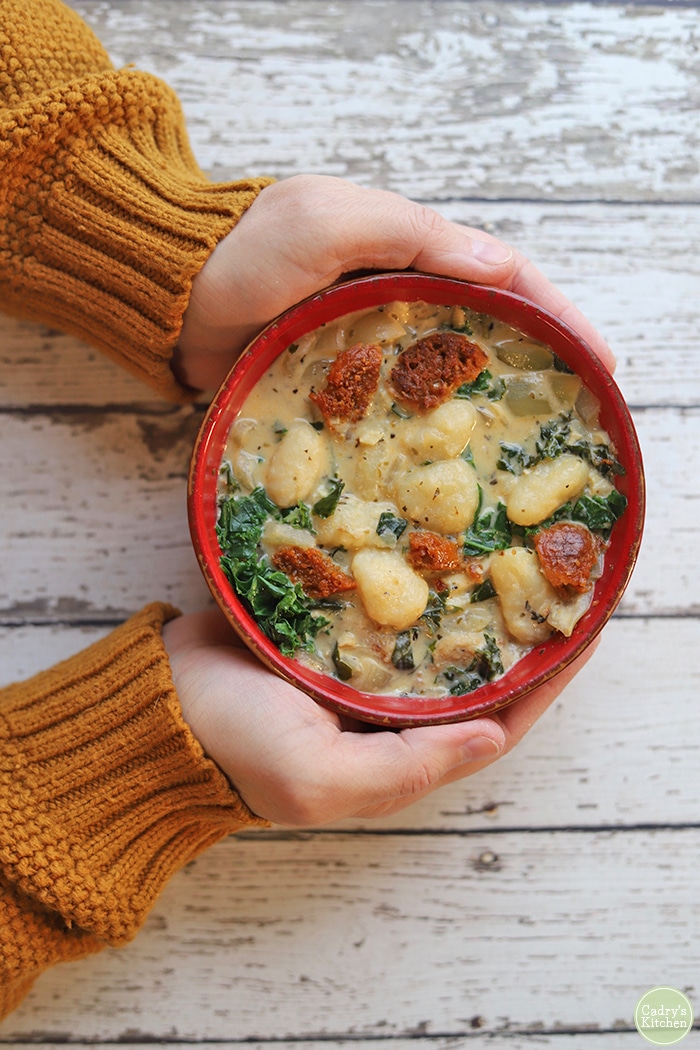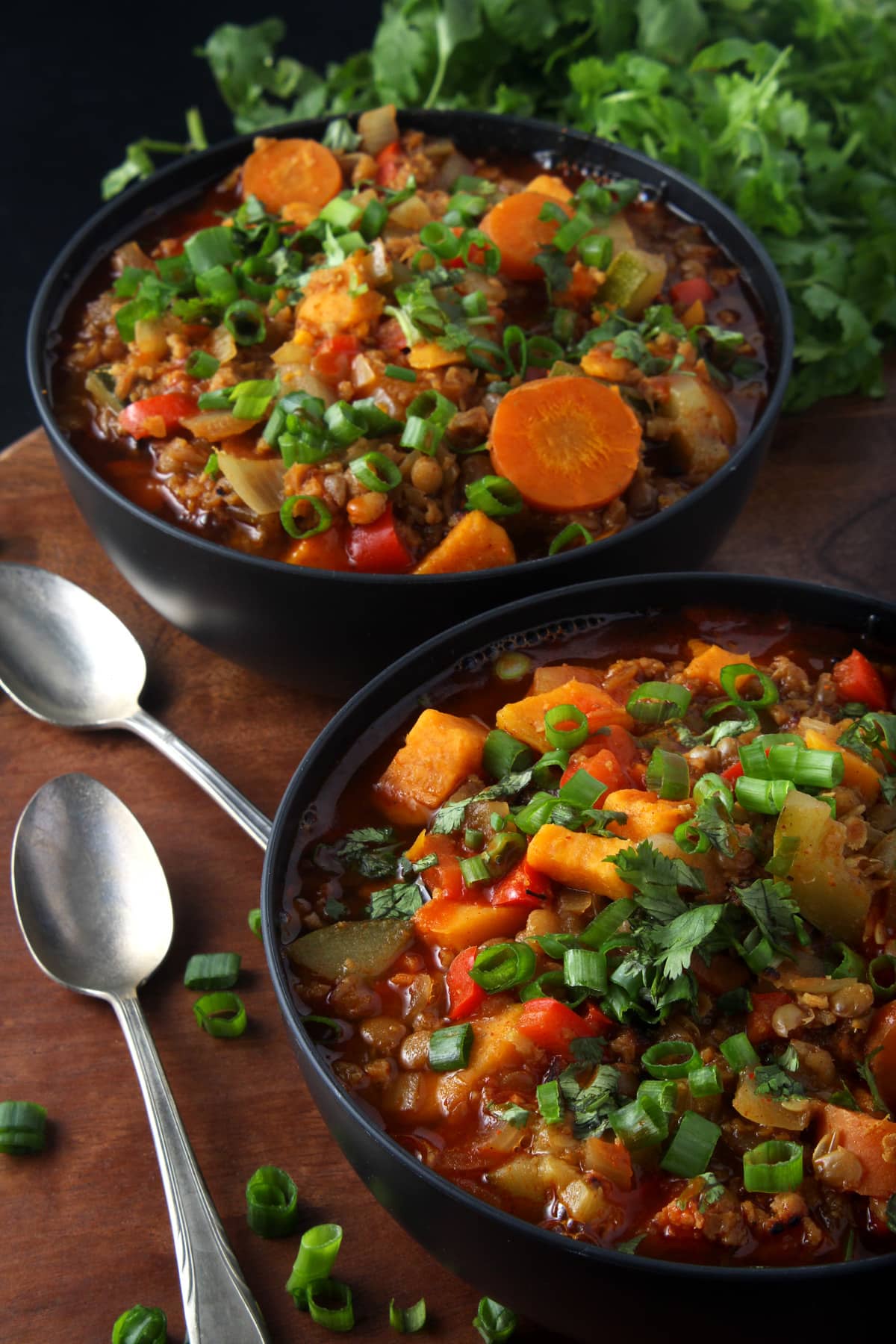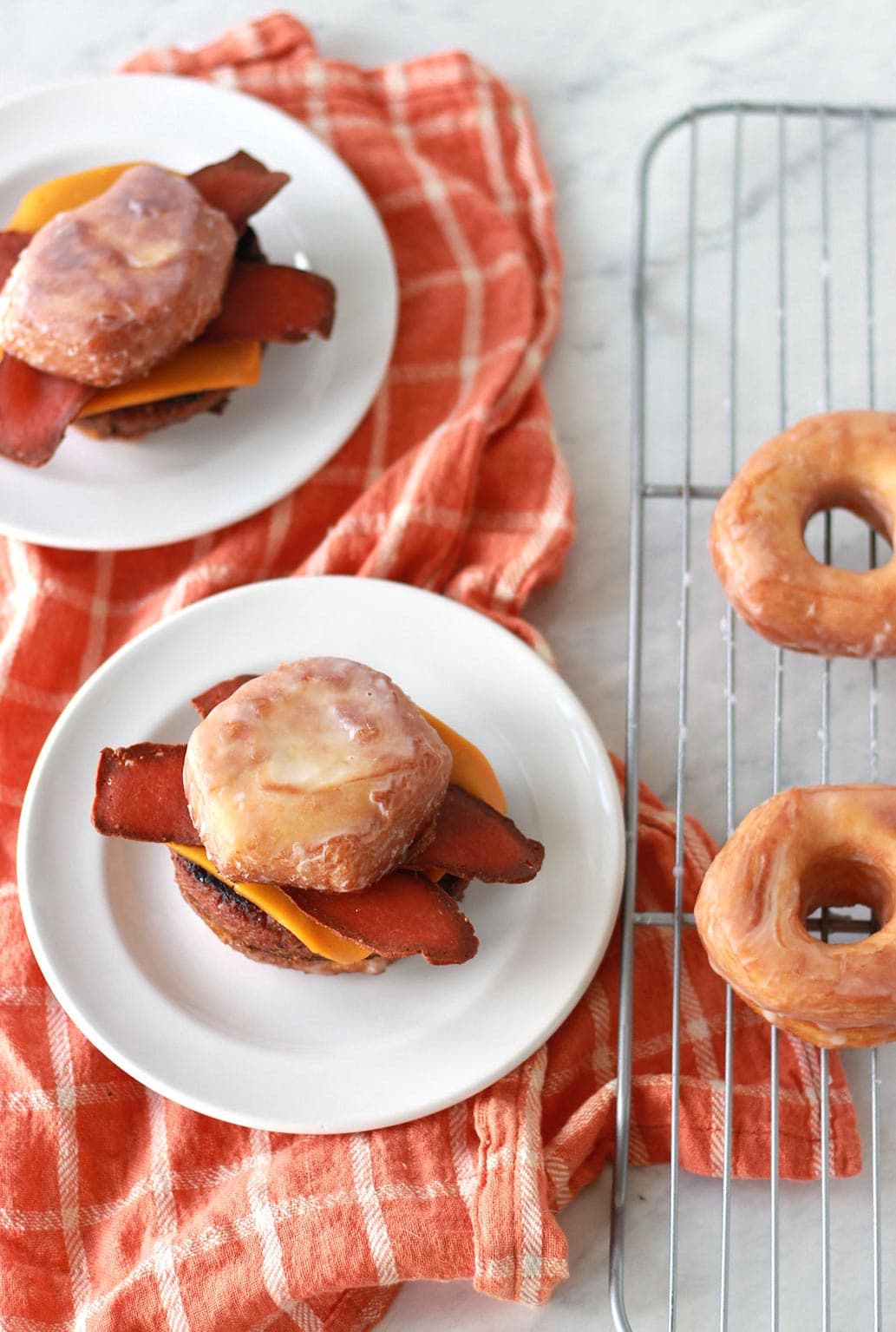 Pin It!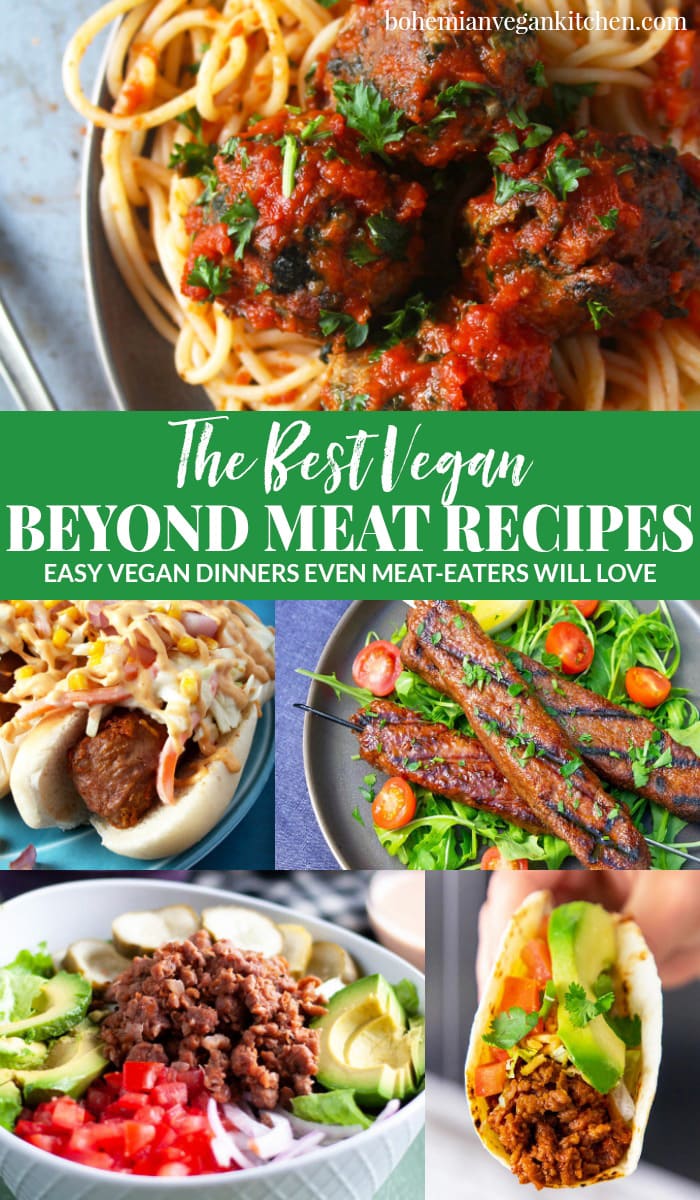 Thank you for taking the time to invest in your health and happiness!