One ingredient reigns king of the vegans: coconut.
No really. Coconut is one of the best ingredients on the planet, and for good reason. With hundreds of uses, coconut is a fabulous substitute for vegan cooking. From creamy sauces to moist cakes and everything in between, coconut slays when it comes to vegan substitutions.
And when you harness the power of the coconut and slam it into one glorious confection? Well, you get a delicious coconut cupcake that no one would ever be able to guess was vegan.
Of course, the extent of my coconut knowledge in my pre-vegan days rested entirely on Mounds candy bars and Easter bunny cakes. Now, as a seasoned vegan and coconut enthusiast, I take great joy in making coconut based…well, EVERYTHING.
In fact, coconut is a huge staple in my diet, right next to avocados, lentils, and gluten-free waffles.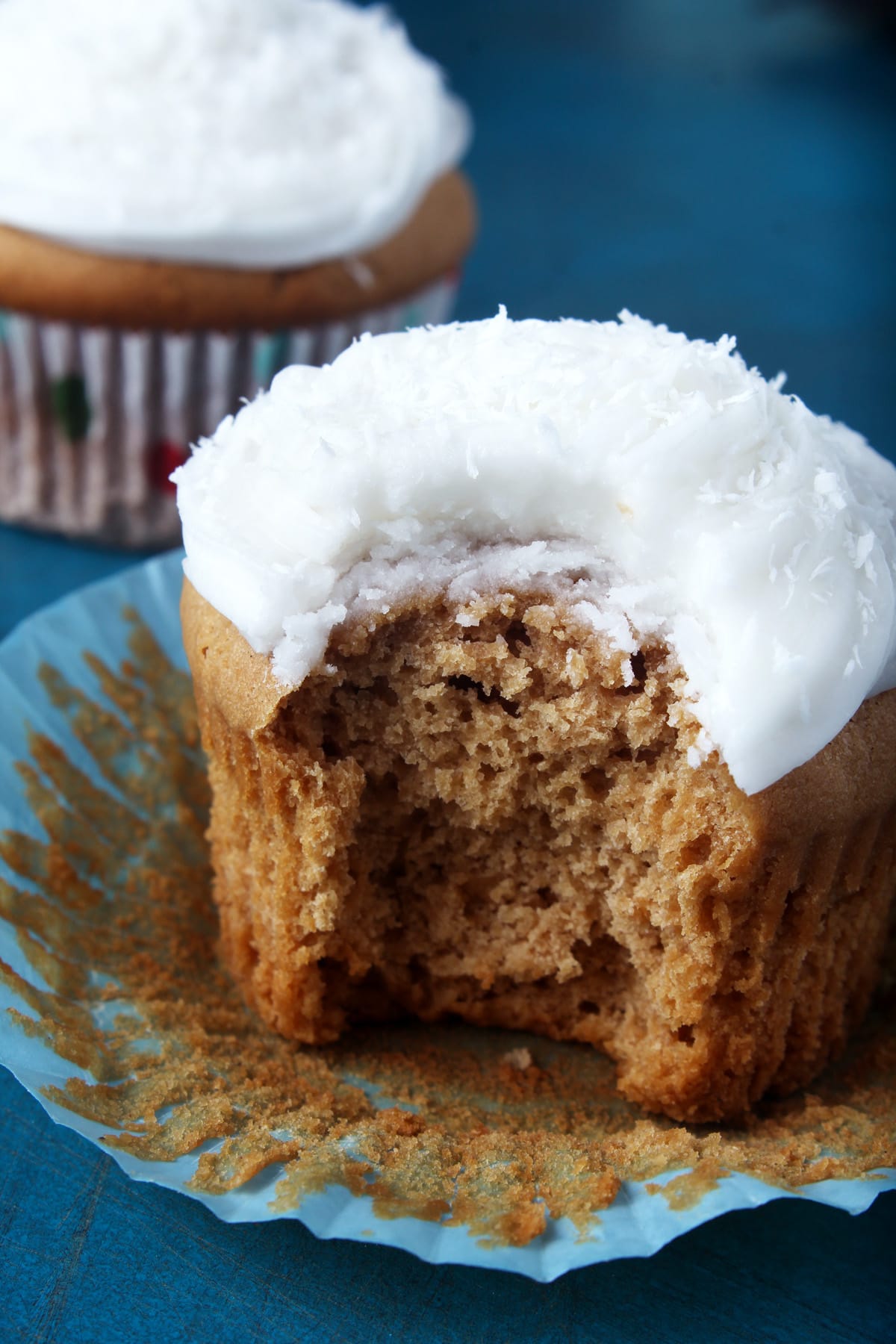 Why you need these vegan coconut cupcakes in your life
First off, I said CUPCAKES. Need I say more?
But no really, these vegan coconut cupcakes make a wonderful springtime confection, birthday surprise, or even holiday treat. This recipe makes approximately 20-24 cupcakes (depending on how high you fill your cups), which makes it the perfect dessert to serve at your next family gathering.
So what are you waiting for? Let's get started!
How to make vegan coconut cupcakes, step by step
That title made me want to sing the theme song from the 90's show Step by Step, but that's beside the point. The important thing is: making your own vegan coconut cupcakes is so easy! Just follow along below…
Step 1: Mix dry ingredients
In a large mixing bowl, add in all dry ingredients (unbleached flour, coconut sugar, baking soda, and Himalayan pink salt) and stir to combine.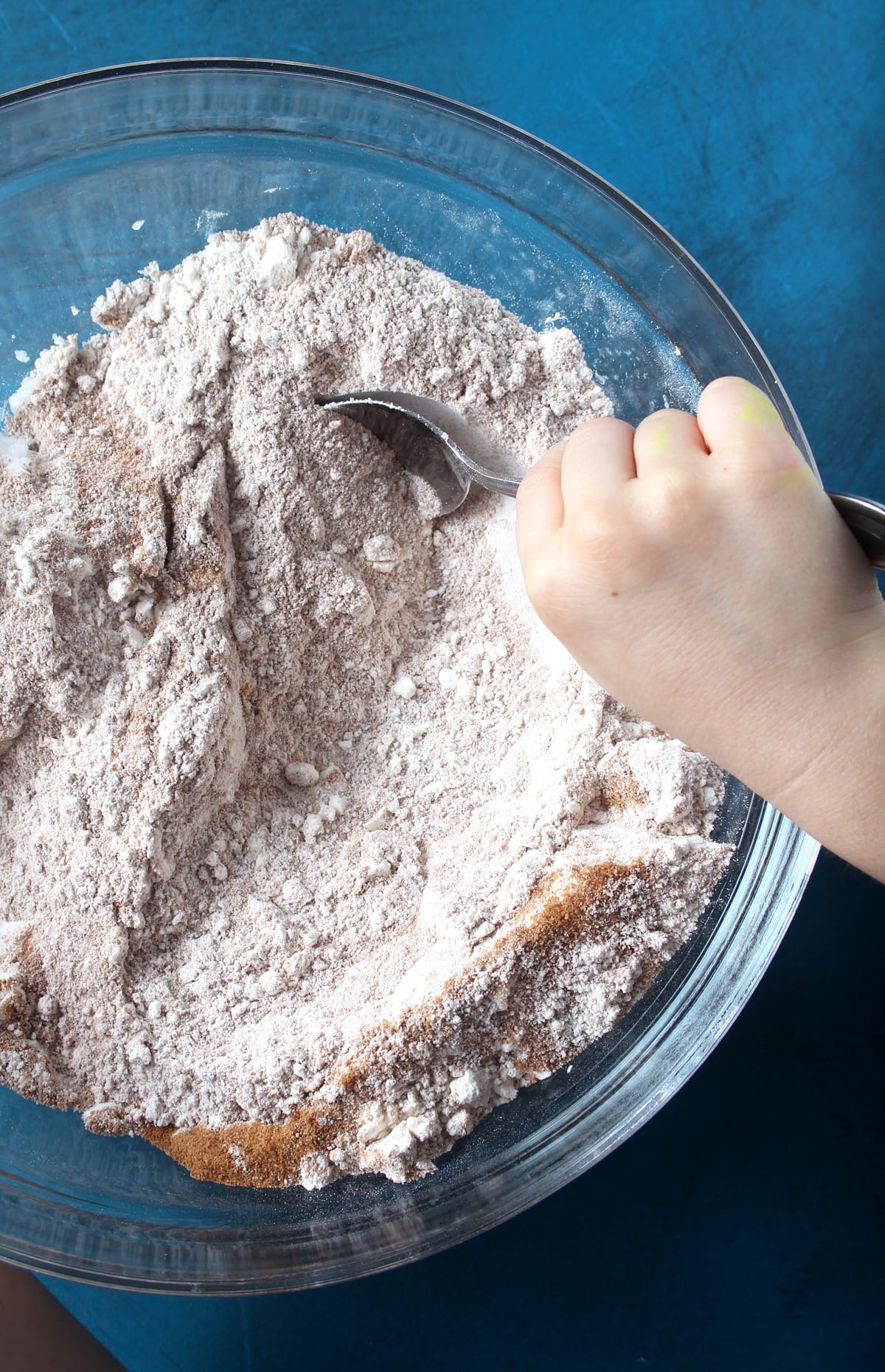 Step 2: Stir in wet ingredients
Add in coconut oil, apple cider vinegar, vanilla extract, coconut milk, and water. Mix with electric beaters until smooth.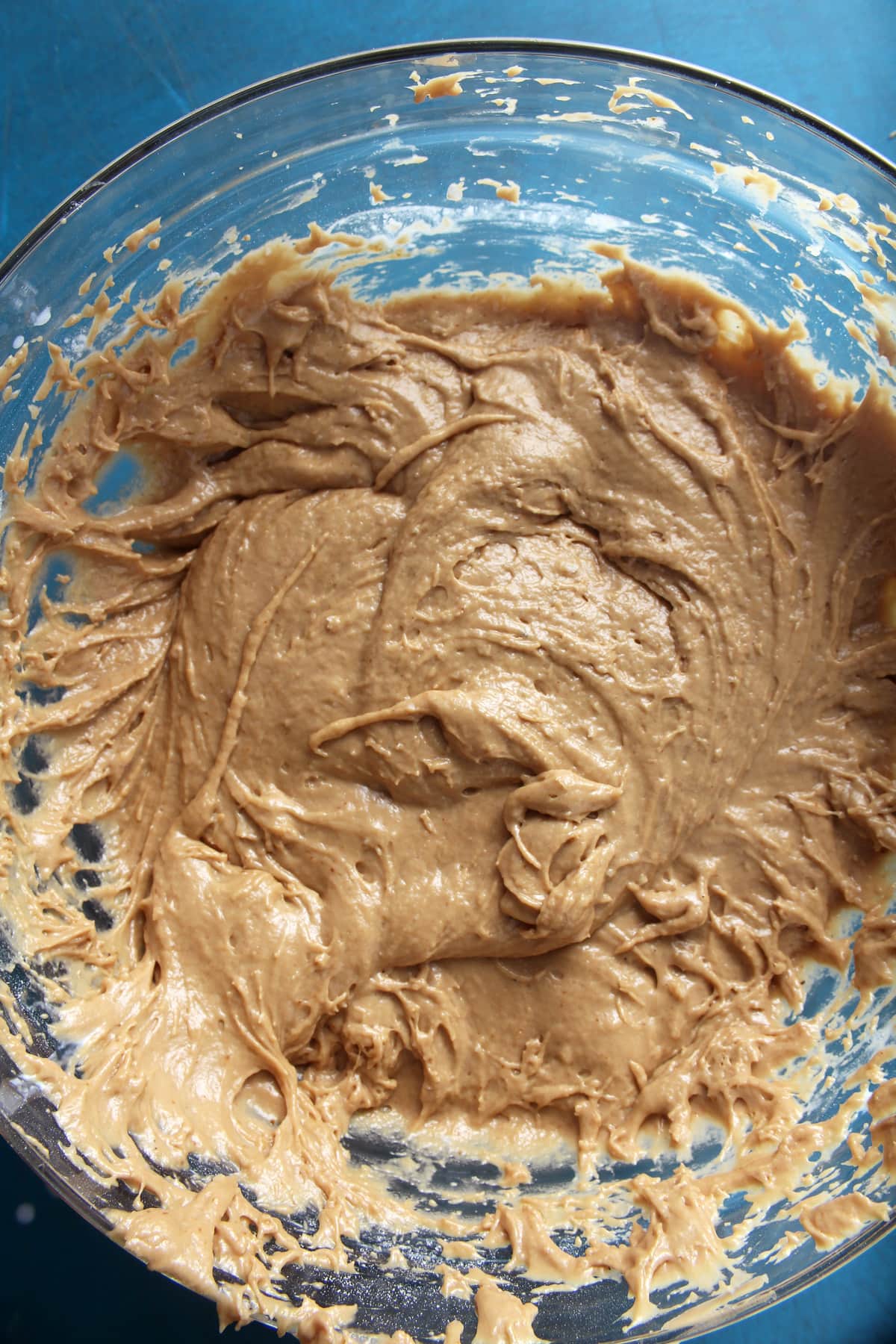 Step 3: Pour in cupcake pan
Line cupcake pan with paper wrappers; divide batter evenly between cups. I like to use a large ice cream scoop to make it easier. Depending on how large your scoop is, this will make anywhere between 20-24 cupcakes.
Step 4: Bake for 15 minutes
Bake your cupcakes in a 350 ° oven for 15 minutes. Cupcakes will be lightly browned on top and a toothpick inserted into the middle will come out clean. Let cool for at least an hour before frosting.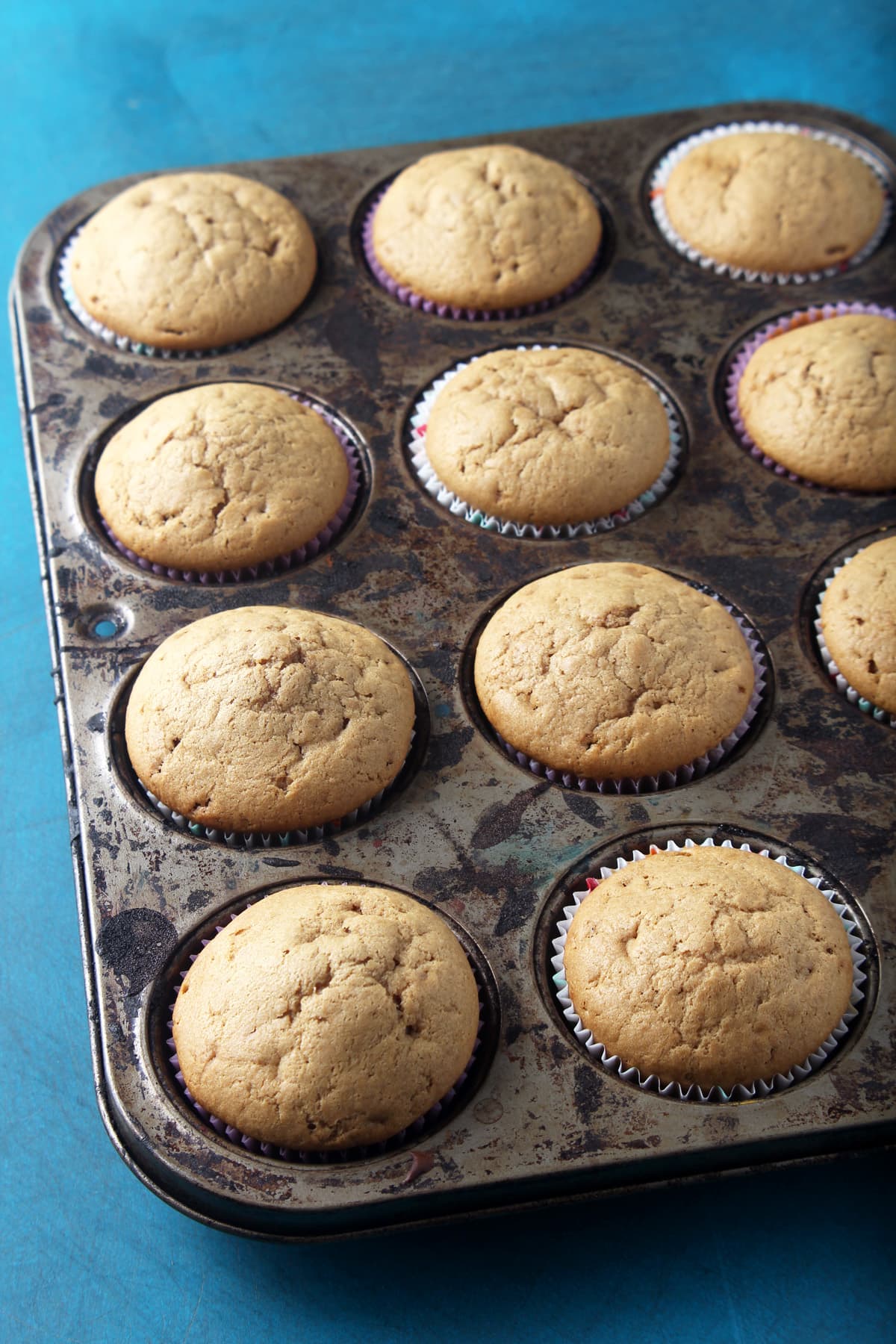 Step 5: Frost and sprinkle your cupcakes.
While the cupcakes are cooling, make your frosting (you can find the recipe by clicking here). Frost your cupcakes and sprinkle shredded coconut on top. Serve immediately.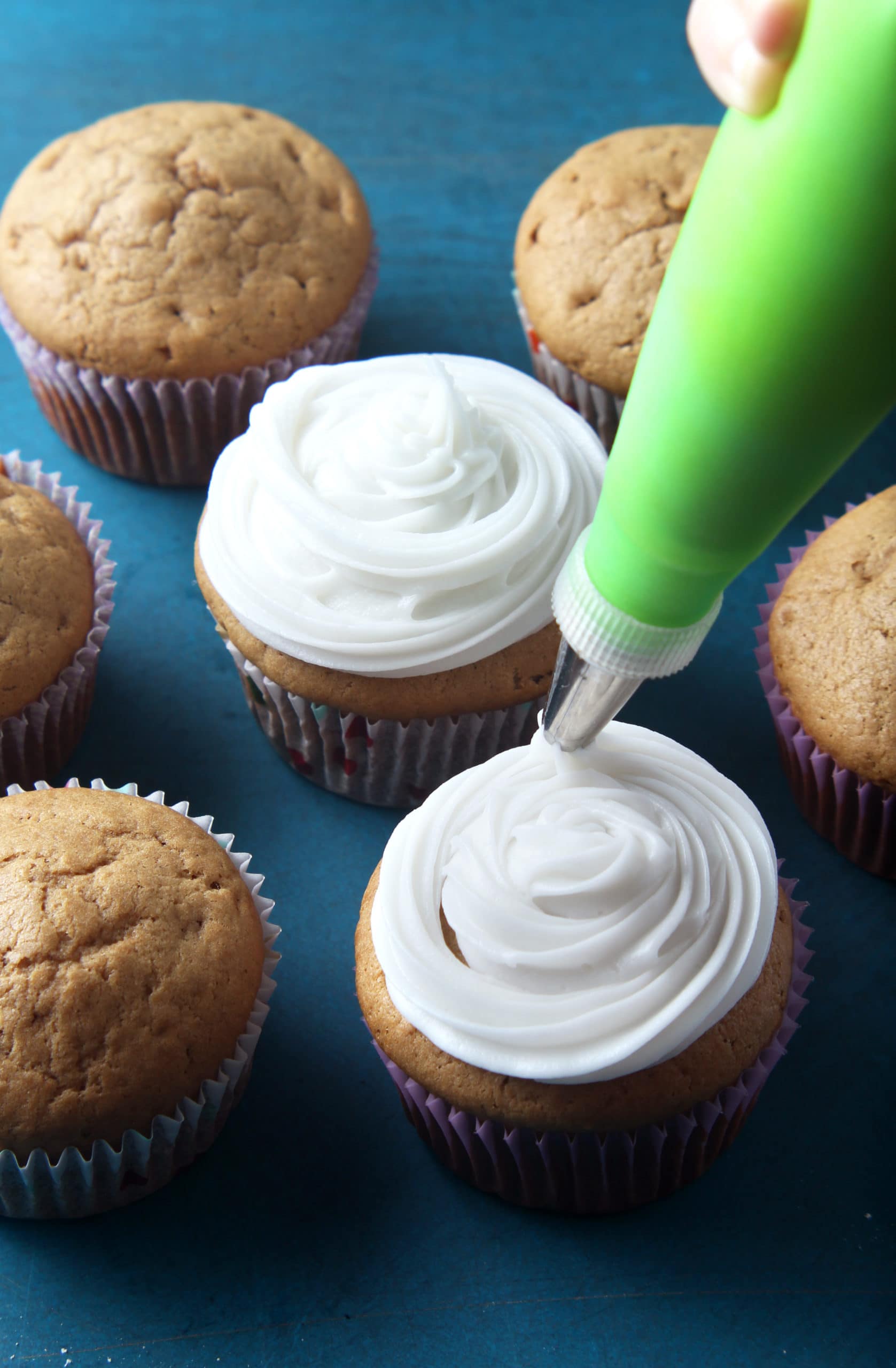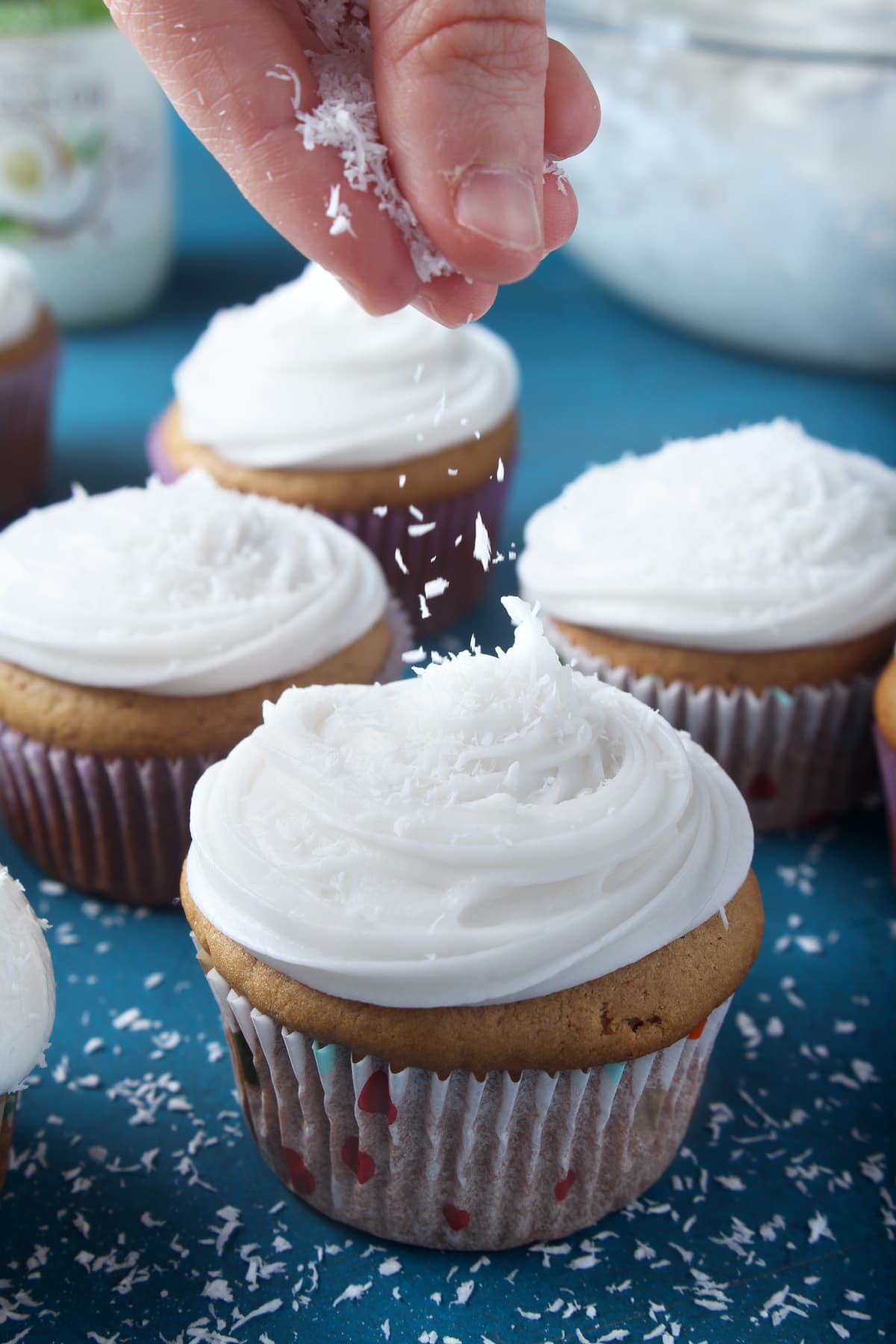 More tips on making vegan coconut cupcakes
I use full-fat coconut milk to make these cupcakes extra moist, but it does make the batter thicker than your average cupcake. Feel free to swap it out for regular coconut milk if you wish.
Make sure your coconut oil is soft before using. If it's too hard, it will be difficult to whip the batter!
Use only room temperature ingredients in combination with the coconut oil. Coconut oil WILL harden in cold temperatures, so if you are using refrigerated coconut milk, it's going to make the mixing portion of this difficult!
I used unsweetened coconut flakes for these cupcakes, but you can use sweetened if you prefer.
Become a VEGAN NINJA in the kitchen.
Want to step up your vegan game? Just pop your email in the space below and I'll send you my complete email series on how to plan and prep vegan meals like a PRO. You'll also receive a FREE meal planning printable as a special thank you download, plus occasional future emails with easy vegan recipes!
Allergy-Info & Substitutions
These coconut cupcakes are 100% vegan, meaning they are dairy-free and egg-free. They also do not contain almonds, cashews, or walnuts.
Make them gluten-free by using Bob's Red Mill 1 to 1 Gluten-Free flour.
Want a little more coconut? Add in ¼ cup of shredded coconut into the batter for that extra texture.
I do not use coconut extract in these cupcakes. However, if you want to add a little, I suggest using only a small amount, such as ½ teaspoon for starters.
In this recipe I use coconut frosting, which you can find by clicking here.
Want more delicious cupcakes? Try my Harry Potter Butterbeer Cupcakes by clicking here.
Pin It!
Light & Fluffy Vegan Coconut Cupcakes
These coconut cupcakes are so delicious, no one will know they're vegan! Made using creamy coconut milk + topped with smooth coconut frosting, these cupcakes are a snap to make.
Instructions
Preheat oven to 350°. Line 2 muffin pans with 24 cups; set side. In a medium mixing bowl, combine dry ingredients: unbleached flour, coconut sugar, baking soda, and pink salt; stir to combine. Next, add in the wet ingredients: full fat coconut milk, coconut oil, filtered water, apple cider vinegar, and vanilla extract. Using electric beaters, whip on medium high until combined well.

Next, divide evenly between muffin cups. I like to use a medium ice cream scoop to make sure they are all uniform! This batter should fill between 20-24 cups, depending on how large of a scoop you have.

Pop in the oven and bake for 15-16 minutes, until the edges start to turn slightly golden, and a toothpick inserted into the middle comes out clean. Remove from oven. Let cool completely before frosting (I wait about an hour. You can also pop these in the fridge to help the cooling process). Click here to get the recipe for coconut frosting!
Notes
Click here to get the coconut frosting recipe.
Make sure to check out my tips above + the "Allergy-Info & Substitutions" section for more.
Tried this recipe? Tell me about it + share!
Comment and let me know how it was! Then follow BVK on Pinterest @bohemianvegankitchen
Share this recipe with a friend by Email
Thank you for taking the time to invest in your health and happiness!