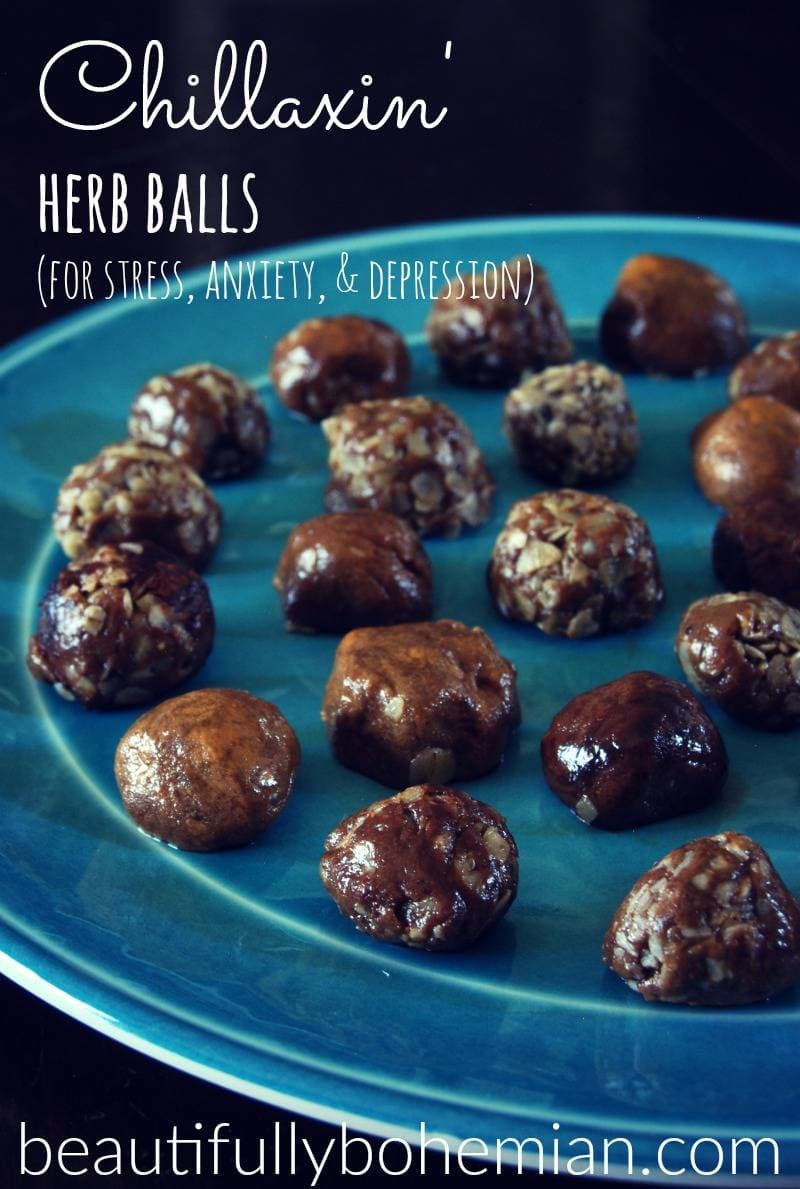 Readers of my blog know that March was a pretty rough month for me. Anyone that has been through tough times, or has had an extra serving of stress recently, understands that it can feel impossible to pull yourself out of the darkness sometimes. When you've been feeling depressed for a while, your body actually becomes accustomed (and can even become addicted) to sadness, and it can be strange to feel anything but down.
I hit a point this past month where I realized that I needed to focus on self-care above all else. As a work-from-home, homeschooling mommy, things were really starting to spiral out of control, and the grief I went through at the beginning of March was the straw that broke the camels back.
During this life review I found clarity in self-care. I started to reach for things that made me feel good and lifted me up in positive ways. One of those things was herbs. I LOVE learning about various plants and experimenting with natural remedies.
Back in February I attended a chocolate class with one of my herbal teachers Anne-Marie Bilella, and she taught us how to make our own "Stress Balls". She had adapted this recipe from Rosemary Gladstar's "Zoom Balls", and omg were they delicious! I fell in love with the idea of making your own herbal "pills" to take everyday, instead of buying over-the-counter supplements or drugs.
One of the lovely things about practicing folklore herbal medicine is that these recipes are passed from one woman to another, each adding her own special magic and tweaking it to her liking.
Related: Lavender Infused Chocolate Fondue
I decided that I should start taking my own form of "anti-depressants", adjusting the recipe to fit my own needs!
Health Benefits of "Chillaxin' Herb Balls"
I did a little research and found some herbs that I wanted to use in my own version of stress balls, ordering from my favorite online distributor, Mountain Rose Herbs. Whatever you decide to do, just make sure you are ordering organic, culinary grade herbs.
Eleuthero: Also known as Siberian Ginseng, this herb is an adaptagen, helping your body cope with stress and adrenal fatigue. It also helps strengthen your immune system and increases endurance.
Damiana: This is a wonderful herb to use for anxiety and depression. Women can use it to help with their moon cycle. As an aphrodisiac, it can also help spice up your love life.
Passionflower: Commonly used as a sleep aid, this will relieve anxiety and has a sedative effect. I added a little to help me "mellow out" during the day.
Nettle: There are literally SO many benefits to consuming nettle that I cannot possibly list them all! For this recipe, nettles helps lower blood pressure and reduces inflammation within the body.
Ginger: Another anti-inflammatory herb that helps with nausea and can also lower blood pressure.
Cardamom: Can serve as an anti-depressant and improve circulation. Cardamom is also great for dental diseases, urinary disorders, cholesterol, and more.
Cinnamon: Is an antioxidant, aids in digestion, bone health, and mental strength.
Cacao: Raw chocolate has been referred to as the highest source of magnesium, plus contains zinc, magnese, antioxidants, and xanthines. Raw chocolate helps elevate your mood, which is one of the many reasons why these Chillaxin' Herb Balls are so rewarding!
Related: Raw Chocolate is Good for You!
Daily Dosage
My Chillaxin' Herb Balls turned out SO yummy and the best part is this recipe makes A LOT. You can roll these to be the size that you prefer, from as tiny as a dime to as large as a quarter (the size I prefer). Take 1-2 a day, spaced out (smaller balls can be taken more often, but don't overdo it!). I usually take one after lunch and one before dinner, but you may decide to take one at breakfast and one at lunch (depending on when you have the most stress during the day).
All these herbs are generally child-safe, however, make sure that you are taking the proper dosage and stop if you have any type of negative reaction to them. These are NOT to be eaten as a "dessert" but to be used as an herbal pill.
That being said, please don't freak out about exact measurements- I have eaten as little as one a day to as many as 3 a day. My 11-year old twins are allowed to have 1-2 a day and my 3 year old son would only be allowed to have 1 a day (although he really doesn't have any stress to deal with and generally is uninterested in these- he'd rather have some of my other herbal chocolates).
The important thing is to find what works for YOU. After a week of taking these, you'll have a better idea of how often and when you need these the most.
I absolutely love taking my "Chillaxin' Herb Balls" and it has definitely improved my mood and how I deal with stress!!!
Chillaxin' Herb Balls
Makes approximately 60 balls, depending on size.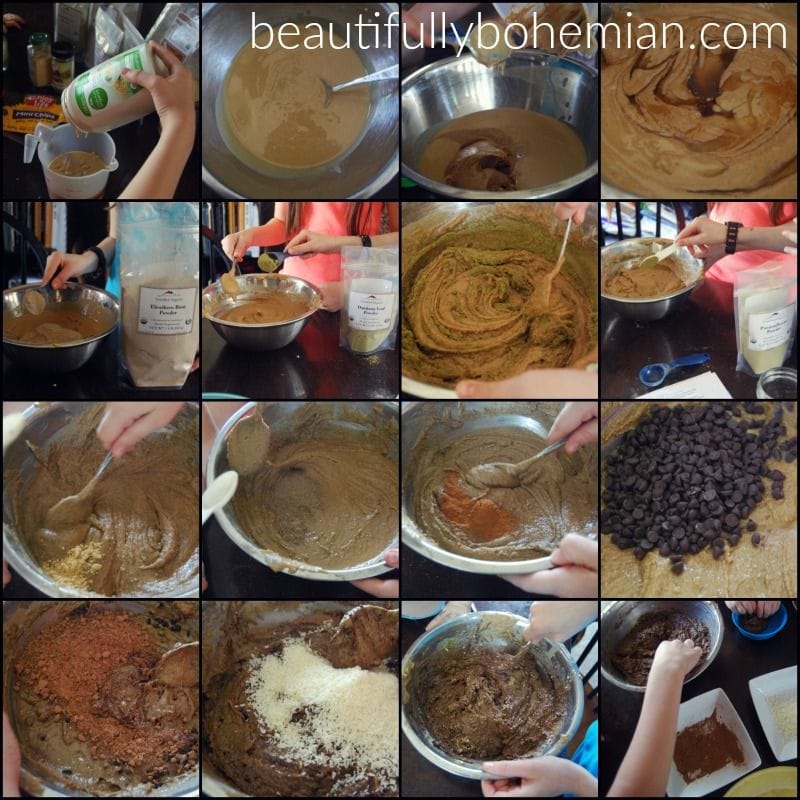 Directions:
In a large mixing bowl, add tahini, almond butter, and honey (or brown rice syrup) and mix well.
Add powdered herbs, one at a time, mixing well. Add in the cacao slowly, mixing until it is thick enough to roll well.
Add coconut, and stir. You will find that it becomes harder to mix as you add more to it!
Roll into balls. If you are having a hard time, you may need to add a little more cacao. You can also add goji powder for a berry flavor.
Roll the balls in your toppings of choice. This is a great activity for children, and they are more likely to take them if they had a hand in making them!
Store in an air-tight container in the refrigerator. See above for dosage.
*Some vegans may not be comfortable using honey, which I totally understand. In that case, try using a thick sweetener, such as brown rice syrup.
[yumprint-recipe id='60']
I hope that you enjoy these Chillaxin' Herb Balls! What do you do in times of stress? Share in the comments below!