Celebrating Thanksgiving as a kid is much different than celebrating as an adult.
As a kid, Thanksgiving meant no school, and hours watching Nickelodeon cartoon marathons in my bedroom. It meant Thanksgiving dinner precisely at noon, my mom extremely irritable from having to shuffle to the kitchen at 4 am that morning to start roasting the turkey. It meant eating turkey sandwiches and leftovers before it was even dark out, while a high volume of football droned on in the background.
And it meant as many servings of pie as I could take, before I'd collapse in my bed from a food coma.
"Don't wake me I'm digesting!"
Now, as an adult (and as a vegan), I don't have to repeat my moms Thanksgiving boot camp.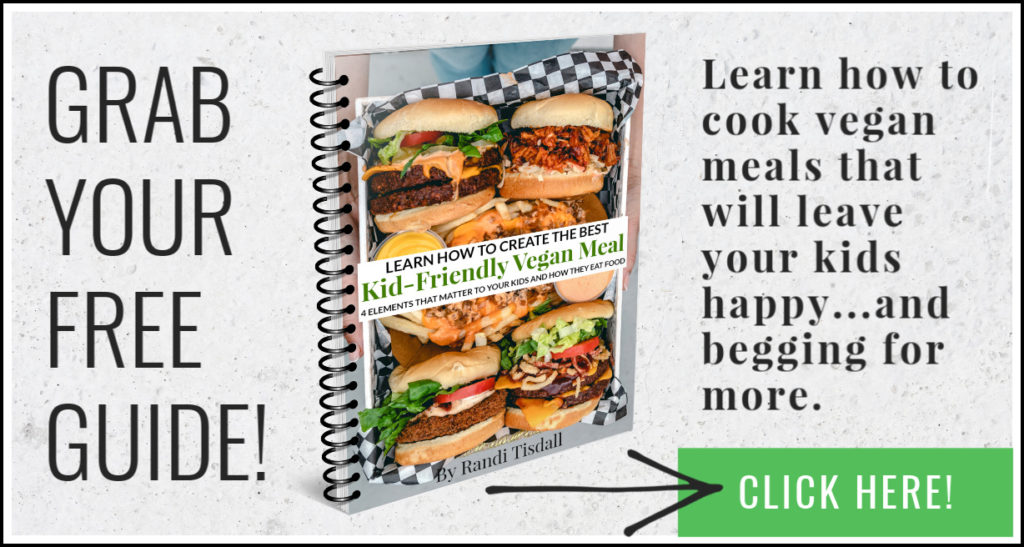 Instead, I can sleep in, have coffee with whipped topping by 9 am, and begin our annual Friends marathon in which we watch all the Thanksgiving episodes back to back. Because watching Monica and Ross fight over a football is the perfect way to start the holiday.
But even though it can be liberating to be in charge of Thanksgiving dinner, it also means that now YOU'RE IN CHARGE OF THANKSGIVING DINNER.
And if you're not prepared, this can cause panic and anxiety in the days leading up to the holiday.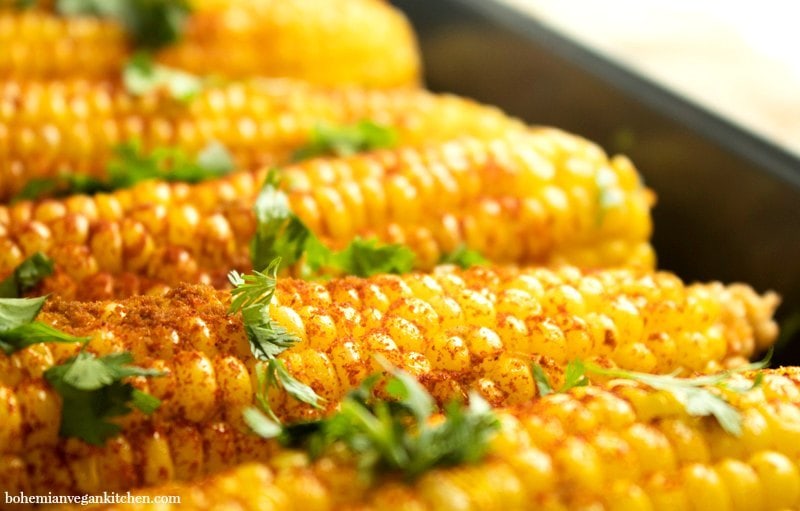 That's why I've pulled together a list of 30 Vegan Thanksgiving side dishes, to help wow your guests while helping you keep your sanity. It's the Thanksgiving everyone will love.
You can then watch Joey borrow Phoebe's maternity pants to eat Thanksgiving turkey in peace.
Or as Joey would say, "These are my Thanksgiving pants!".
30 Delicious Vegan Thanksgiving Side Dishes
Below you'll find 30 amazing side dishes that are sure to add that wow factor to any Thanksgiving dinner! From stuffing to baked veggies to cranberry sauce, there's something for everyone to enjoy.
I've divided the recipes up into "traditional favorites" and "new favorites"; you'll find the links to the recipes below each picture collage, starting from the top left square and moving to the right.
Traditional Thanksgiving Favorites:
Vegan Cornbread Stuffing That's Secretly Gluten-Free by Bohemian Vegan Kitchen
Instant Pot Vegan Mashed Potatoes by Eating By Elaine
Maple Balsamic Brussels Sprouts with Hazelnuts and Rosemary by My Darling Vegan
Vegan Green Bean Casserole by Fried Dandelions
The Best Vegan Cranberry Sauce Ever by Bohemian Vegan Kitchen
Vegan Stuffing With Mushrooms & Artichokes by Know Your Produce
Spicy Sizzled Green Beans by Veganosity
Healthy Mashed Sweet Potatoes by Vegan Family Recipes
Sauteed Carrots in Maple Thyme Glaze by My Pure Plants
Best Ever Sweet Potato Casserole Recipe by Intentionally Eat
Vegan Stuffing with Chestnuts by Cadry's Kitchen
Healthy Baked Sweet Corn by Bohemian Vegan Kitchen
Baked Vegan Pumpkin Mac and Cheese by VNutrition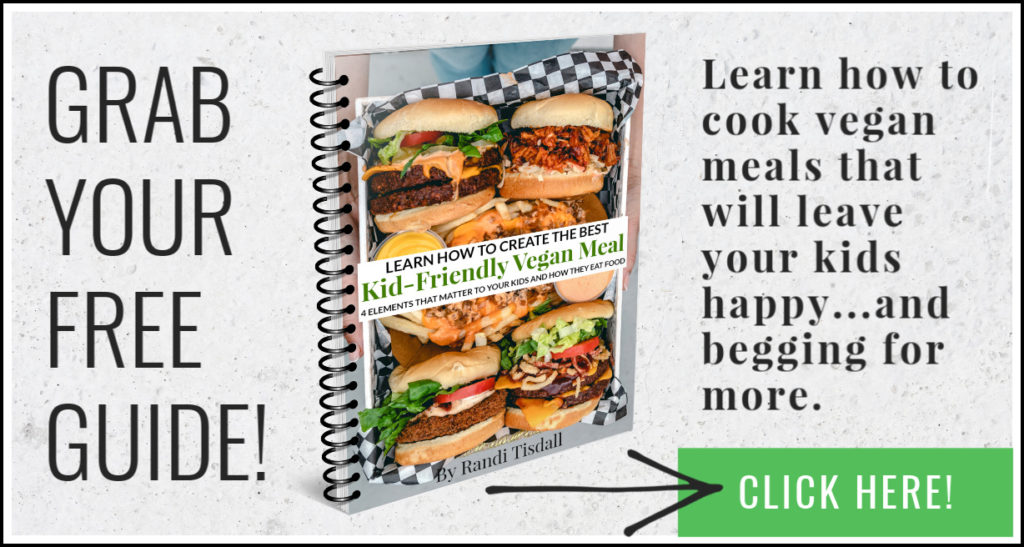 New Thanksgiving Favorites:
BBQ & Cranberry Vegan "Meatballs" by Bohemian Vegan Kitchen
Maple Cinnamon Butternut Squash with Cranberries and Pecans by Rhubarbarians
Vegan French Onion Stew by Well and Full
Butternut Squash Sweet Potato Carrot Soup by Delightful Adventures
Apple Arugula Salad with Candied Pecans by Eat With Clarity
Fall Roasted Vegetable Casserole by From My Bowl
Easy Apple & Carrot Soup by Bohemian Vegan Kitchen
Roasted Cauliflower Salad with Sweet Pepper Salsa by Thinly Spread
Spicy Bombay Potatoes – Instant Pot Pressure Cooker by Piping Pot Curry
Wild Rice Salad with Apples, Kale, & Cider Vinaigrette by Oat and Sesame
Oat Cranberry Pilaf with Pistachios by Sharon Palmer
Southern Vegan Biscuit Casserole by Bohemian Vegan Kitchen
Delicious Dessert Sides:
No-Bake Gluten-Free Vegan Pumpkin Pie by Bohemian Vegan Kitchen
Vegan Cranberry Orange Sticky Buns by Short Girl. Tall Order
Chocolate Sweet Potato Pie (Vegan and Gluten-Free) by Bree's Vegan Life
Easy Vegan Sticky Toffee Pudding Recipe by Baked By Clo
Festive Vegan Pumpkin Trifle by Bohemian Vegan Kitchen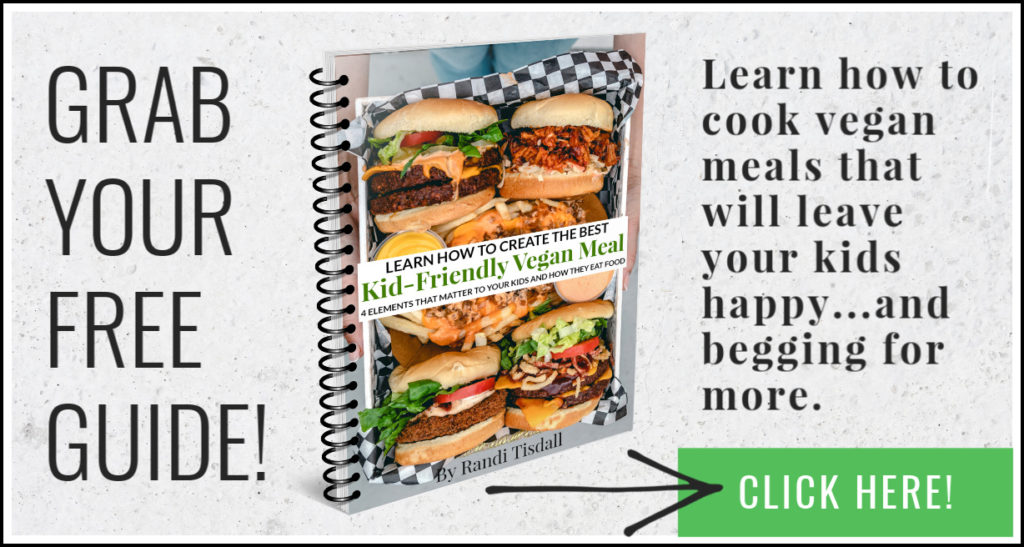 I hope you get a chance to make some of these amazing vegan Thanksgiving side dishes! If you do, make sure to share your creation with me on Instagram by tagging me @bohemian.vegan.kitchen + using the hashtag #bohemianvegankitchen.
Thank you for taking the time to invest in your health and happiness!