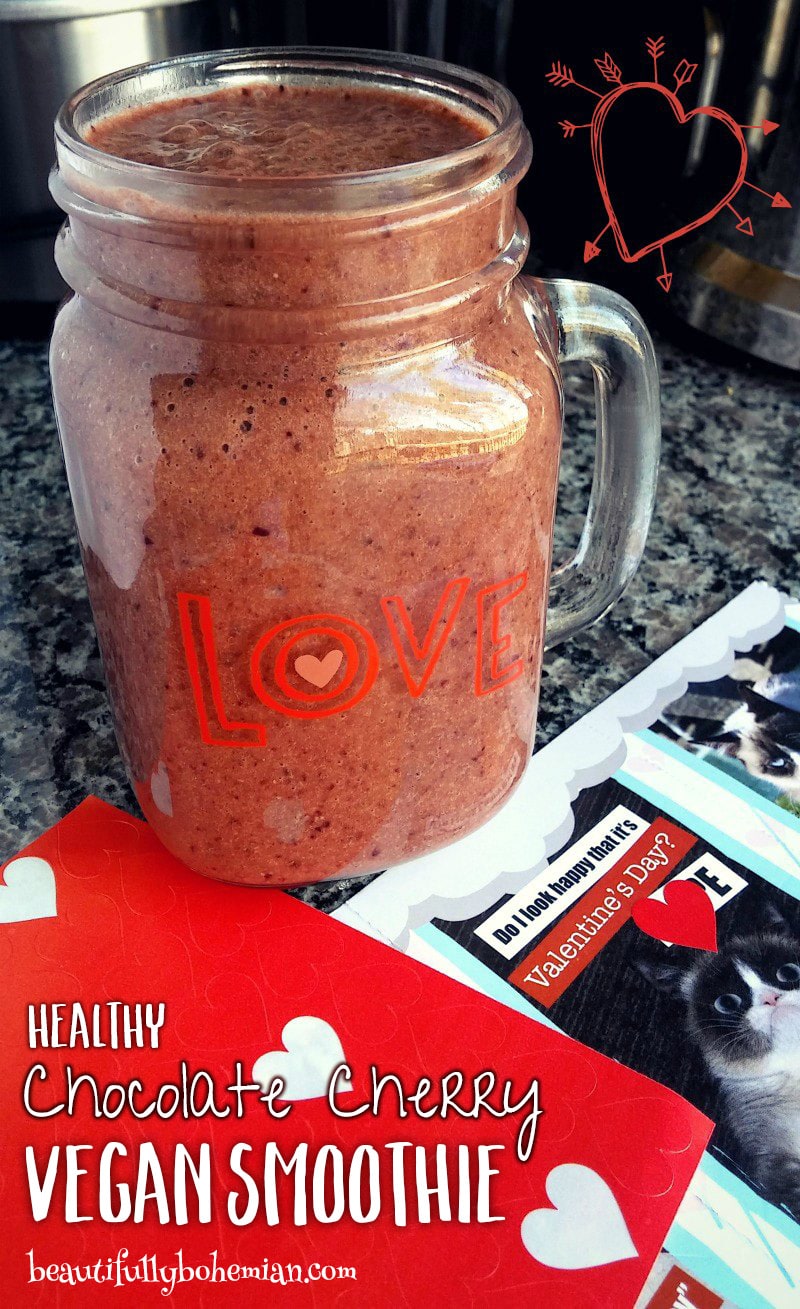 Despite all the haters that scoff at February 14th, I'm not afraid to say that I'm a V-Day fan. I mean HELLO, any day that is basically using chocolate as a mascot has my undivided attention- you mean I get flowers AND a reason to shovel unquestionable amounts of chocolate into my mouth hole with zero guilt!? Sign me up!
Of course, I should be clear that we don't necessarily DO Valentine's Day the same way other folks do. Being vegan, we can pretty much forget all the dairy-filled candy in the holiday isle at the grocery store. And date night? Why bother when you're guaranteed to wait because everyone and their mother are doing the EXACT same thing???
Related: Top 10 Vegan Chocolate Gifts for Valentine's Day
The most logical plan of action then, is to do the 14th OUR way, which means an assortment of Valentine's from the kids, candlelit Italian dinners for a party of five, and plenty, PLENTY of homemade chocolate goodies throughout the day, starting with a delicious chocolate cherry smoothie for breakfast!!!
Did I mention it's healthy too!?
That's *quite literally* the cherry on top of this energizing morning shake! <—- You like what I did there? 🙂

By adding a couple scoops of raw chocolate, you are consuming a high dose of magnesium, plus vitamins to help strengthen your bones, neutralize toxins, and enhance your mood. I also like to sprinkle the powers of maca and flaxseed into this morning smoothie, bringing a sucker-punch of extra energy and omega-3's. Combined with delicious cherries and touch of strawberries, the whole thing comes together after I top it off with coconut water (with pulp), which is rich in electrolytes and can help lower blood pressure. Score!
Related: 8 Supplements to Add to Your Vegan Smoothies
And fellas, I'm tellin' ya, you surprise your lady with one of these babies and a nice bouquet of flowers… let's just say you won't be hearing any complaints *wink wink*! "♥ ♥ ♥ ♥"
If that's not good for your heart-space on Valentine's Day (or any day for that matter), I don't know what is!
[convertkit form=5036453]
Healthy Chocolate Cherry Vegan Smoothie
Serves 4-5
Ingredients:
3 bananas
1 C frozen cherries
¼ C strawberries
2 tablespoon cacao
2 tablespoon ground flaxseed
½ tablespoon maca
½ C almond milk
Directions:
In a high-powered blender, combine all ingredients and run until smooth.
[yumprint-recipe id='89']
Thanks for taking the time to invest in your health and happiness! What's your favorite way to spend Valentine's Day?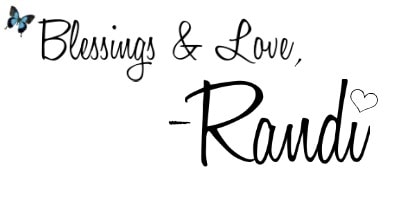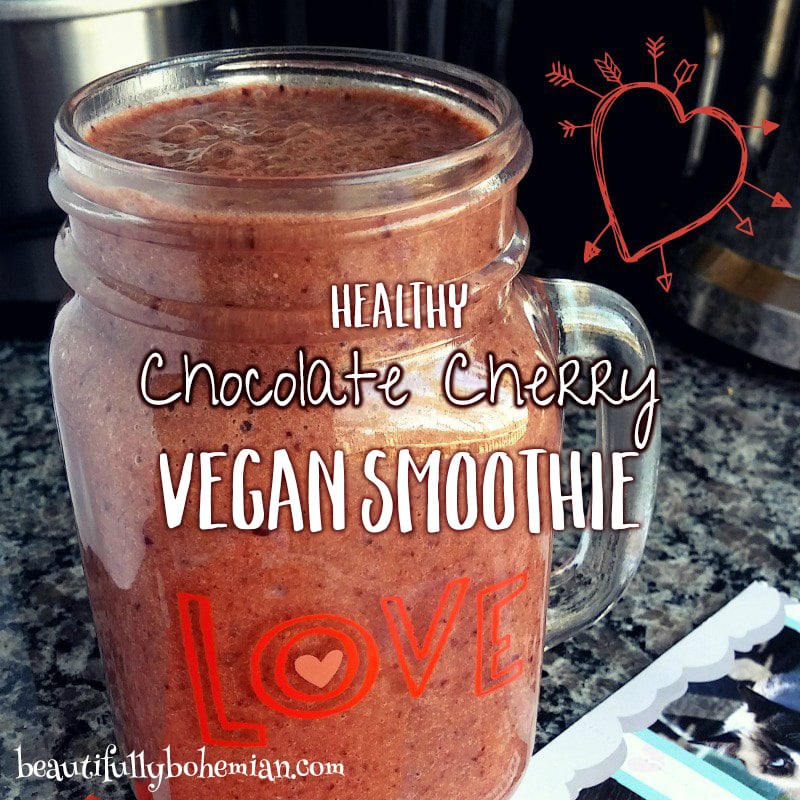 This post was shared on Healthy Vegan Fridays and I Am Pinnable.