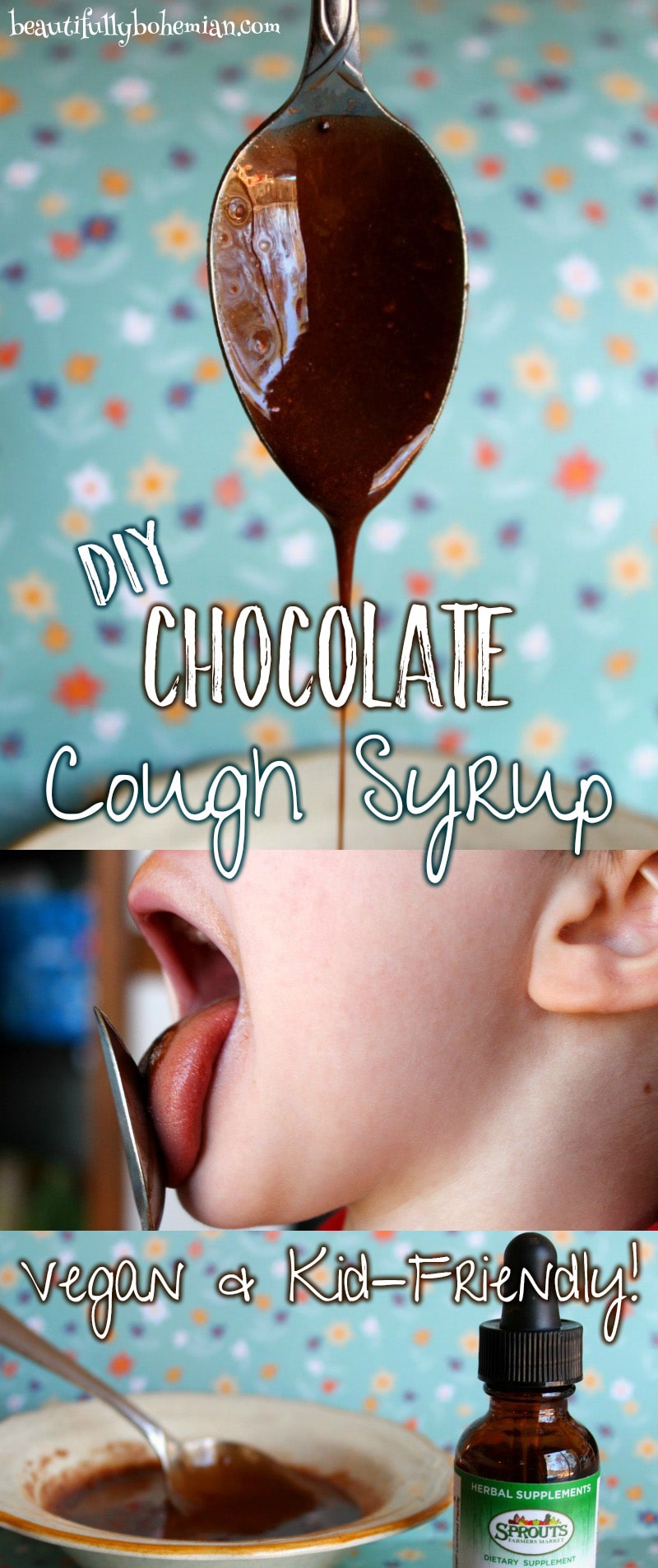 When the sickness overtakes your household and your kids are coughing like mad, it's hard to find your happy place.
I've come to the conclusion that a house full of ill children has a direct affect on time and it's ability to slow down to an abnormal measure. Schoolwork takes longer and chores feel like they will never end, as the top of the garbage can transforms into tissue mountain (and eventually an erupting volcano). I shouldn't even have to mention that EVERYTHING feels infected with germs so the washer is in a constant state of cycles and I'm still folding laundry at 9 pm while I fight back my own urge to cough. *sighhh…cough!*
Related: Homemade Vegan Cough Syrup
Because yes, at the end of the day, after dealing with sick kids, my energy level is comparable to that of Dorothy amidst a field of poppy flowers (only I just hope you leave me here).
Anyway, the past two weeks we have been down with the sickness (different things at different times- sheesh!) and I've been completely absorbed in the world of nurse mommy. A requirement of this occupation is that you must have an internal roller-deck of what to do for said child when the wave of cough/sneezing/runny noses occurs, especially when you have a toddler on your hands.
This may or may not include a change of fresh clothes after a hot shower, orange juice, a special movie, a cool washcloth on the forehead, a diffuser, and/or natural remedies just waiting to be made.
Related: Quick & Easy Natural Remedies for Sore Throats
A little over a year ago, I posted my recipe for Homemade Vegan Cough Syrup, and to this day it's one of the most popular posts on Bohemian. However, this time around, I decided to branch off and try something different, which included my favorite ingredient ON THE PLANET: chocolate!
OH chocolate, what can you NOT do?
With the addition of chocolate, you are more likely to convince your child to take a good dose of tincture without the whining or protesting, which is what I love the most about this recipe. Who don't like no chocolate sauce?
And by giving them a good dose of herbal tincture, you are helping their bodies fight the cold naturally before calling on the box of poison (don't get me wrong, it has its place, but not at the starting line yo!). If you or your child is experiencing rough coughs, this is the perfect remedy to help soothe and suppress excess barking.
I also figured that this would be a quicker remedy that mamas (or anyone for that matter) could do on the fly, with the assumption that you have these tinctures on hand (if not, make sure you buy yourself a couple RIGHT NOW for this very situation, no joke!).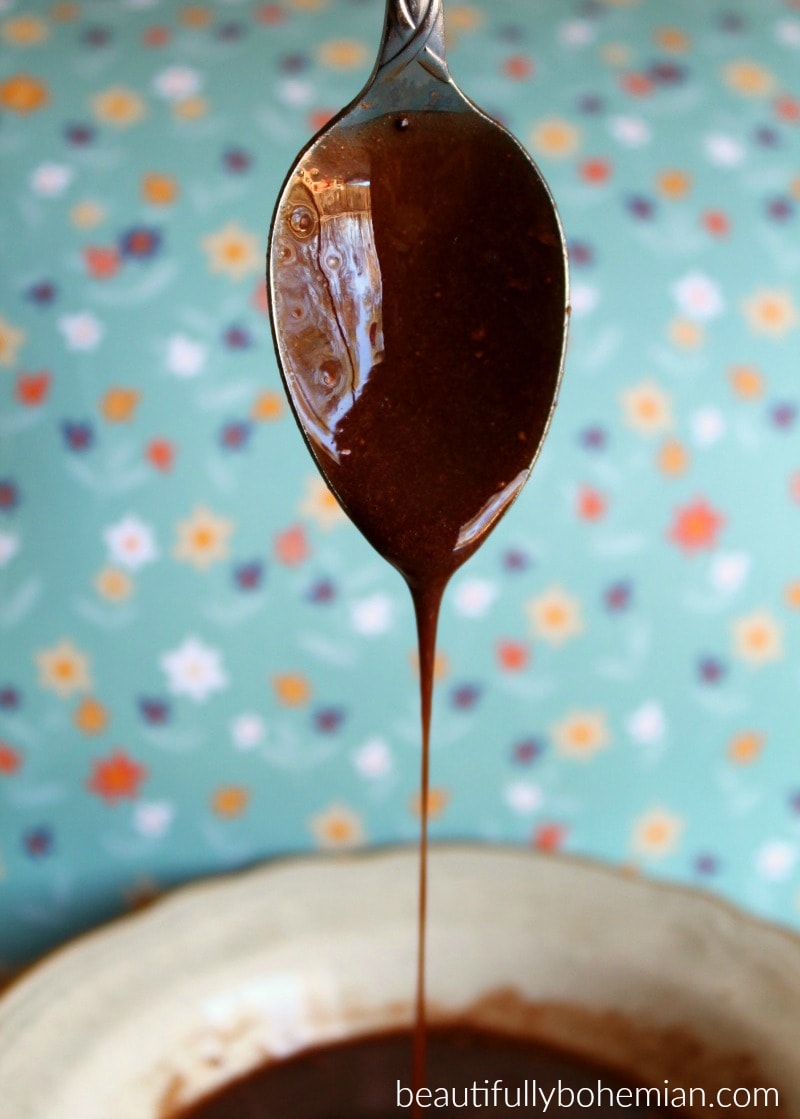 Lastly, I've spent a good portion of my time recently making this recipe a variety of ways and alternating ingredients. What you have below is my favorite way, and even though I hesitated posting it with honey (it's an antiseptic), I made sure to include a substitute for veg-heads that do not want to consume honey (no haters here, I went without honey for years and presently I only consume it on occasion in my natural remedies). If you want to leave the h-word out of it, simply double up on your maple syrup and you should be good to go!
P.S. Herbs used in the Lung Support Tincture include fresh osha root, mullein leaf, wild cherry bark, fresh yerba santa leaf, licorice root, pleurisy root, lomatium root, myrrh gum, lobelia herb, and fresh ginger root. If you cannot find a tincture with these exact herbs, do a little research and find something similar or try a single herb tincture such as mullein. Below I list a few backup recommendations available for purchase on Amazon.
P.P.S. After posting this on Instagram, a friend commented that I was like Mary Poppins, and I can't believe I missed the blog opportunity to joke about a spoonful of chocolate making the tincture go down. Oh well. The REAL magic would be if I could get this to change colors after each dose, but I don't have that kind of time:)

DIY Chocolate Vegan Cough Syrup
Makes approximately 4-5 kid-sized doses.
Ingredients:
1 tablespoon maple syrup
1 tablespoon local honey*, totally optional (if not using, double up on your maple syrup!)
½ tablespoon raw cacao
Dropperful (approx 30 drops) of Lung Support Tincture** (for extra strength, use 60 drops)
Directions:
In a small bowl, mix all ingredients with a spoon until combined well. Use according to dosage below.
Dosage: One spoonful 2-3 times a day or as needed (I'd space them out by 1-2 hours, especially when dosing small children).
* Some vegans do not consume honey which is TOTALLY understandable. I included honey because it is an antiseptic and can really help for coughs and colds, however if you are not getting your honey from a trusted source, you may want to opt in for doubling the maple syrup!
**I buy the Lung Support Tincture at my local Sprouts grocery, but if you do not live close to a Sprouts, try one of these instead:
Lung Expectorant Herbal Formula to Support Respiratory Immune Response
Herbal Respiratory Relief Formula with Wild Cherry Extract
Certified Organic Mullein Blend Extract for Respiratory System Support
Natural Children's Respiratory Support Tincture
[yumprint-recipe id='90']
Thank you so much for taking the time to invest in your health and happiness! What herbal remedies do you use for coughs and colds?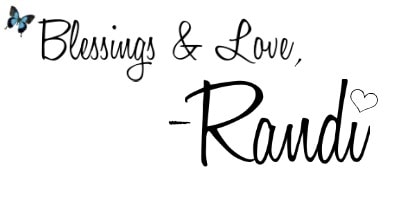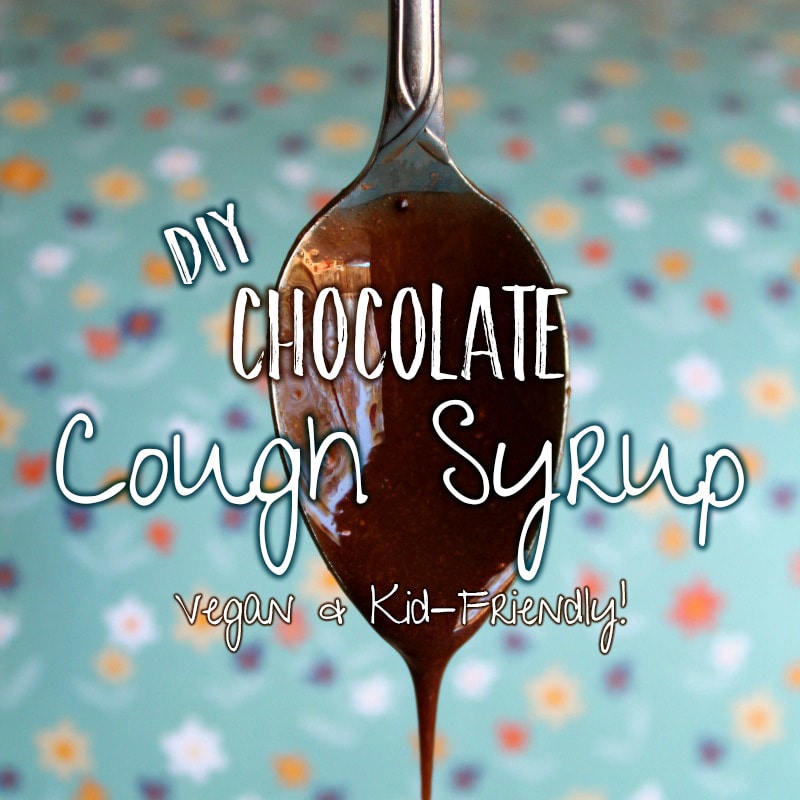 This post was shared on Healthy Vegan Fridays and I Am Pinnable.