I have a confession guys: I've made pumpkin pie TWICE already this month. And you know what? I don't even feel bad about it.
If there is one person to blame though, I can certainly point fingers at my son, who has been pestering asking me since September to please please please make pumpkin pie mom. Thankfully, I finally caved- I mean, how many times can I say no to a 5-year-old AND pie in the same day?
Especially when it takes only 10 minutes of my time and is vegan + gluten-free, there's just no reason not to be granter of wishes.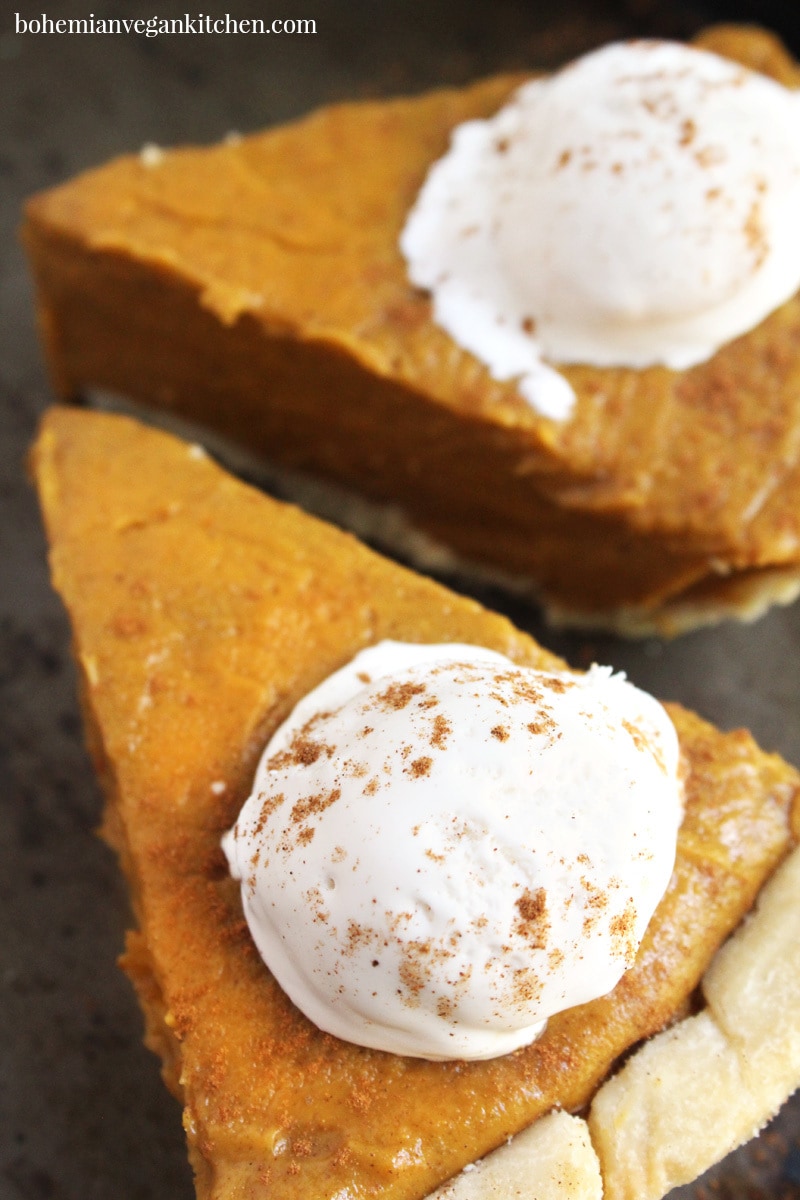 The easiest vegan pumpkin pie filling
When it comes to Thanksgiving dinner, I can barely make it to the dessert; I'm usually stuffed to the rafters and strung out on gravy. Even if I try to "shake my food down to my toes" (doesn't everyone do that?), I can still only manage to moan-eat a sliver of pie.
All the more reason to just say "screw it" and make pie NOW.
Because this pumpkin pie is so easy to make, you won't mind making it again and again. With a no-bake filling and frozen pie shell (*gasp!*), you can have it done in no time, leaving you to tackle the rest of your day (or holiday prep).
Because who has time to make a pumpkin pie from scratch these days?
Personally, I can live with myself and take a few shortcuts.
If you want to be adventurous though and make your own pie crust, by all means, go for it! I've been making this easy filling for years, and used it with a variety of crusts, from raw to store-bought to homemade.
It's always delicious, no matter what you choose!
I hope you all have a beautiful holiday, filled with lots of love, family, and friends. You deserve it.
Allergy-Info & Substitutions
This easy pumpkin pie is 100% vegan, meaning it is meat-free, dairy-free, and egg-free. It is also naturally nut-free, soy-free, and nightshade-free.
Make it coconut free by switching out the coconut milk for another dairy-free milk of your choice. Keep in mind though, that you may have to increase the cornstarch by a tablespoon or so.
For a super lazy version, serve this as a pudding topped with dairy-free whipped topping.
Make sure to check out my other pumpkin recipes, including these easy "Pumpkin Spiced Vegan Pancakes" by clicking here.
Become a VEGAN NINJA in the kitchen.
Want to step up your vegan game? Just pop your email in the space below and I'll send you my complete email series on how to plan and prep vegan meals like a PRO. You'll also receive a FREE meal planning printable as a special thank you download, plus occasional future emails with easy vegan recipes!
Celebrate the holidays the easy way with this QUICK gluten-free vegan pumpkin pie! With only 10 minutes prep time, and a no-bake filling, you can have this dairy-free pumpkin pie ready to go in a snap, so you can enjoy more time with your family (and spend less in the kitchen!).
Quick Gluten-Free Vegan Pumpkin Pie (10 Min + No-Bake Filling!)
Instructions
Cook crust according to package directions. Meanwhile, add sugar, cornstarch, pumpkin pie spice, and pink salt to a medium saucepan; stir.

Stir in canned pumpkin, coconut milk, and vanilla; heat on medium high, stirring occasionally, until filling starts to bubble and thicken.

Remove from heat and pour into baked pie shell.

Cover with plastic wrap, making sure plastic wrap touches pie filling to prevent film. Refrigerate for at least 4 hours, but BEST if chilled overnight. Serve with dairy-free coconut whipped topping.
Notes
*Note: This pumpkin pie needs to be refrigerated for at least 4 hours until firm enough to cut. That being said, if you want "thicker" slices, please increase the cornstarch to 5 tablespoon
Tried this recipe? Tell me about it + share!
Comment and let me know how it was! Then follow BVK on Pinterest @bohemianvegankitchen
Share this recipe with a friend by Email
I hope you get a chance to make this delicious pumpkin pie! If you do, make sure to tag me on Instagram @bohemian.vegan.kitchen, as well as your photo with #bohemianvegankitchen, so I can see your sweet creation!
Thank you for taking the time to invest in your health and happiness!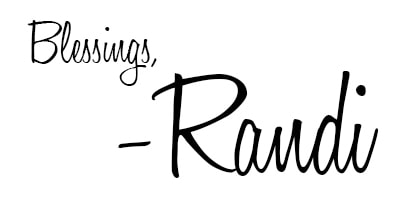 Looking for more vegan holiday recipes? Check these out: