If you don't think of soup as a summer staple, think again: homemade vegetable-based soups and stews are not only TOTALLY summer worthy, but also easily versatile to accommodate a number of allergies + intolerances.
When I have to cook for guests with multiple food allergies, I know that soup is always a good fall-back that can deliver both in taste and comfort. As an added bonus, summertime offers an abundance of discounted vegetables at the grocery store, since most produce is in season and therefor priced lower! If anything, this is when the "gettin's good", and you can stock up on a variety of fruits and veggies that are sure to go up in price once the winter comes. So take advantage of this while you can!
"Summertiiiiimmmmme, and the livin's easy"….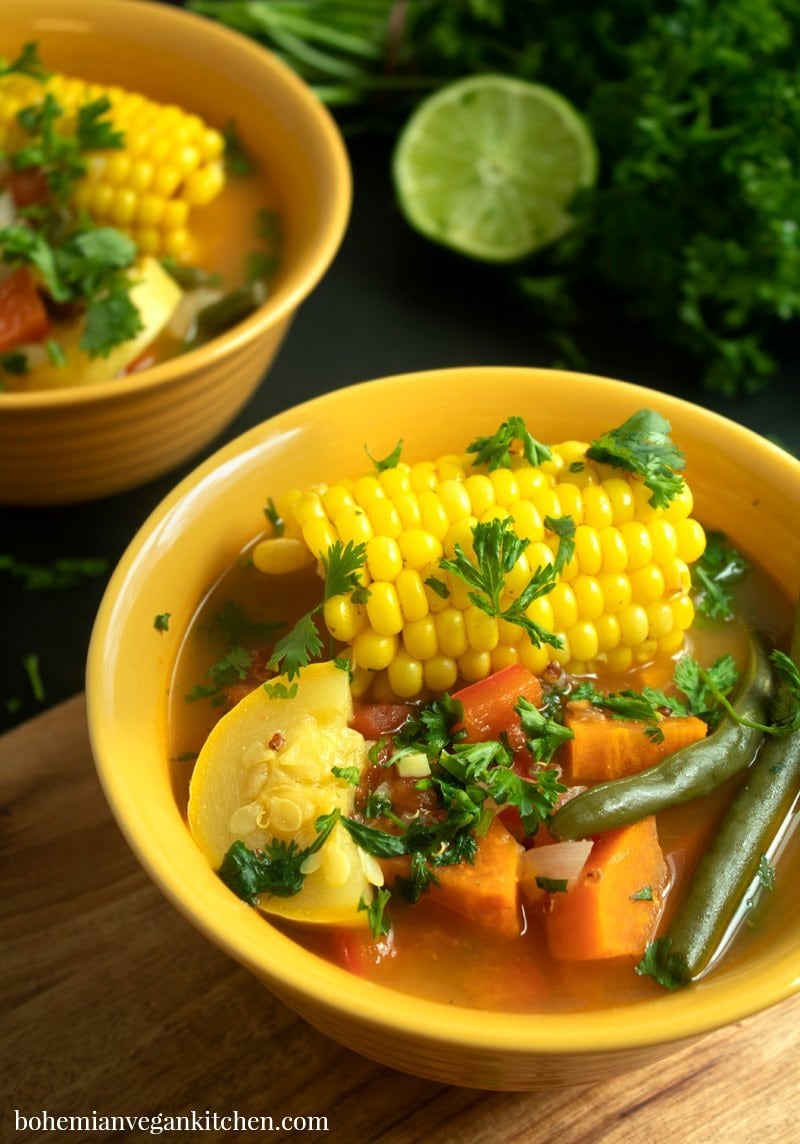 Enter one of my top-choice stews to make during the warm months- this hearty and filling vegan summer stew, which is packed with a variety of vegetables and features red quinoa, a personal favorite of mine. Red quinoa is a complete plant-protein, so if you're one of those vegans who is concerned about their protein intake, then this is a good choice for you! Quinoa contains omega-3 fatty acids and plenty of fiber too.
This stew also showcases classic summer vegetables, such as green beans, red bell peppers, tomatoes, sweet potatoes, and of course, corn on the cob. If any of these ingredients irritates your system, you can easily swap them out. See below for my allergy information and substitutions.
While it's not your average "meaty" stew, I find that this dish is hearty, filling, and packed with plenty of flavor! The addition of lime creates zest and gives it the perfect pop. All in all, it's truly sublime:)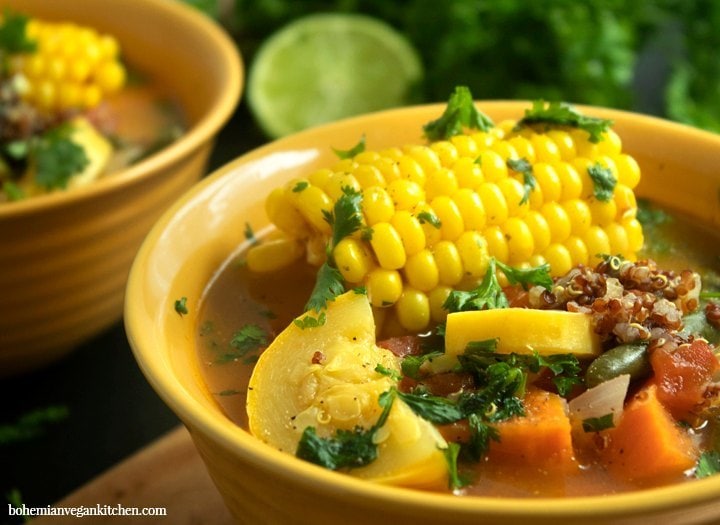 Allergy Info & Substitutions
This stew is 100% vegan, meaning it is meat-free, dairy-free, and egg-free. It is also naturally nut-free and gluten-free.
Make it low-histamine and nightshade-free by omitting the red bell peppers, tomatoes, and lime. You can also use my recipe for homemade vegetable bouillon by clicking here.
Sensitive to any of the veggies, such as corn? Leave it out completely or substitute it with another veggie of your choice.
If you want a "cleaner" version of this dish (as in, you don't like the idea of eating corn on the cob out of a soup bowl!), then simply swap out the cobs for 1 C of frozen corn. Typically, I serve this stew with corn cob holders:)
This flavorful + zesty stew utilizes the best summertime vegetables and can easily be customized to fit dietary needs (see the allergy info & information section below for details), plus contains plant-based protein in the form of red quinoa. #winwin
Allergy-Friendly Vegan Summer Stew
Ingredients
1

red onion

diced

2-3

cloves

garlic

minced

1 ½

C

diced sweet potato

approximately one large sweet potato, peeled

1

yellow squash

sliced and cut into half moons

1

C

fresh green beans

ends removed

1

red bell pepper

diced

2 to

tomatoes

diced

3

corn cobs

each broken into 2-3 pieces (TIP: Don't use a knife! Safely break cobs by using both hands to press away from yourself until they snap into pieces)

¼

C

red quinoa

6

C

vegetable broth

see allergy notes above for homemade version

2

tablespoon

fresh parsley

chopped

2

tablespoon

fresh cilantro

chopped

1

tablespoon

hot sauce

optional (I use Texas Pete brand)

½

tablespoon

ground cumin

1

lime

juiced

pink salt and pepper

to taste
Instructions
Place all ingredients (except lime) in a large soup pot and bring to a boil. Turn heat down to medium low, and simmer for 30-45 minutes, until potatoes are soft and all veggies are cooked through.

Remove from heat and stir in lime juice; adjust pink salt and pepper if necessary. Let stand for 10 minutes before serving. May also serve with corn holders to make the cobs easier to eat. This can be somewhat of a "messy" dish but the cobs taste wonderful if you continuously dip (or soak) in broth as you eat.
Tried this recipe? Tell me about it + share!
Comment and let me know how it was! Then follow BVK on Pinterest @bohemianvegankitchen
Share this recipe with a friend by Email
Pin It!
Thank you for taking the time to invest in your health and happiness!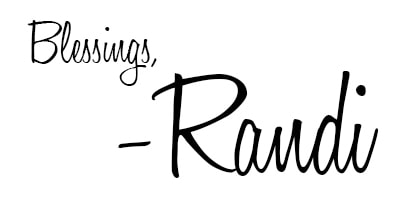 Song of the day (I can't help it…it's summertime ya'll.):