Vegan emergency food is not something you ever WANT to think about. But when crisis strikes, you need to make sure you and your family are prepared with a healthy food supply.
Because as we've learned this past weekend with COVID-19, what started as warnings has now shifted into full blown panic mode for most Americans.
This couldn't be more obvious than when you take a trip to the grocery store: shelves are left barren of all the necessities, like toilet paper, water, bread, rice, and beans. Because when one person starts buying in apocalyptic mode, it sends others into apocalyptic mode, creating a shopping experience that will definitely have you questioning your own preparedness in aisle 4.
I must admit, even I started questioning my own shopping choices last Thursday, as I watched other customers piling as much as they could into their carts, all the while saying (out loud), "I'm not SCARED you know, I'm just doing this JUST IN CASE".
And then they'd throw another bag of dog food on top of the two they already had.
Meanwhile, I'm sitting there thinking of the literally 3 rolls of toilet paper I had at home, and the money I DIDN'T HAVE to stock up on much of anything after my normal groceries.
Unfortunately, the truth is that most of us are TOTALLY unprepared when any emergency situation strikes.
Tips for being prepared as a vegan
Despite the crazy crowds and empty shelves worthy of a tumble weed, this is also one of those times when I'm happy to be vegan: while the meat shelves are wiped clean, the vegan items are *mostly* still stocked and ready to buy.
Unless you want to buy tofu, then you're screwed.
But regardless on your opinions on whether or not this is something to panic about, I think this is a wake up call to be prepared for ANY situation, not just the coronavirus. Because at any point we can be in need of emergency rations, whether that be a virus outbreak or a natural disaster.
This post is NOT meant to add to any panic or zombie-apocalypse style behavior we have been seeing recently. It's purpose is for you to be prepared in your own way.
So, some things to keep in mind as we move forward:
Stock reasonably: when purchasing items at the grocery store, stock what you know you'll actually use, not just items you think you can barter when "the big one" hits.
Stock with purpose: when buying grocery items, make sure you have a list of meals you can actually use the food FOR. If you can't see yourself using a 5 pound bag of rice in any of your meals, please don't buy it to die in your pantry.
Stock with kindness: furthermore, while you absolutely need to make sure your family is prepared with food, please keep in mind that others may not be financially able to drop a few hundred dollars on groceries. Buy what you need, but don't clear out the shelves.
Keep calm and vegan on. It's best to keep our heads during emergency situations. Do your best and practice compassion for all living things during this time.
And so, I bring you this list of easy vegan recipes that can get you through the weeks ahead while we ride this storm out. You can then buy with PURPOSE and prep, instead of buying an armful of dried beans that you have no idea what you're going to do with.
These recipes will keep you full and healthy, so you can keep yourself safe at home. Included are instructions on how to bulk up to stretch out your food, so check out the captions for each recipe for info!
And if you're more of a list person? I'm making a vegan emergency food LIST that will be available here shortly, so check back soon!
Stay safe and sending blessings and prayers to you all!
[convertkit form=5036453]
21 easy vegan emergency recipes using common pantry staples
Emergency vegan recipes that use flour or typical pantry staples:
Whole Wheat Homemade Vegan Bread by Bohemian Vegan Kitchen. When the grocery store is out of bread, it's time to make your own! This recipe is super simple and makes 2 full loaves.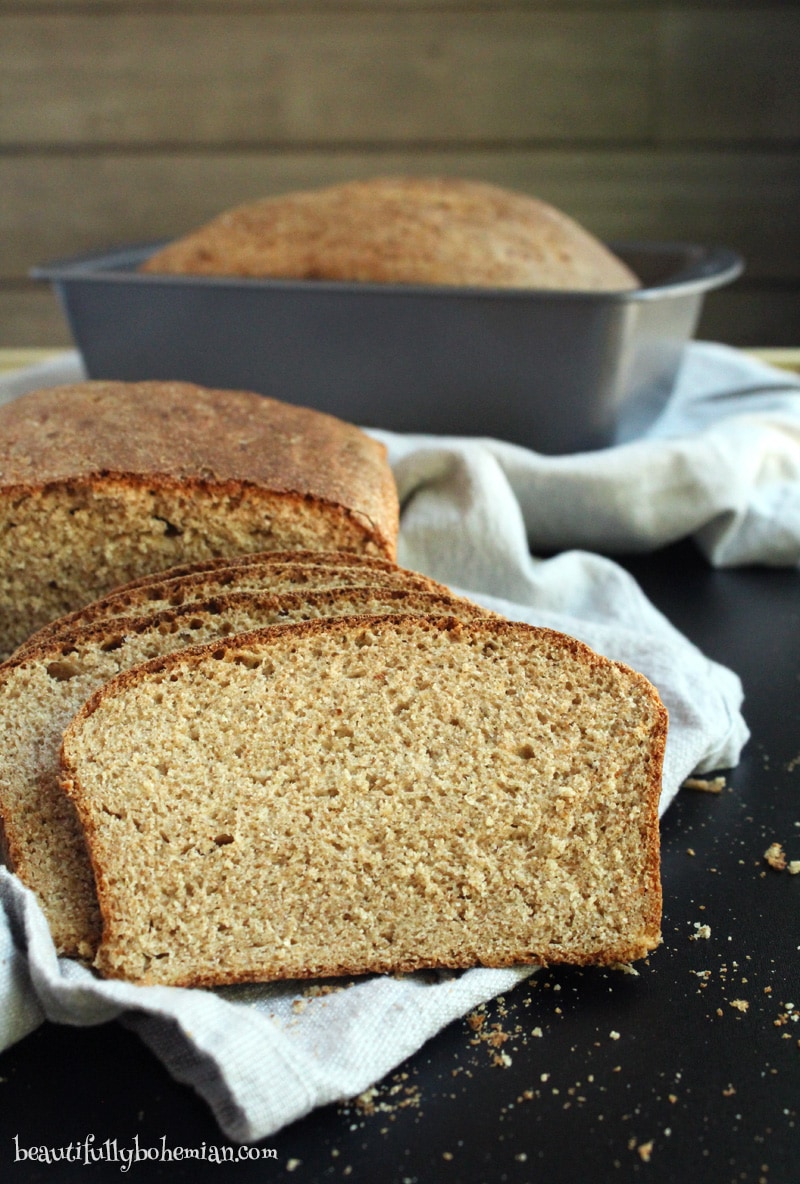 Vegan Chocolate Chip Pancakes by Short Girl. Tall Order. A chocolate chip pancake recipe with less than 10 ingredients that uses mostly pantry staples- can be doubled or tripled and frozen up to 1 month!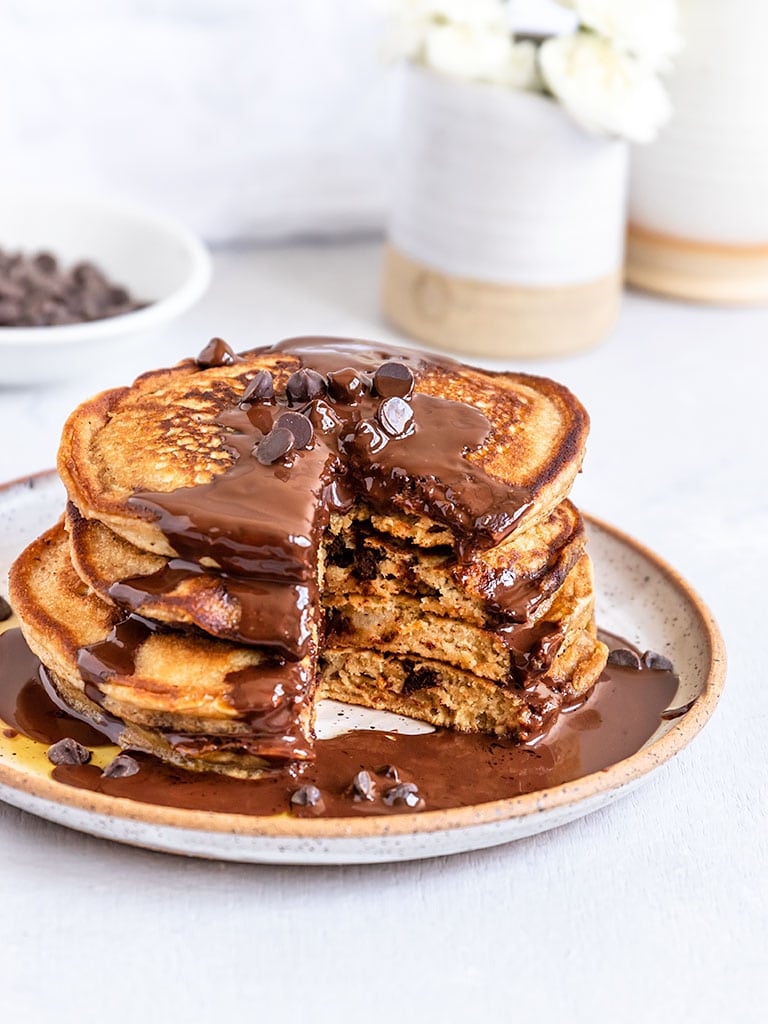 Basic Vegan Pancakes with Blueberry Syrup by Bohemian Vegan Kitchen. I love making these pancakes in bulk, then freezing them for later use! To store, stack using a piece of parchment in between each pancake to prevent sticking. Reheat in the toaster until soft.
Vegan Maple Almond Granola by Short Girl. Tall Order. Homemade granola using all pantry staples, keeps on the counter up to 2 weeks and can be frozen too.
Savory Vegan Oatmeal by Bohemian Vegan Kitchen. This is a fantastic recipe to use when you're in a pinch because it's totally customizable! Using oatmeal and veggie broth as the main ingredients, you can add whatever veggies you have on hand (or just enjoy some vegan cheese on top!).
Emergency vegan recipes that use lentils or beans:
Vegan Breakfast Sausage Patties by Bohemian Vegan Kitchen. I have had multiple readers share their success freezing these sausage patties (or keeping a double batch in the fridge to eat during the week). You don't need much except lentil and flax seed to pull these together!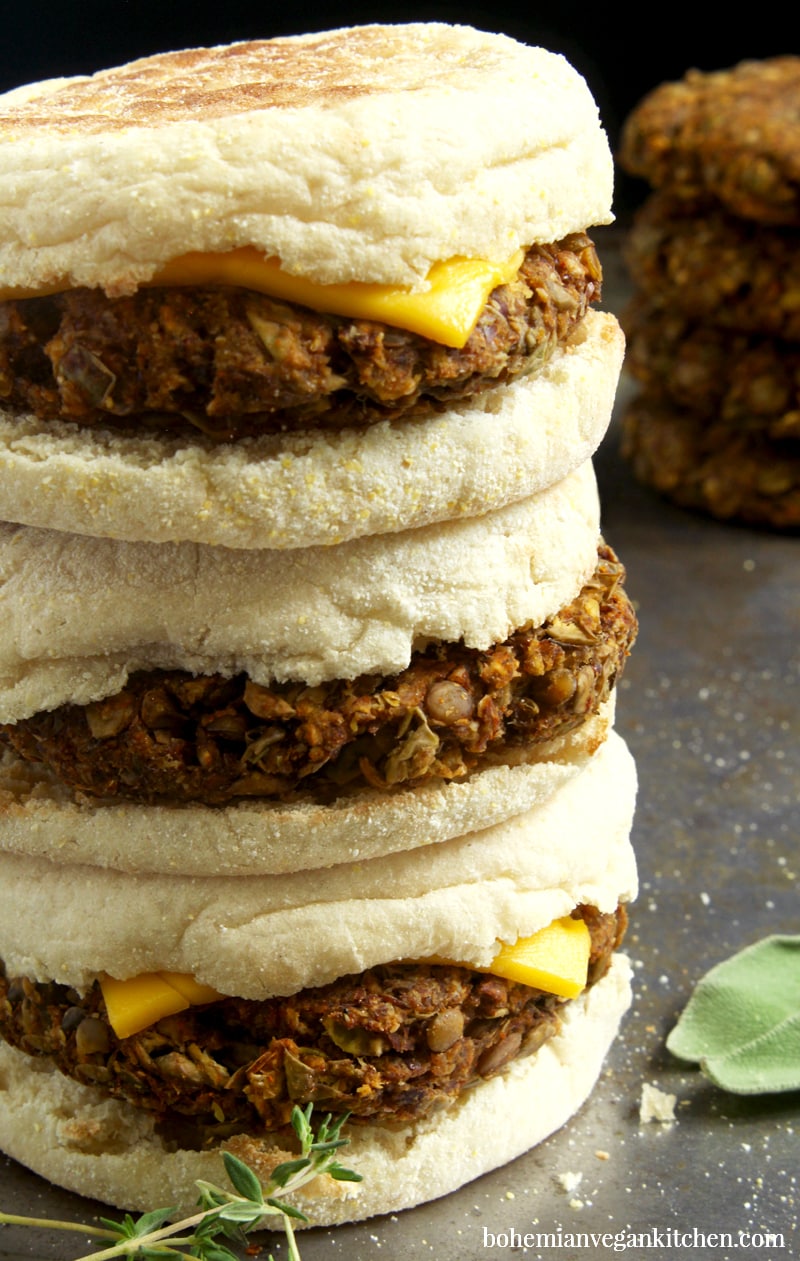 Sriracha and Chickpea Veggie Burgers by VNutrition. These Sriracha Veggie Burgers are not your typical veggie burger. They're healthy, gluten-free, and kick the heat up a notch with the awesomeness of sriracha. They're also great frozen to be used whenever you need them!
Vegan Lentil Sloppy Joes by Bohemian Vegan Kitchen. All you need are a bag of lentils and some BBQ sauce for this freezer-friendly meal. Simply double (or triple!) this recipe and freeze in individual ziplock bags for easy stove-top reheating.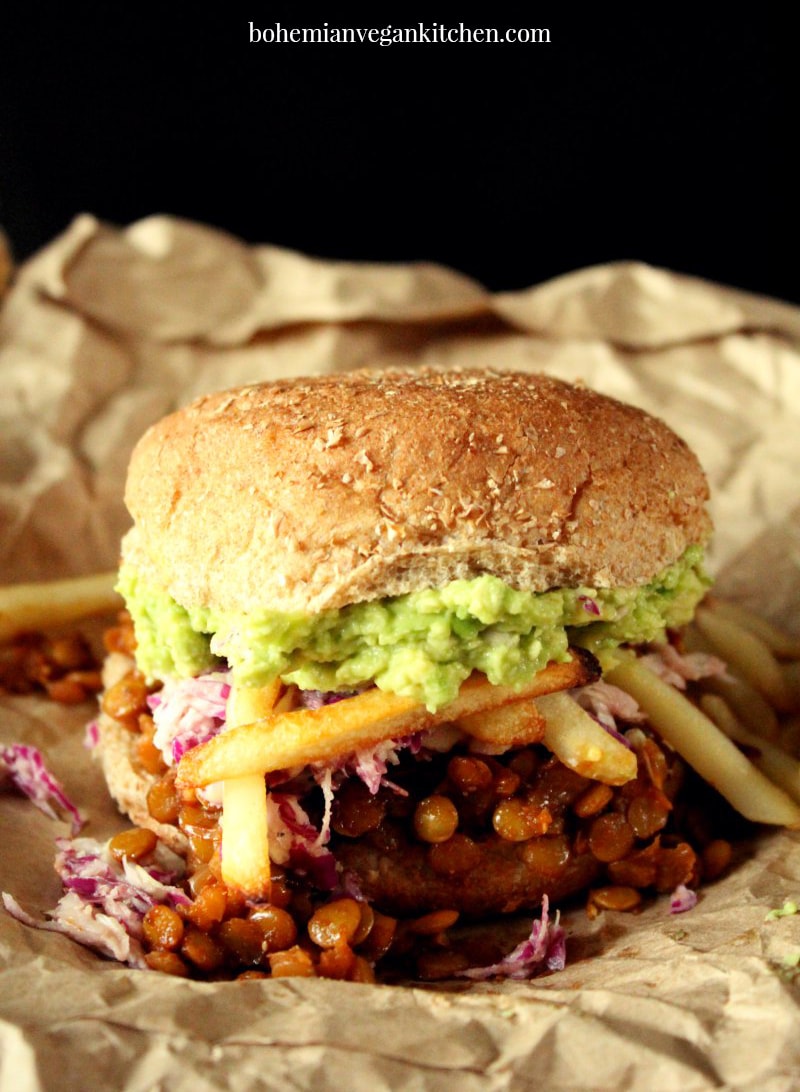 Creamy Vegan Lentil Soup by Happy Kitchen. This soup is perfect for meal prep. It freezes well and maintains its consistency once reheated. Freeze it for up to 3 months in freezer bags and reheat on the stove or in the microwave
Black Eyed Peas Vegan Curry by Bohemian Vegan Kitchen. This is one of my favorite ways to use dried black eyed peas (and rice!). Simple to make on the stove and can be made in bulk and frozen if desired!
Vegan Spanish Beans With Tomatoes by Vegan Desserts. These Spanish beans with tomatoes and smokey sweet spices are so easy to make in one pot in less than 20 minutes with just 7 pantry ingredients. It's freezer friendly so I always make a double batch!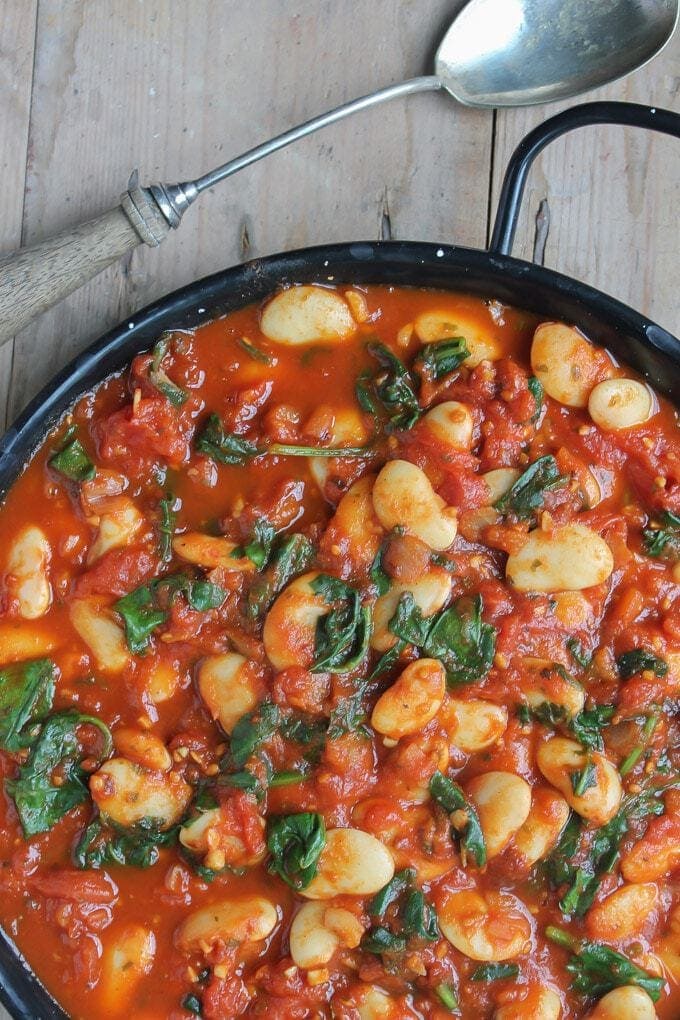 White Bean Vegan Meatballs by Bohemian Vegan Kitchen. These bean balls are the BEST and they only take 5 ingredients. Easy to make, you can serve these with jarred marinara sauce and boxed pasta. If you don't have vegan mozzarella, check the substitutions section in post for using nutritional yeast as a substitute.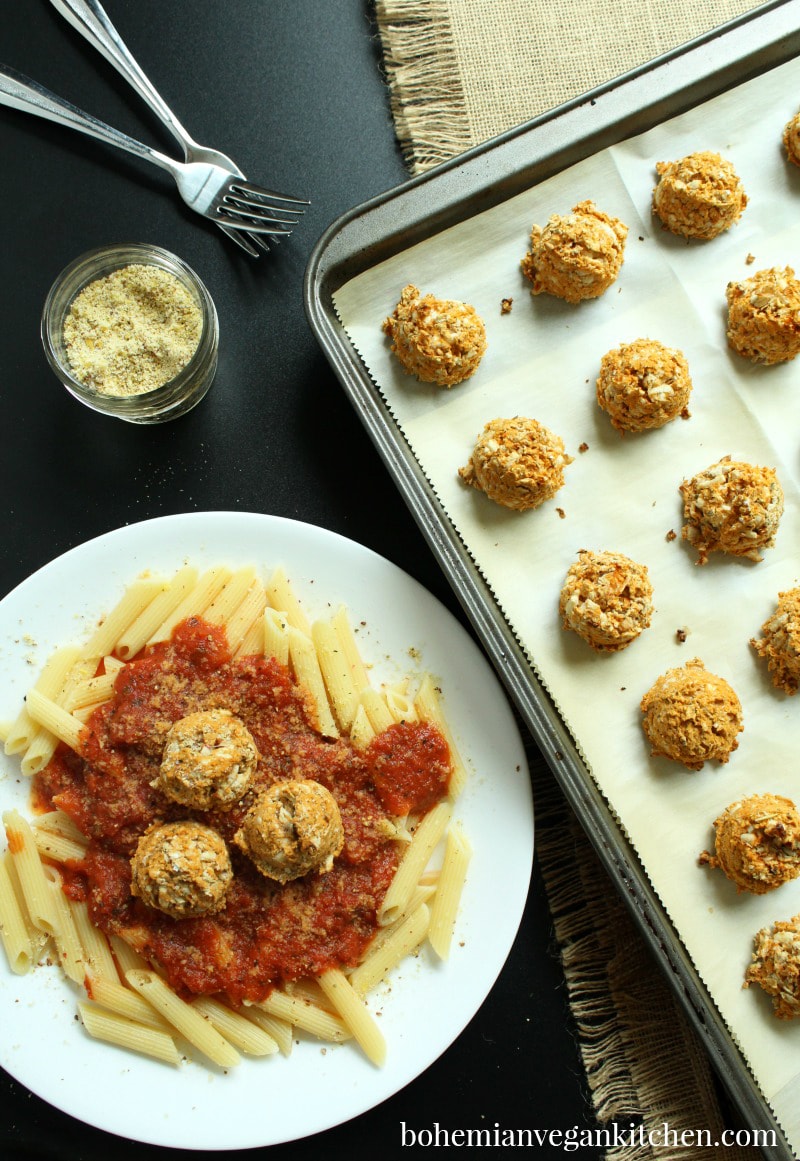 Vegan Lentil Bolognese by VNutrition. This vegan Lentil Bolognese makes a great weeknight or Sunday dinner. Switching in lentils as the protein in the bolognese makes the sauce vegan yet still hearty. The sauce can be frozen and can top spaghetti squash or pasta anytime you need it!
[convertkit form=5036453]
Emergency vegan recipes that use pasta or rice:
Homemade Vegan Chef Boyardee by Bohemian Vegan Kitchen. A classic dinner made easy with a few simple ingredients, including pasta and canned tomato sauce. For bulking, you can double this recipe and freeze portions in ziplock bags.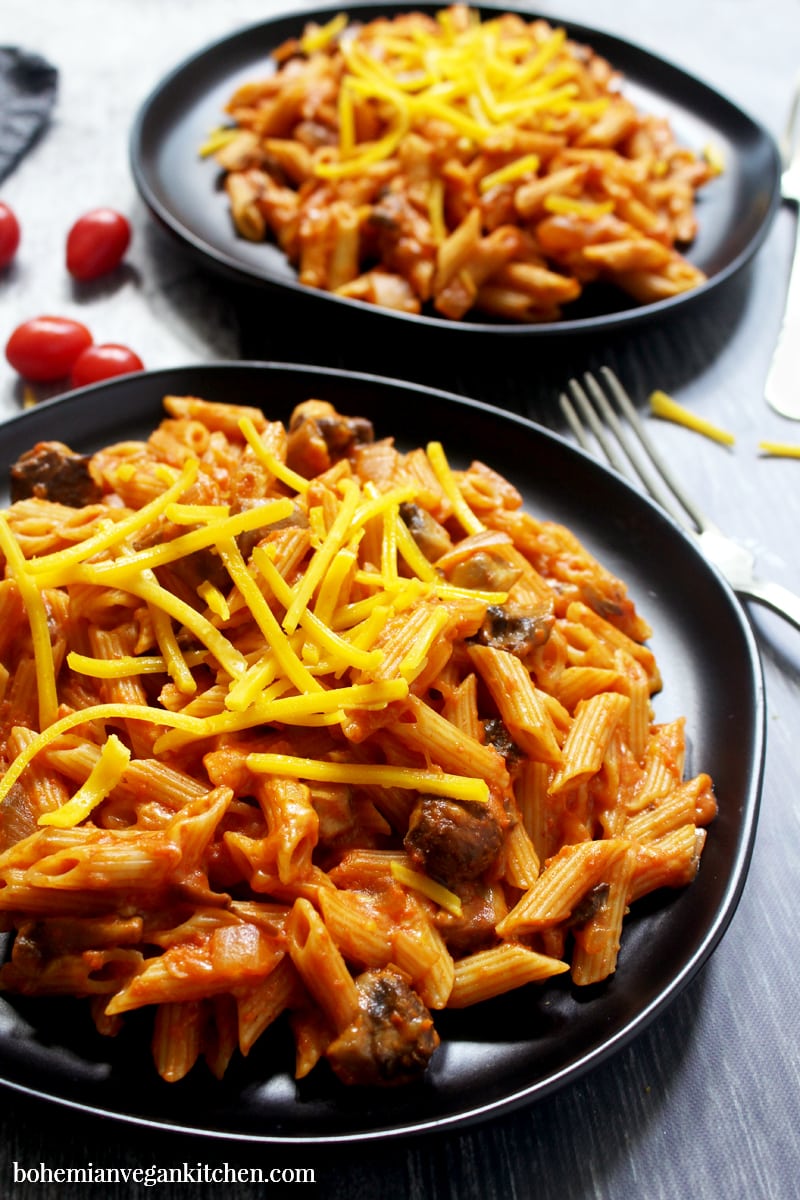 Creamy Vegan Mac and Cheese by VNutrition. This mac & cheese is a healthy and tasty meal for the whole family. It's perfect to have in emergencies because just about all of the ingredients are non-perishable kitchen staples. If you don't have fresh lemons, feel free to substitute apple cider vinegar.
Easy Vegan Hamburger Helper by Bohemian Vegan Kitchen. What better way to use your boxed pasta than with this deliciously "cheesy" dinner? Only 6 ingredients. If you don't have fresh mushrooms, you can swap it out for vegan beef crumbles if need be!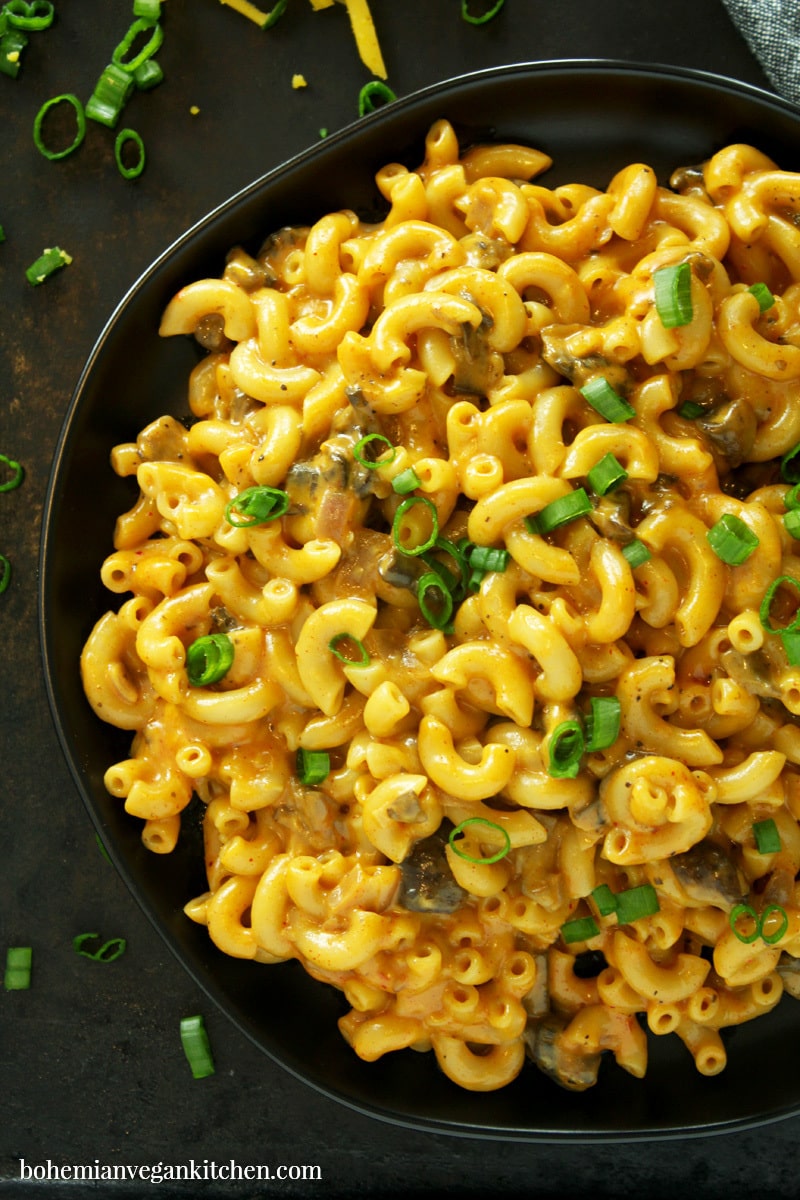 Fast Vegan Ramen Noodles by Bohemian Vegan Kitchen. This is the mother of all easy vegan recipes and is completely customizable based on what ingredients you have on hand.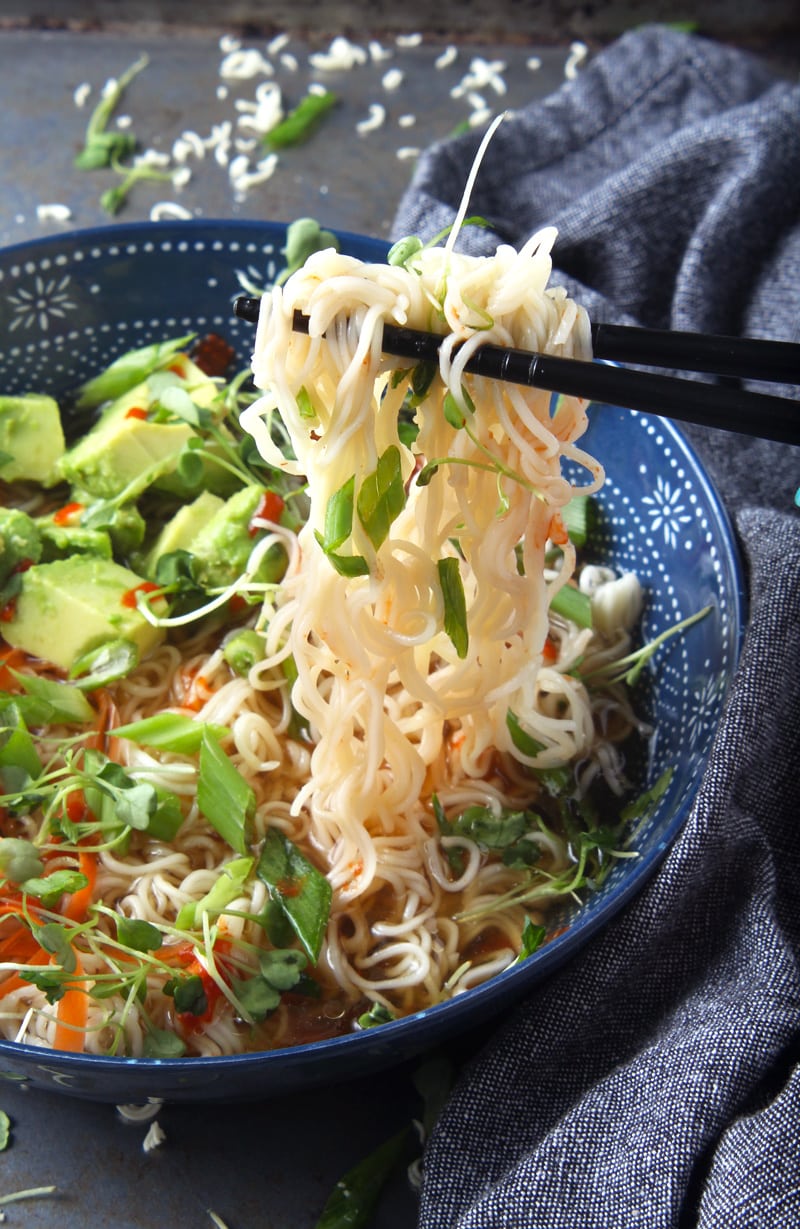 Vegan Stuffed Peppers by The Hidden Veggies. These vegan stuffed peppers freeze well and make a great meal prep food! You can either freeze them before or after baking. If you want them for quick lunches you can wrap them individually so they are ready to pop in the microwave or toaster oven.
Almond Butter Red Curry Noodles by Fried Dandelions. Almond Butter Red Curry Noodles come together with pantry staples! The noodles are packed with flavor, and have a gorgeous orange color!
Emergency vegan kitchen staples:
Simple Vegetable Bouillon by Bohemian Vegan Kitchen. If you have access to fresh vegetables, now is the time to make this bouillon!! This bouillon will last you 1-3 months in the freezer, depending on how often you use it.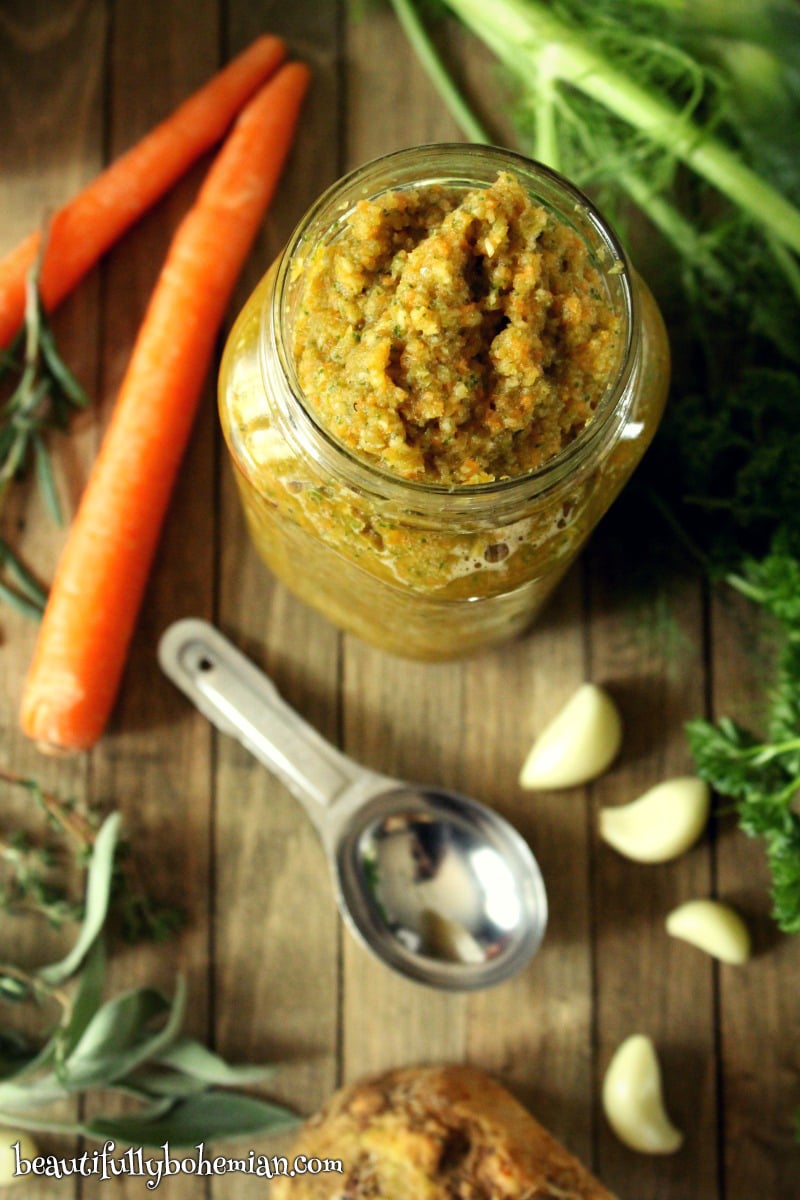 DIY Vegan Butter by Bohemian Vegan Kitchen. When Earth Balance is nowhere to be found, make your own instead! This is easy to make and can last much longer than store bought vegan butter.
Thank you for taking the time to invest in your health and happiness!