Being a healthy vegan when you're traveling can be hard.
True, there are lots of vegan options popping up all over the world, a positive shift that is taking affect within our culture. On the fly, I can think of three pizza places within 20 minutes of my house that offer vegan cheese, and I know exactly where I can grab a veggie burger or a vegan burrito without fuss.
And yet…we are still lacking options for those of us who are sensitive to certain foods, like SOY and gluten.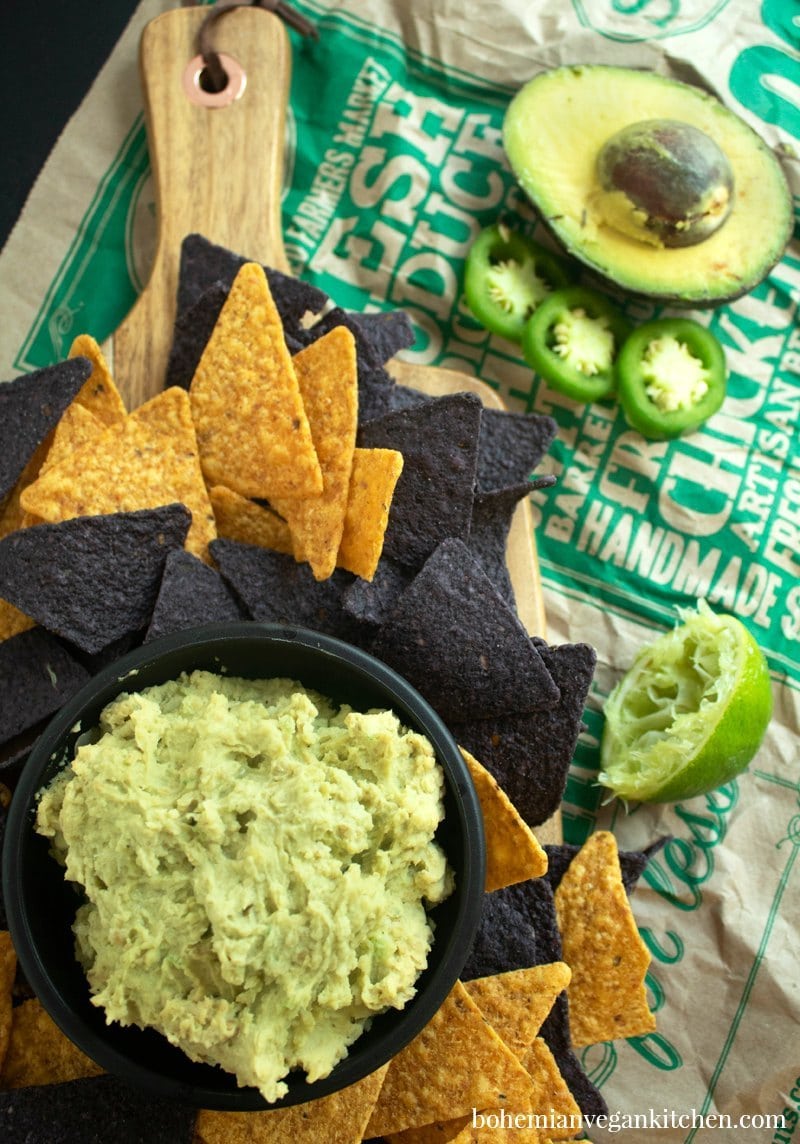 I used to be all about the soy parade until I realized that many of my health problems stemmed from an overload of soy in my diet. While I must admit that occasionally I cave and indulge (damn you Chipotle for making sofritas taste so good!), overall I stay away from soy as much as possible.
This is a snap when I'm cooking from home…but traveling? That proves to be a real challenge!
When you hit the road as a sensitive vegan, you need more than just a list of vegan friendly options on the "Happy Cow" app. For real success, you need to prepare food ahead of time, and it needs to be simple, versatile, and delicious. Which is why I want to share with you one of my favorite things to bring…hummus!
Hummus is super flexible and can be made a thousand and one ways. You can pop it in an easy to-go container and use it as a dip, sandwich spread, or pop it on top of salads, rice, or quinoa.
Worried it won't work with your allergy? See the allergy info section below for my tweaks.
Btw, this recipe is my own knock off from the vegan hummus brand, "HOPE" (spicy avocado hummus). I love this stuff so much, I could eat it in one sitting, but it's kinda pricey for a small tub so I thought I'd try to save money (and make it a touch healthier) by creating my own version in the kitchen.
As for traveling, you really have to make a plan and stick to it. When you find a recipe you like, add it to a "master list" of easy travel meals that you can reference anytime you're preparing to go out of town. Then, look up vegan options in your destination area, review online menus, and prepare accordingly. I like to reward myself with a stop or two at new vegan restaurants, but I don't rely on restaurant menus alone. Especially if you are ultra sensitive, having a cooler packed with easy options is the way to go!
If you LOVE avocados (because avocados=life), but want to amp it up from standard hummus, this recipe is for you! As an added bonus, avocados help increase antioxidant absorption, so you soak up more nutrients from your other plant foods.* I've also switched out traditional chickpeas for white beans, which are a great source of plant-based protein.
Allergy Info & Substitutions:
This dip is 100% vegan, meaning it is meat-free, dairy-free, and egg-free. It is also naturally nut-free, soy-free, and gluten-free.
Turn this vegan hummus recipe into a no oil version by omitting the oil completely.
Make it nightshade-free (and nix the heat!) by leaving out the jalapenos.
Make it low-histamine by omitting the avocado and jalapenos, and replacing it with ½ C of steamed cauliflower. This will surely change the taste, but it's still an elevation from your typical hummus recipe.
For another dip that is 100% low-histamine friendly, check out my Sweets and Beets dip by clicking here.
Looking for the perfect vegan hummus to take on the go? Try this EASY + HEALTHY Vegan Hummus with Avocado, which uses roasted white beans, warm spices, and jalapenos to create the perfect blend of flavor. Use it as a dip, on sandwiches, or thinned out as a drizzly dressing. Make sure to check the Allergy & Info section below for more on substitutions too!
Roasted Vegan Hummus with Avocado
Ingredients
30

oz

white beans

may also use chickpeas if desired

1

tablespoon

olive oil

optional

½

teaspoon

cumin powder

½

teaspoon

onion powder

¼

teaspoon

garlic powder

1

large avocado

2

tablespoon

tahini paste

1

lime

juiced

½

jalapeno

optional

¼

C

filtered water

Pink salt and black pepper
Instructions
Preheat oven to 400º. Spread white beans on baking tray lined with parchment paper and drizzle olive oil on top (leave out oil if doing oil-free version). Sprinkle onion powder, garlic powder, and some pink salt and black pepper on top of the beans.

Bake for 15 minutes, until beans are lightly browned. Remove from heat and let cool for 2 minutes. Transfer beans to a food processor (or high powdered blender) with the remaining ingredients and process/blend until smooth. Adjust seasonings if necessary.

Serve with tortilla chips, or spread on toast and/or sandwiches. May also add a touch more water if you want this to be thinner and use as a salad dressing. Enjoy!
Tried this recipe? Tell me about it + share!
Comment and let me know how it was! Then follow BVK on Pinterest @bohemianvegankitchen
Share this recipe with a friend by Email
Pin It!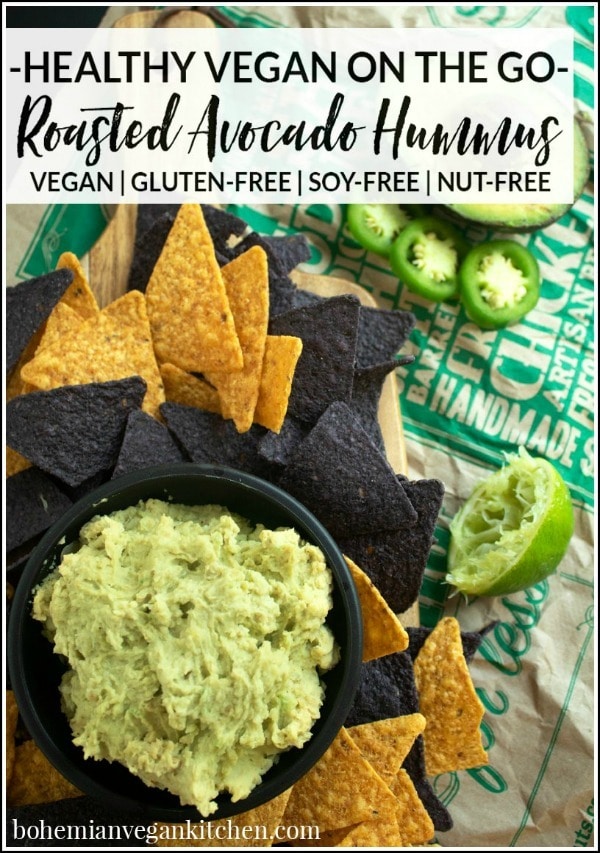 Thanks for taking the time to invest in your health and happiness!