Are you tired of the battle of the butters? What's "healthy" and what's not (and what's edible plastic in a tub)?
Well wait no longer mama. Instead of listening to commercials about the butter you should be buying, I want you to think about the butter you should be making.
Yup, that's right.
No more hesitating and debating over which butter is best at the supermarket, while your 4-year-old hounds you about buying *insert sugary crap here*…again. No more reading butter labels, or feeling guilty about scooping another dab on your bread at dinner. Because at the end of the day, we should all be eating something we can feel good about, pleasing our personal ethics as well as our taste buds.
With only a few simple ingredients, and your kitchen blender (this recipe fits perfectly into one of the Nutri Ninja Cups!), you can make your own butter without potentially harming your health (or baby cows yo!) in the process. This butter is not only dairy-free, cholesterol-free, and unrefined, but it also contains zero of those scary additives and preservatives that you find in all that crazy margarine.
Related: Why You Don't Need to Eat Dairy (Plus Cheese Alternatives!)
It takes less than 5 minutes, is SUPER EASY to whip up, and makes approximately 16 oz. That's a good "tub" of butter that lasts my family 2-3 weeks. As for the cost- it really depends on how much your local grocery is selling the ingredients for, but remember to try and buy organic/unrefined if you can.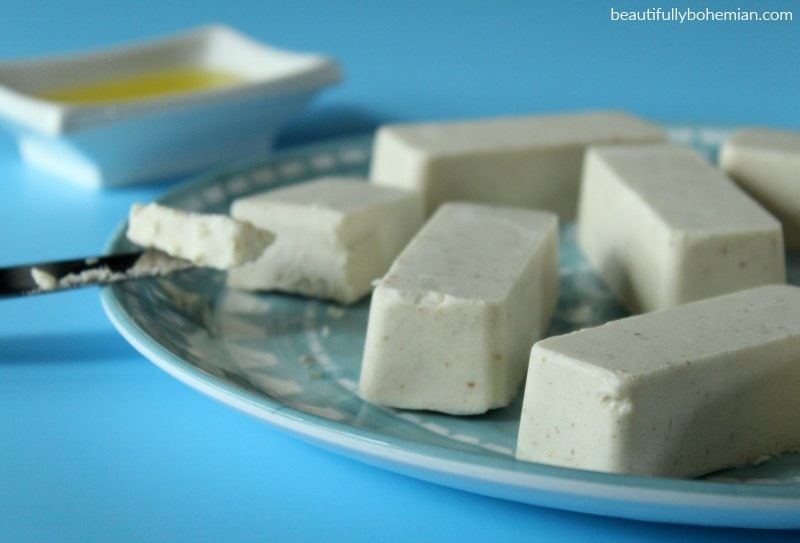 By using unrefined coconut oil, you will be providing your body with HEALTHY fatty acids, which can help kill harmful pathogens and boost brain function. Coconut oil is also great for your blood cholesterol levels, and can help aid you in weight loss.
With extra virgin olive oil, you're keeping your butter heart healthy, while also helping prevent osteoporosis (which btw, typically occurs in patients who consume high amounts of dairy products). EVOO contains healthy fatty acids too, as well as several bio-active compounds (like antioxidants!).
In other words, this is definitely a healthier choice than any of the processed vegan or dairy-laced butters you will find on the shelf at the grocery store.
I love this butter because:
It spreads WONDERFULLY on toast or pancakes.
It MELTS on roasted or steamed veg.
It's a great SUBSTITUTE for any baking recipe you have.
And it tastes AMAZING.
If you want to go super cute with it, you can even get your own butter stick mold. This comes in handy if you're a mom like me, and you don't want your tub of butter to look like it died tragically in a knife fight, because your 4-year-old has not mastered his butter skills yet.
I think this butter is so good, that even Homer J. Simpson would use it in his classic moon waffles:
And yes, while this butter is definitely a "healthy fat", I don't think I'd recommend eating it a stick at a time lol. #DOH!

[convertkit form=5036453]
Homemade Healthy Dairy-Free Butter
All these ingredients should be easily found at your local grocery or health food store, but if you're having trouble, I've provided direct links to help you out!
Ingredients:
Directions:
Combine all ingredients in a blender and process until smooth.
Transfer to a container of your choice OR a butter stick mold*. Refrigerate for at least 1 hour (longer for butter stick mold) before use.
* If using a butter stick mold, refrigerate for a couple hours before trying to remove. To store, place sticks in a large rectangle container, using parchment paper to separate stacking. See the picture below for an example:

[yumprint-recipe id='96']
Thank you so much for taking the time to invest in your health and happiness!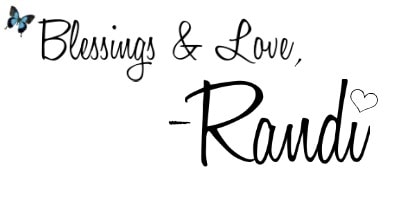 This post was shared on Healthy Vegan Fridays and I Am Pinnable.