If you think that newbie vegans are the only ones concerned about getting the proper nutrients, think again: even those of us who have been eating plant-based for years can still get hung up on that burning question:
Am I getting what I need to be healthy on a vegan diet?
This shouldn't come as a shocker to anyone, especially if you've been around the vegan block once or twice. Family, friends, and even the neighbors dog may give you skeptical eyes as you explain your reasoning(s) for going veg.
This can be frustrating, especially when the person eyeing you down hasn't eaten anything green in a decade and lives primarily off of processed foods…I mean, they aren't concerned (and clearly aren't making the best food choices), so why should you be so militant?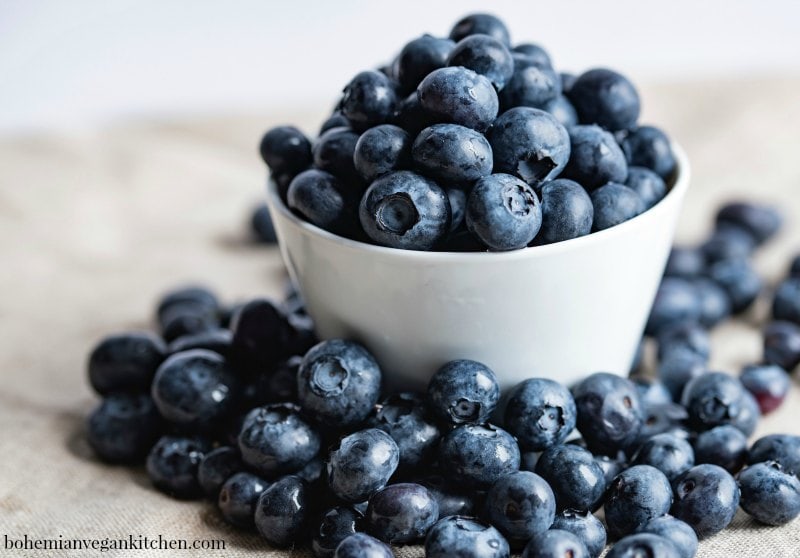 It further complicates things when the information out there continues to change and is conflicting, depending on where you look. One minute, you're scrolling through countless vegan posts on your instagram feed (which ranges from infographics to glam shots to downright nauseating brags), and the next, you have fallen down the google rabbit hole reading articles contradicting everything you absorbed minutes before.
It's no wonder some people are fearful of staying the vegan course. So why do we continue?
Sometimes it's because we can't "unsee" the system for what it is: a broken, cruel-based business that is unsustainable. Other times, it's because we have experienced some type of clarity in our lives by following a plant-based diet, and want to stay the course, despite the nay-sayers or unexpected hurdles.
But if you've started to feel lost or unwell, the question "Am I getting enough?" may start to surface again. Which is why I want to share with you a "cheat sheet" of sorts, so you can see if there's something you may have overlooked while on your health journey. I don't believe we have to be "experts" at nutrition, but I do think it's a good idea to check in with yourself and see if there's an area you can improve in. You always have the potential to do better; it just takes a little practice, self-awareness, and willingness to keep moving forward.
Basically…"It's all in the hips". Vegan hips that is…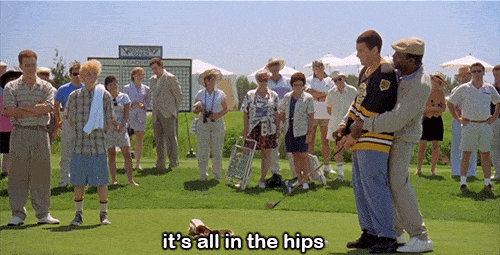 Nerd Alert: This post has brought out the inner health-geek! I've included links to other health articles + vegan product resources that I find helpful. This includes affiliate links to Amazon, but please know that I've ONLY listed what I've actually tried and found most valuable. This is a zero BS zone.
Eat real, whole foods
Yes yes, we've heard this so many times, but it's amazing how many people DON'T follow it, even vegans.
As time goes on, we are seeing a rainbow of vegan products hit the market. On one hand, this is fantastic because it really shows that people WANT more plant-based options in our grocery stores. On the other hand, this can be distracting from choosing real, whole foods at the store and making something from scratch, versus buying it in a box.
Take veggie burgers for example. These can be made with just about anything plant-based, from beans and rice to mushrooms and quinoa. However, I wonder how many people actually take the time to make this from scratch (using real, whole foods), instead of pulling it out of the freezer section (processed and many times, soy-based, which can be an issue for some).
If you are wondering if you're getting enough nutrients on your vegan diet, you first need to ask yourself what your whole foods to processed foods ratio is. When you go to the store, how much of your cart is filled with beautiful, fresh produce, and how much is filled with cans and boxes? And when you get home, how much of that produce is going in your body versus rotting in the fridge?
Depending on your answers, this may be an easy indicator that it's time to do a makeover on your diet. While it's easy to get excited about *NEW* vegan products, always ask yourself if it's necessary…can you make it on your own with real food instead?
The importance of balance in your diet
All that being said, there is beauty in balance, and your diet is no exception.
We are truly creatures of habit. In fact, I know people who eat the same thing every week, sometimes every day. We find what we like, and we stick to it. Still, being healthy also means variety, by fueling your body with different types of plants, nuts, seeds, and grains.
So if you've been questioning things recently, zoning in on your "staples" may be in order. What are you eating the most of, or even bingeing on? As I've said on the blog before, sometimes we are actually allergic to the things we crave the most, as our bodies are addicted to the chemicals released prior to consuming that food. #foodallergyalert
If though, you have no clue what you've possibly been overdoing it on, and you need some answers, keeping a food journal will help you see if you are achieving balance or not. You can read more about the importance of this by clicking here.
Furthermore, by eating a balanced vegan diet, you will be ensuring that you are getting a variety of nutrients as well- which can up your energy levels and boost your immune system too.
[convertkit form=5036453]
Is protein really an issue?
Ohhhh protein. Our society is OBSESSED with it.
As the number one question vegans get, it's true that people are really really concerned about their protein intake. I used to be too. However, in recent years I've learned to "cool it" on the protein fixation, as it's becoming more well-known that our society is actually getting TOO MUCH protein.
Seasoned vegans are already aware of the meat and dairy mania that fuels meals in the majority of households, creating an epidemic of disease and obesity. But what if you don't eat that stuff anymore? Shouldn't you be concerned about getting enough plant-based proteins?
Well, not according to Garth Davis MD, who doesn't believe that we should be spending so much time worrying over our protein intake. He explains this beautifully, as well as why you should NOT be afraid of carbs in his book, "Proteinaholic". This book was an eye-opener, even for me, and I highly recommend it for vegans and non-vegans too. You can check it out at your local library OR get it on Amazon here.
And if you're still super worried? Remember that if you're eating balanced, real foods, you're already getting protein (many vegans should already know at least some of these sources). Quinoa, hemp, lentils, and beans are all examples of protein, but there are many more (and it doesn't always have to include soy either!).
Add a little fermented foods
Fermented foods are a great health staple, but unfortunately, many people aren't taking advantage of their healing properties.
I mean sure, it's easy to pop a probiotics vitamin and go about your day. But, as I've stated above, to be healthy you need to start pulling away from boxes and prepacked foods/vitamins, and start getting our nutrients from real food sources.
Now as a side note, if you are histamine-intolerant, this may not be the best option for you at this exact moment (please talk to your doctor first, before implementing if you've been diagnosed). However, if you are simply eating low-histamine as a detox, or watching your histamine intake, you don't need to worry about ingesting fermented foods, because you won't have the same reactions that someone who has been diagnosed as histamine-intolerant would have.
The benefits of incorporating fermented foods + beverages include healing your gut, getting your digestion in order, and detoxifying your body. Fabulous sources would be kombucha, kimchi, and sauerkraut. All these foods can be made easily at home, BUT if you've never tried incorporating these before, temporarily purchasing high-quality organic versions at the store may be a good option.
Eventually though, making these yourself will offer the most benefits (and be cheaper too!). Later this month, I'll be including more information about this on the blog, so stay tuned.
Staying hydrated
Hydration is something that can be difficult to maintain, with sugary-drinks and coffee on every street corner.
But keeping yourself hydrated is SO important when it comes to your health! And if you're not doing this already, you need to be drinking a full glass of water upon waking, BEFORE coffee or other beverages. And if you're a coffee addict, perhaps you may want to reevaluate this relationship, especially if you're not getting enough water. You can read more about natural remedies to help you nix the coffee by clicking here.
In fact, if you've slept for 8 hours without anything to drink, you can lose up to a pound in just water overnight! So nourishing your body with water in the a.m. is mandatory to keep yourself in tip-top shape.
Start by making yourself a mineral "cocktail" in the morning: that's a glass of room-temperature water with a couple dashes of himalayan pink salt and a squeeze of lemon. This will help re-boot your system in the morning, and the pink salt with replenish some lost minerals, to get your body back in balance before you continue on with your day.
Do you really need supplements?
In short? Sometimes.
The only vitamin most doctors really recommend on a vegan diet is a good source of vitamin B12, although even that does not need to be taken in excess on the daily. In her book, "The Kind Diet", Alicia Silverstone describes her doctors recommendation of taking a good quality B12 once a week; this seems reasonable to me, especially since I'm buying for a household of 5 people!
While I do think it's a good idea to incorporate a couple supplements here and there, I have to point out that we are also a society obsessed with supplements. It's no longer believed that taking a daily vitamin will protect and even nourish your system with what it needs, and unfortunately, most of the time our bodies can't even fully absorb what's in that little pill. Often our bodies pass it as waste, and we've lost out on the nutrients as well as our money.
Once again, your best bet is to make sure you are eating REAL, whole foods to get the vitamins you need. Take supplements sparingly. Personally, I see more value in using real plants and herbs than pills and store-bought capsules.
That being said, below are a few of my recommendations for "must-have" supplements…
B12: This is one of the only supplements that I really do recommend buying, and no, I don't think you'll be getting enough B12 by eating fortified processed foods. For the best results, take 30 drops of this liquid B12 tincture under the tongue once (or twice if you're the paranoid type) a week. I've found that this absorbs the best, versus tablets, and can also be consumed while following a low-histamine diet. Whatever you take, please just make sure you are consuming methylcobalamin B12 for optimal absorption.
Omega-3's: This is an important nutrient, and one that CAN be consumed with real food, such as flax seeds. However, to get the full benefits, you need to be purchasing whole flaxseeds and grinding them yourself. If that isn't possible for you right now, you can look into Ocean's Alive pure phytoplankton, which is high in essential fatty acids and amino acids; this can be a controversial product to list as a vegan vitamin source, but I suggest you look into it and make the best decision for you.
Zinc: I highly recommend taking zinc on a plant-based diet! It plays a vital role in the human body and is required by more than 300 systems to function properly. Deficiency symptoms include (unhealthy) weight loss, extreme fatigue, white spots under the nails, and more. Since the most common sources are animal-based, this is one of those supplements that's good to have around. You can check it out on Amazon by clicking here. Just be warned that zinc has a STROOONNG taste, so you may have to get creative on ways to take it!
For more on supplements you can add to your smoothies (real food alternatives!), click here.
Conclusion..for now.
I hope this "cheat sheet" has given you some good ideas and a baseline for moving forward on a healthy plant-based diet. Please come back to it periodically, as you may forget some information over time + I may continue to add info in the near future!
CHEAT SHEET QUICK RECAP:
Eat real, whole foods + balance your diet with variety + don't freak (too much) about protein + incorporate fermented foods + stay hydrated + be intentional about supplement choice and choose real food when applicable.
Remember, this isn't about being perfect, but staying the course means that you continue to improve and find what works for you at this point in time. Our bodies are always growing and changing, so what's working now may or may not work in the next month (or even years!). For more about meal planning on a vegan diet, make sure to sign up for my free guide below.
Thank you for taking the time for your health and happiness!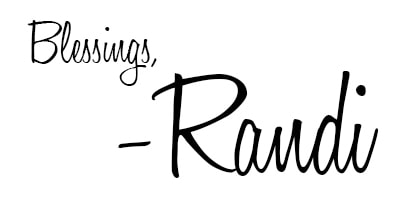 Did I miss something? Share with me in the comments below. Also, if you've found this helpful in any way, please make sure to share this article with fellow vegans!