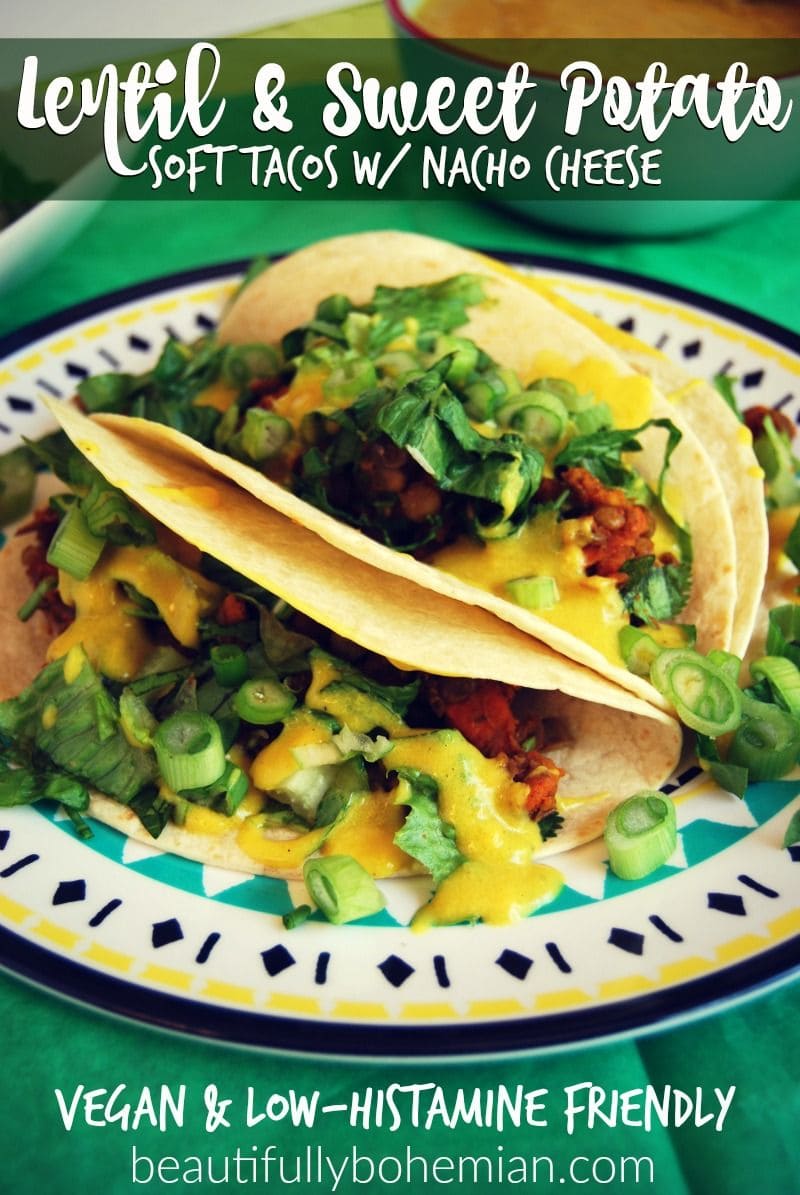 Good vegan Mexican food should NOT be hard to come by…but sadly, it is. I know, I know, I've discussed this before on my blog, but it's worth mentioning again.
I find it odd that every time I venture out to a Mexican (or Tex-Mex) restaurant, that the vegetarian option always comes with sad, limp zucchini and yellow squash. Whoever came up with the idea that zucchini and squash is good in a burrito has clearly never eaten a good vegetarian dish in their life, because if they had, they would not be pulling these guys into the mix!
I mean, zucchini and squash? Is that the best you can do, really???
"¿Podría alguien por favor darme alguna respuesta?" (Please could I have some answers?)
Vegan Mexican cuisine should be STUPID EASY- but for some reason, the Mexi chains I've been to think that squash is the staple of any vegan dinner.
Related: Vegan Taco Soup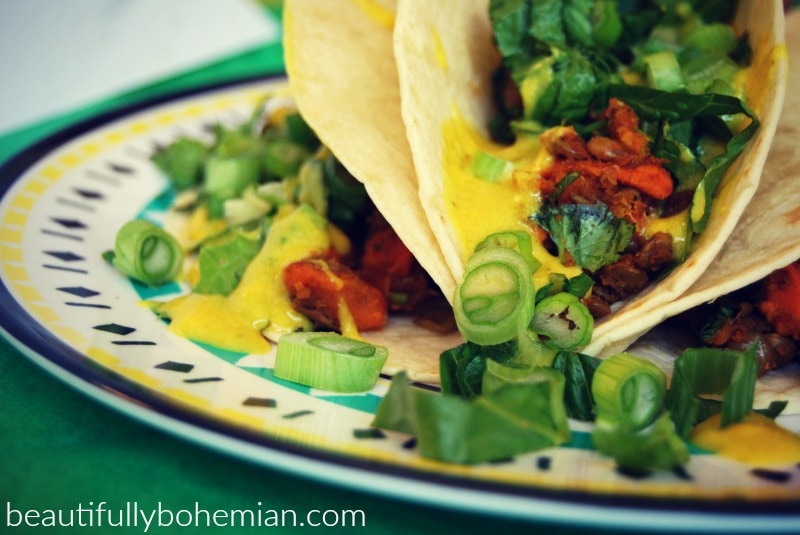 Look, if you are going to do vegetarian or vegan Mexican food, DO IT RIGHT.
Related: Vegan Chipotle Coleslaw (EASY Side Dish!)
Give us another option, for the love of God. Not all of us want drowned veg with a hefty ladle of queso. Some of us just want to enjoy a night out, and we don't want to have to do it with meat or dairy on our plates. Is that too much to ask???
Give me BEANS and RICE and AVOCADO.
Give me MUSHROOMS and QUINOA stuffed in a PEPPER.
And please, don't charge me EXTRA for avocado, when I actually just got LESS on my plate.
But enough of that. *steps off of soapbox*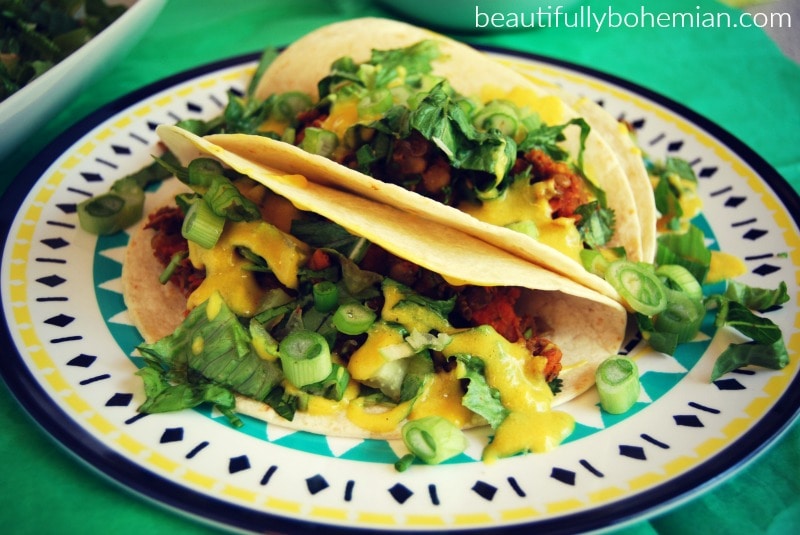 More importantly, "por favor" (please), give me these LENTIL and SWEET POTATO SOFT TACOS, and "date prisa" (hurry up).
These tacos put all those zucchini and squash dishes to shame. They have the perfect blend of spices, marrying the flavors of cumin, coriander, and paprika together in holy matrimony. PLUS, they are healthy to boot. Using freshly cooked lentils is a great way to cut back on canned refried beans, as they cook quickly and require no pre-soaking.
As for the sweet potatoes, they bring you that soft mash you need in any filling, as well as offer a good amount of vitamins, including vitamins A, B-5, and B-6.
If you are rollin' it "low-histamine", these are the perfect tacos for you! However, if you don't think that your system can handle the vegan nacho cheese, you can always switch that out for a nice homemade tomato-less salsa. Simply substitute your tomatoes with roasted red bell peppers, and spice it up with cumin, garlic, and onions.
Related: Garlic & Ginger Baked Asparagus (Low-Histamine Vegan)
Either way, these soft tacos should be on every Mexican menu, listed as combination plate #1 with a side of awesomeness.
LET'S DO THIS!
Lentil & Sweet Potato Soft Tacos with Nacho Cheese ( Low-Histamine Vegan Friendly)
Ingredients:
2 tablespoon unrefined coconut oil
1-2 cloves garlic, minced
1 large sweet potato, skin removed and diced small
1 ½ C pre-cooked lentils (I usually cook mine early in the day)
1 C Not-Chicken Broth (or vegetable broth)
1 teaspoon cumin
1 teaspoon coriander
2 teaspoon paprika
2 tablespoon fresh cilantro, chopped
Black pepper and Himalayan pink salt, to taste
Shredded romaine lettuce
Green onions, green parts sliced thin
8-10 flour tortillas
Directions:
Saute garlic and sweet potato in coconut oil on medium heat for 2 minutes.
Add broth and reduce heat to medium-low. Cover and let cook for about 7-10 minutes, until sweet potatoes are soft.
Meanwhile, prepare Vegan Cheese Sauce.
Add lentils, cumin, coriander, paprika, and stir until combined well. Heat for an additional 5 minutes.
Add cilantro, pink salt, and pepper to taste. Turn off heat.
Fill warmed tortillas with mixture, and top with vegan cheese sauce, shredded lettuce, and green onions.
[yumprint-recipe id='68']
What do you order when you try to get vegan Mexican food? Share in the comments below!