For vegans, avocado is LIFE.
But in my pre-vegan days, I never looked twice at an avocado. I certainly wouldn't have thought about spreading it on a tortilla.
You have to understand that my catalog of Mexican food at the time didn't extend beyond chalupas from Taco Bell. And when you grow up thinking that a talking chihuahua will give you an accurate representation of food, your viewpoint is obviously skewed.
Thankfully, I was turned on to the glory that is homemade avocado quesadillas.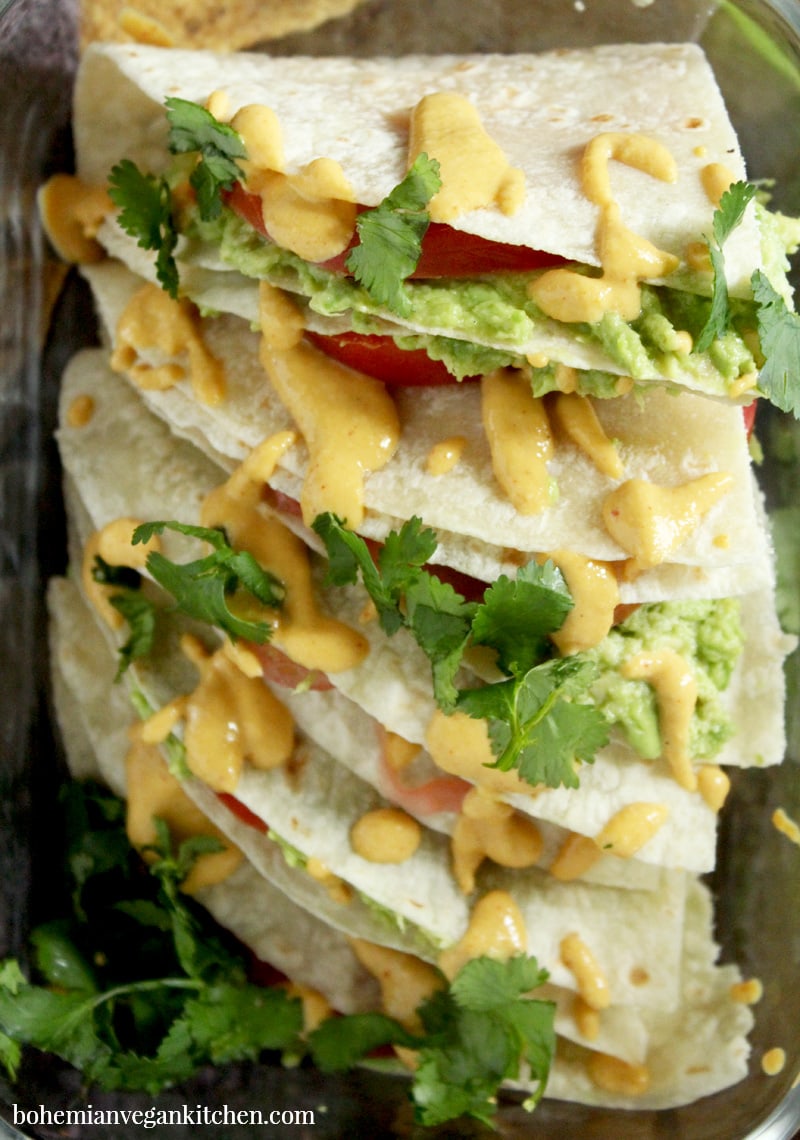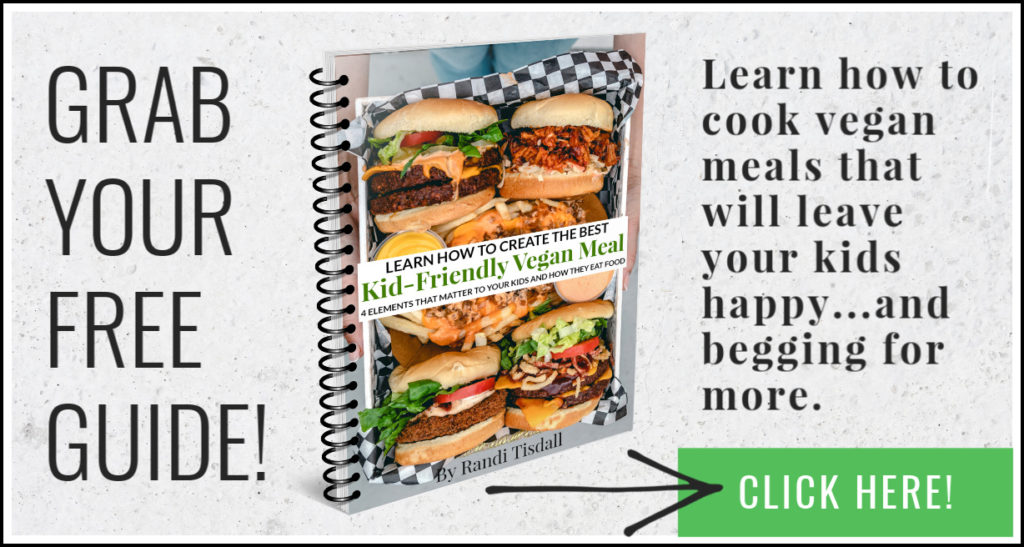 Yo quiero avocado quesadillas please…
From the moment that I tasted that first tortilla, smeared with guacamole and topped with juicy tomatoes and fire jalapeños, I was hooked. My next trip to the store, I loaded up on all the fixin's.
I learned that day that eating healthy doesn't have to be extravagant. I also got a crash course on how to pick out an avocado.
And when you get home only to realize that half your stock has gone brown, you curse the grocery store gods in a fiery rage. Or you just throw them away in defeat, whichever.
Now, I still enjoy the easiness of avocados on tortillas, or as we vegans like to call it: avocado quesadillas. Original, I know.
Avocado quesadillas are the gateway to vegan food
When I started eating avocado quesadillas, I wasn't even vegetarian yet. It never even crossed my mind that I was enjoying a meatless meal.
Which is why I believe that avocado quesadillas are the gateway to easy vegan food.
All you need are tortillas, tomatoes, and good judgement when picking out avocados. Oh, and for the spice enthusiast, you want a jalapeño that pops.
One of the reasons I love avocado quesadillas is because they are easy to pack for on-the-go trips; with the addition of the lime you maintain that green color so you don't end up with a rancid lunch.
And with preparation being a snap, this is the perfect meal to make for your kids lunches too, given that they are avocado enthusiasts.
However, a little cheese always helps, which is why I topped these quesadillas with this deliciously easy nacho cheese sauce.
Truly, avocado quesadillas are the no-brainer decision that will save your day. So what are you waiting for?
Allergy-Info & Substitutions
I hope you enjoy these amazing avocado quesadillas! Make sure to share your creation with me on Instagram by tagging me @bohemian.vegan.kitchen + using the hashtag #bohemianvegankitchen.
Become a VEGAN NINJA in the kitchen.
Want to step up your vegan game? Just pop your email in the space below and I'll send you my complete email series on how to plan and prep vegan meals like a PRO. You'll also receive a FREE meal planning printable as a special thank you download, plus occasional future emails with easy vegan recipes!
Pin It!
This lunch is so easy, it will have you saying "Yo quiero avocado quesadillas" faster than a talking chihuahua! A snap to pull together, plus totally customizable, you can have this lunch ready to go in only a few short minutes. Perfect for weekday lunches or a lazy dinner.
Easy Avocado Quesadillas
Ingredients
1

fresh avocado

½

fresh lime

½

teaspoon

ground cumin powder

1

vine-ripe tomato

fresh jalapeno slices, optional

1-2

flour tortillas

fresh cilantro, chopped
Instructions
In a small bowl, mash avocado with a fork. Squeeze lime juice into bowl (I've always done this by first inserting a fork into the sliced lime, then squeezing the lime while turning it clockwise around fork). Add cumin powder, and pink salt and pepper to your tastes. Next, slice tomatoes.


To assemble, spread avocado mixture onto tortillas (I personally like to warm my tortillas in the oven for a few minutes before assembling). Top with tomato slices and jalapenos (if using), fold over. Slice in half or quarters.


You can also top these with the vegan nacho cheese sauce, which you can find by clicking here. Sprinkle with freshly chopped cilantro, if using. Serve immediately, OR double the recipe and divide these into meal prep containers for to-go lunches.

Tried this recipe? Tell me about it + share!
Comment and let me know how it was! Then follow BVK on Pinterest @bohemianvegankitchen
Share this recipe with a friend by Email
Thank you for taking the time to invest in your health and happiness!