Having an overripe banana on your counter is like having a Christmas present that's slowly going bad.
Because if you use it at just the right time, you can unwrap a plethora of delicious vegan banana recipes while simultaneously feeling like a baking badass. And when you've beat the banana system instead of throwing them in the trash, you've raised your awesome meter to an 11.
And we can ALL use a little boost to our awesome meter right now…am I right?
That's why I'm sharing 20+ AMAZING vegan banana recipes, so you can think outside the banana box (or stand) and bake something that even the Bluth's would be proud of. #theresmoneyinthebananastand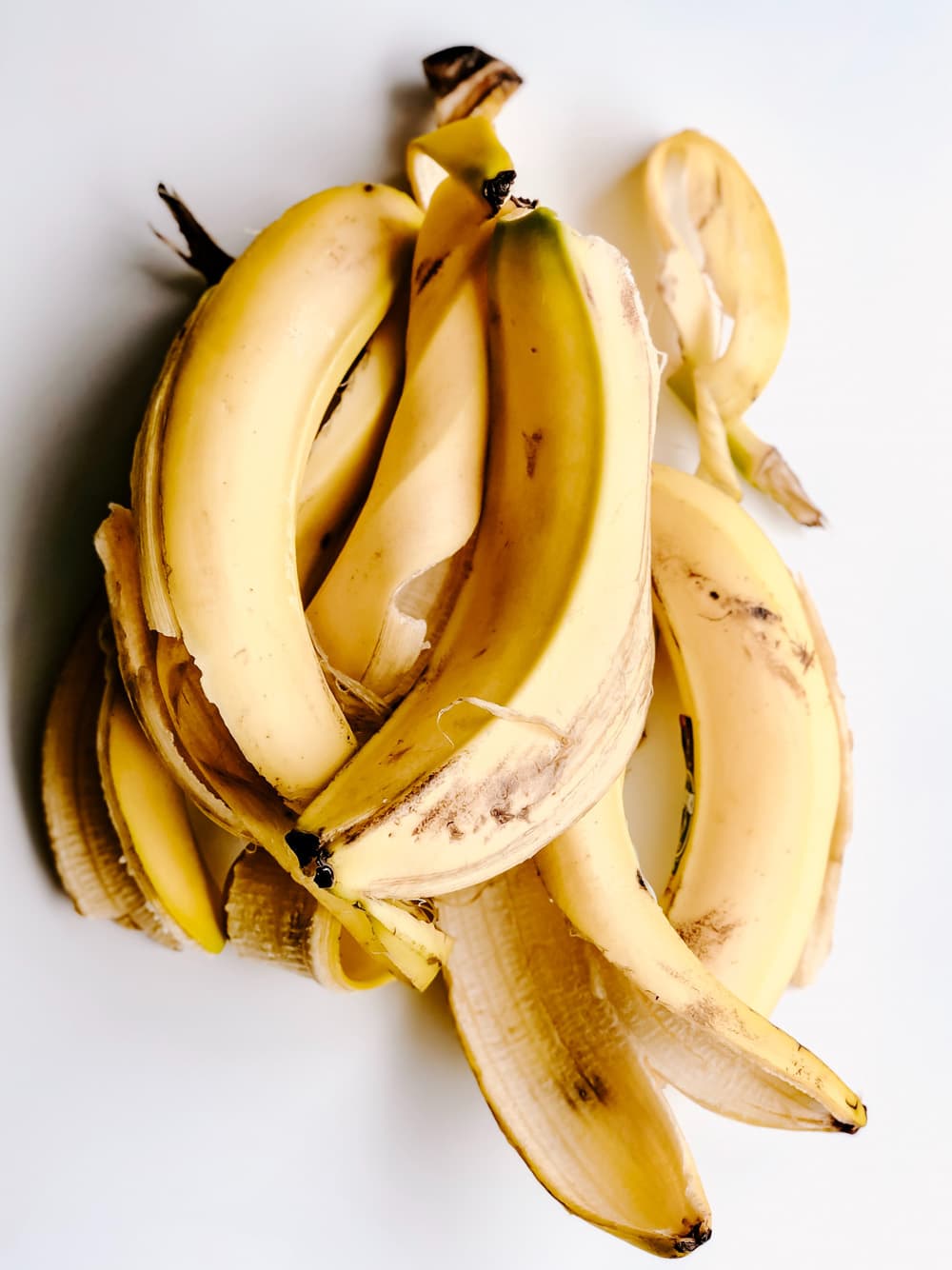 But first, here are some common questions when it comes to baking with bananas:
What can you do with overripe bananas?
Like most people, my go-to recipe has always been banana bread, but did you know that there's actually a bajillion recipes you could be using your overripe bananas for? (And yeah, you can fact check me on that last one, but bajillion is totes a real number.)
Here are just a few foods you can enjoy with overripe bananas:
banana bread, muffins, and cake
banana cookies and bars
banana dairy-free ice cream
banana smoothies
banana pancakes and oatmeal
Perhaps one of my favorite parts about baking with bananas is that it fills the kitchen with that delicious banana aroma. And bonus: using bananas is a natural way to substitute eggs in vegan baking. It's a win win.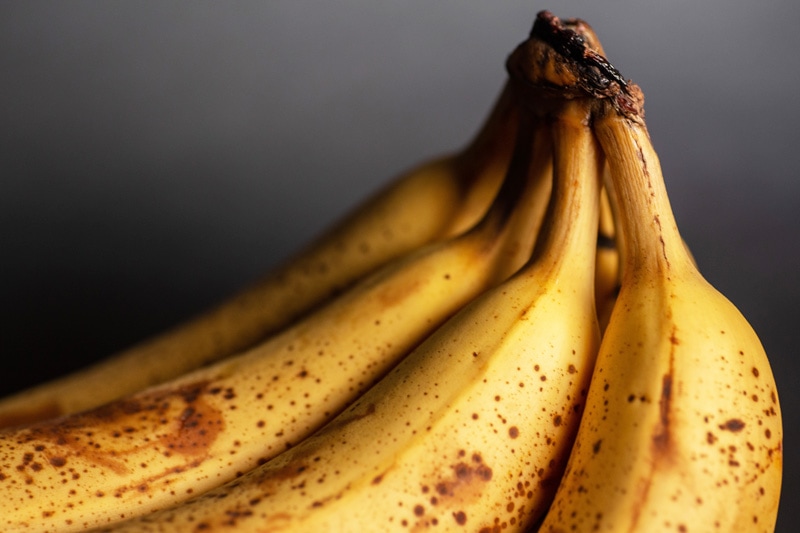 Can you freeze overripe bananas for later use?
Absolutely!
To freeze, simply peel your banana and place in an air-tight freezer bag. Then, an hour before you're ready to bake, remove your banana from the freezer to thaw naturally.
Alternatively, you can go ahead and mash your overripe bananas, and then freeze them. Just make sure to label how many bananas are in each bag (or cup measurement); I recommend one banana per bag to make it easier.
You can also slice bananas and lay them flat on a baking sheet, freeze, and then transfer the frozen slices to a freezer bag. This will prevent them from sticking together. This method is great for banana smoothies, since you can literally pull them straight out of the freezer and use them.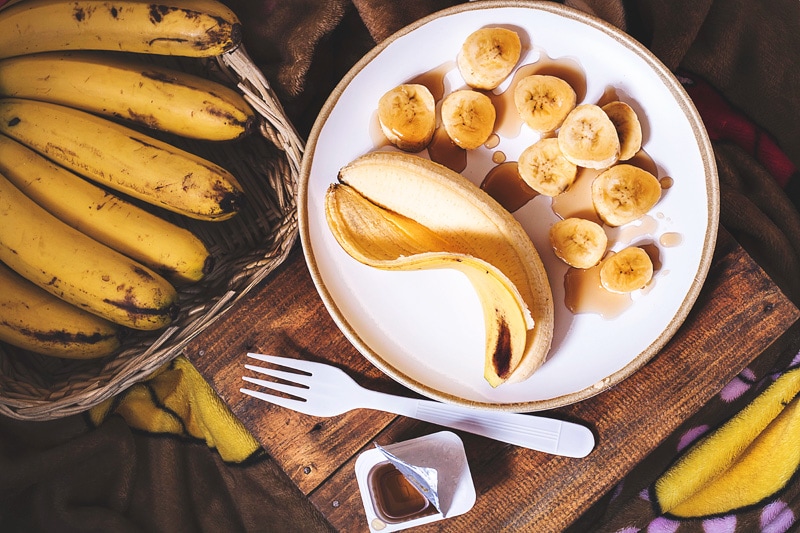 Can you put overripe bananas in the fridge?
If you see your bananas are getting overripe, and you know you can't get to it right away, popping them in the fridge for a day will help slow the process down for sure! Just make sure you get to them before they break down too much!
Can bananas replace eggs, butter, and oil in vegan baking?
YES! Bananas are a vegan's best friend in the kitchen when it comes to baking. Just keep in mind that whatever you use banana in will taste like, well, bananas! Also, adding banana may increase baking time, especially in cakes.
To substitute eggs, use 1:1 ratio (one ripe banana in place of one egg).
To substitute butter, use 1:1 ratio (replace in equal amounts).
To substitute oil, use ¾ C mashed banana for 1 cup of oil.
20+ amazing vegan banana recipes to use up your extra bananas
So what are you waiting for? Here are 20 amazing vegan banana recipes to monkey around with…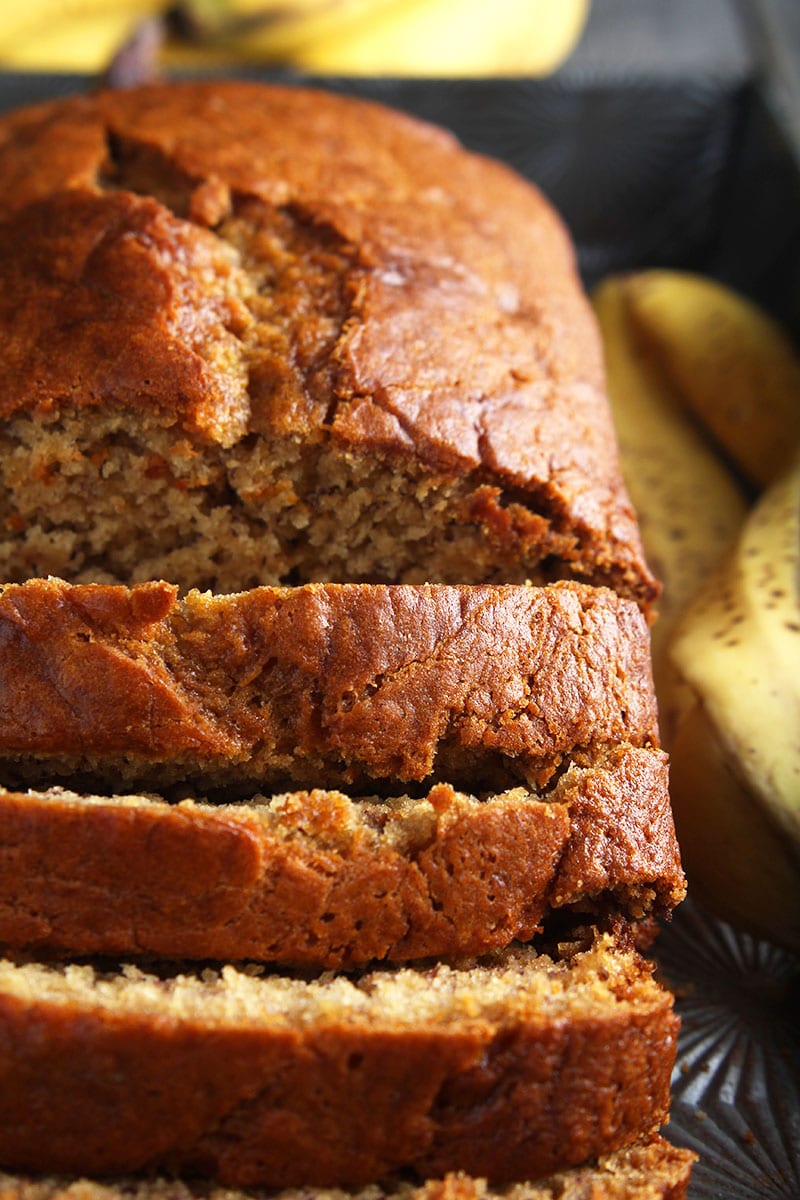 Classic Dairy Free Banana Bread Recipe by Bohemian Vegan Kitchen
This dairy free banana bread recipe is straight forward, easy to make, requires only 8 main ingredients, and is delicious to eat. I've served it many times at gatherings and it's always gone in .5 seconds.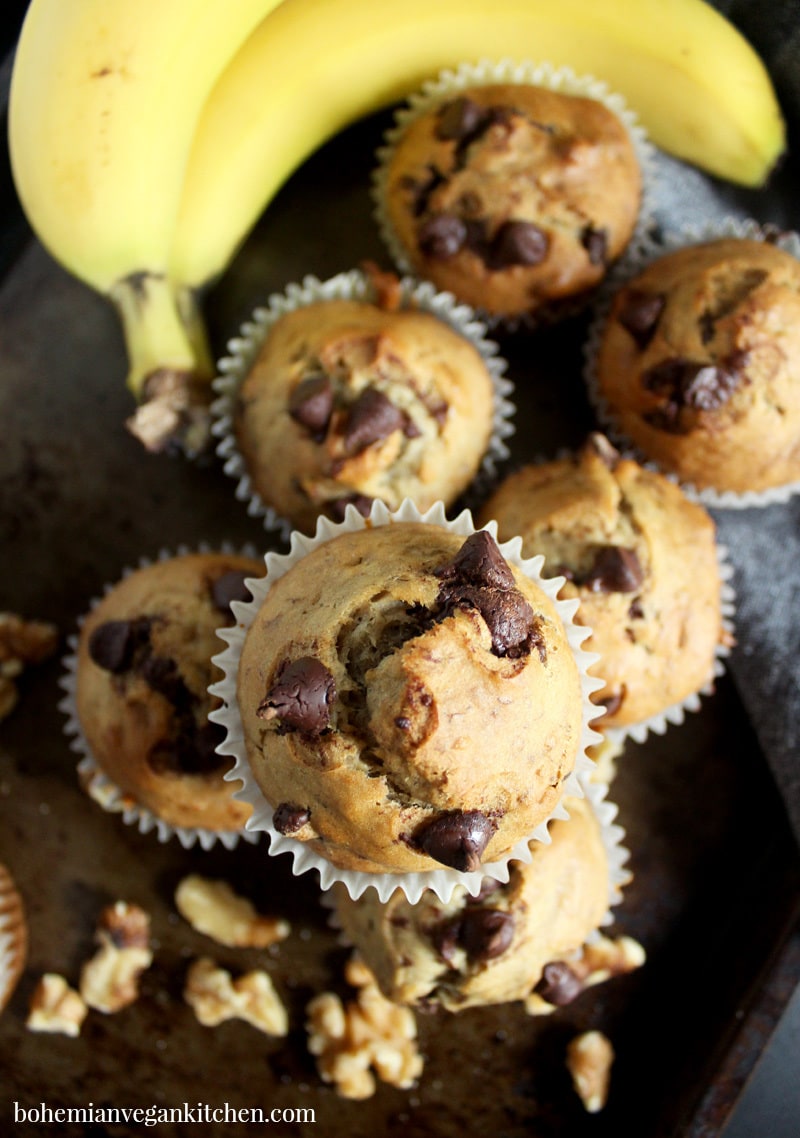 Vegan Banana Chocolate Chip Muffins by Bohemian Vegan Kitchen
If you're a fan of Ben & Jerry's Chunky Monkey ice cream, you'll love these vegan banana chocolate chip muffins! Banana muffins are one of the best baked goods to make vegan, since bananas are a natural egg substitute + make these muffins moist and fluffy! Perfect for a quick breakfast or on-the-go snack!
Chocolate Tahini Banana Bread by Resplendent Kitchen
This vegan chocolate tahini banana bread comes together quickly and is easy to make. Decadent, satisfying, and topped with chocolate chips, it is perfect anytime, whether you want it for breakfast, a snack, or dessert!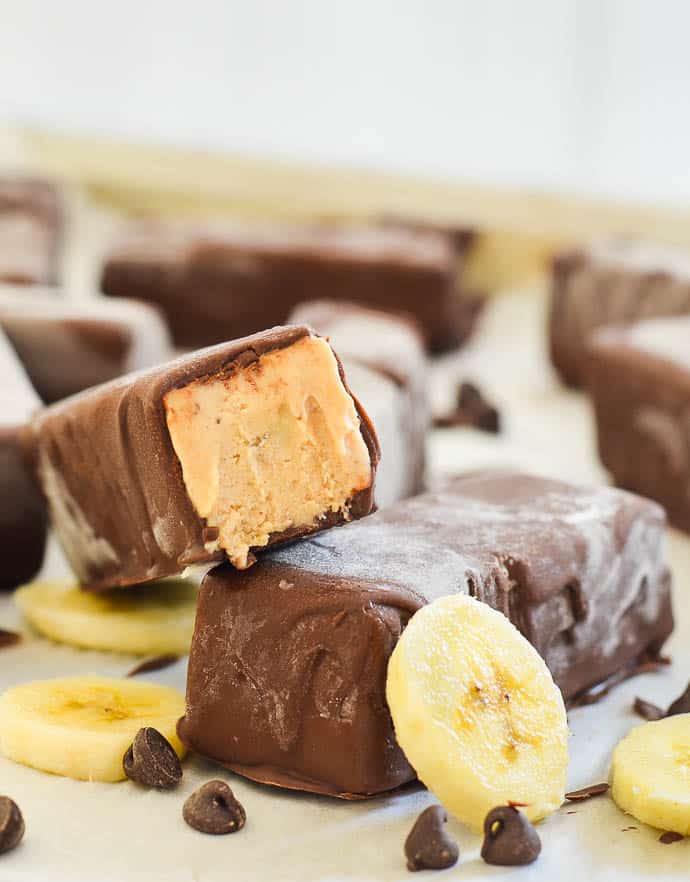 Easy Banana Peanut Butter Ice Cream Bars by A Virtual Vegan
You are going to love these Super Easy Banana Peanut Butter Ice Cream Bars! They are ridiculously easy to make & only have 5 ingredients (plus salt)!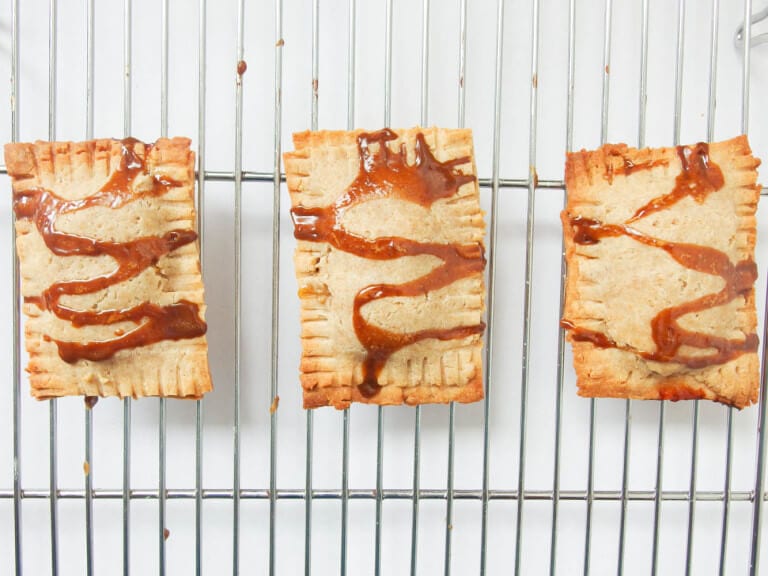 Vegan Banana Fosters Pop Tarts by Yup, It's Vegan
These vegan banana pop tarts are infused with flavors inspired by the classic dessert, bananas foster. Banana hazelnut filling and a rum glaze make for a great pastry. Plus, this shortcut crust doesn't require any fancy techniques.
Banana Bread Donuts by Vegan Dollhouse
If you love donuts, and you love banana bread, you have to try these babies!
Creamy Caramelized Banana Oatmeal by Eat With Clarity
This caramelized banana oatmeal is creamy, delicious, and only takes about 15 minutes to make. Just the thought of this is enough to get me out of bed in the morning! It's vegan, gluten free, refined sugar free and will be sure to impress your kids, spouse, friends and anyone and everyone.
Dairy-Free Banana Ice Cream by That Girl Cooks Healthy
Work your magic this summer with this one ingredient vegan ice cream. Whip up a batch in less than 5 minutes using only frozen bananas. It's that simple! no churn or no fancy gadgets required (unless a food processor counts).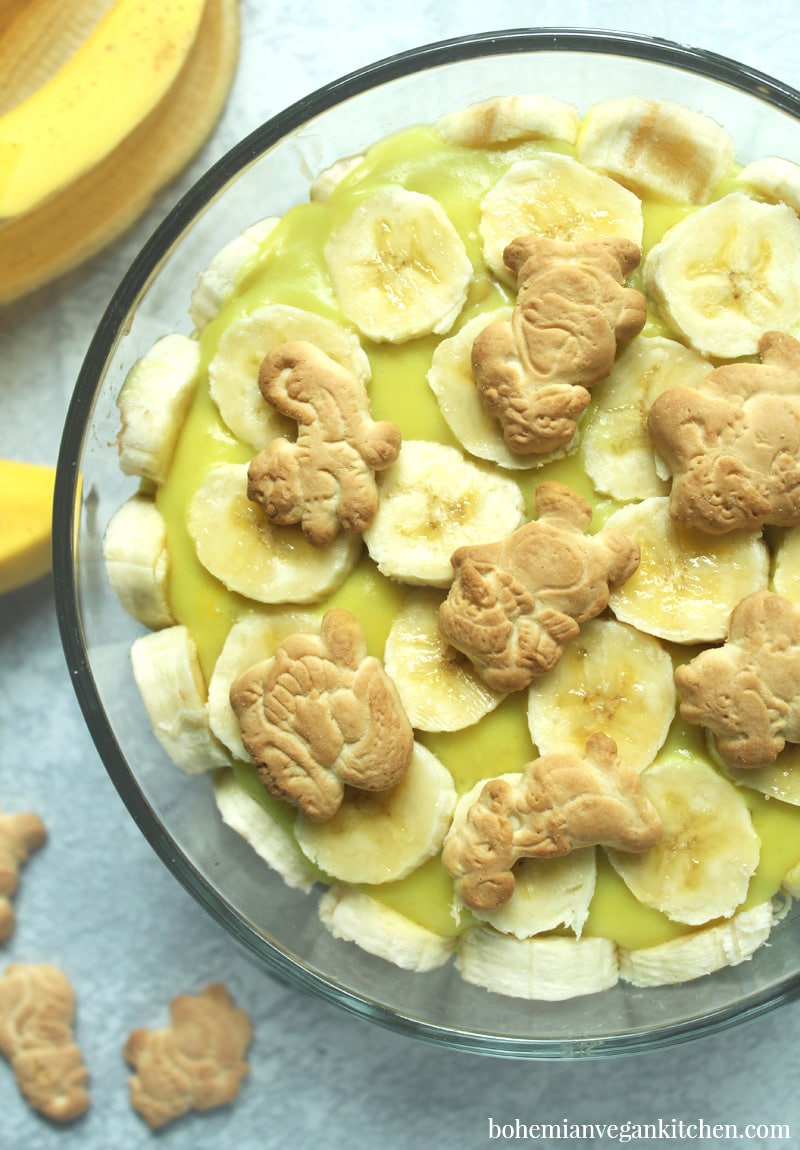 Vegan Banana Pudding by Bohemian Vegan Kitchen
Dairy-free banana pudding is simple to pull together, but this version utilizes the natural sweetness of bananas and maple syrup as a healthy alternative to processed sugars, plus contains NO artificial coloring like traditional boxed banana pudding. Make it gluten-free (and 100% cruelty-free!) by using gluten-free + vegan animal crackers instead of traditional vanilla wafers.
Peanut Butter Banana Popsicles by From My Bowl
These Peanut Butter Banana Popsicles are a sweet & refreshing treat! Made with only 4 healthy ingredients, they'll keep you cool without weighing you down.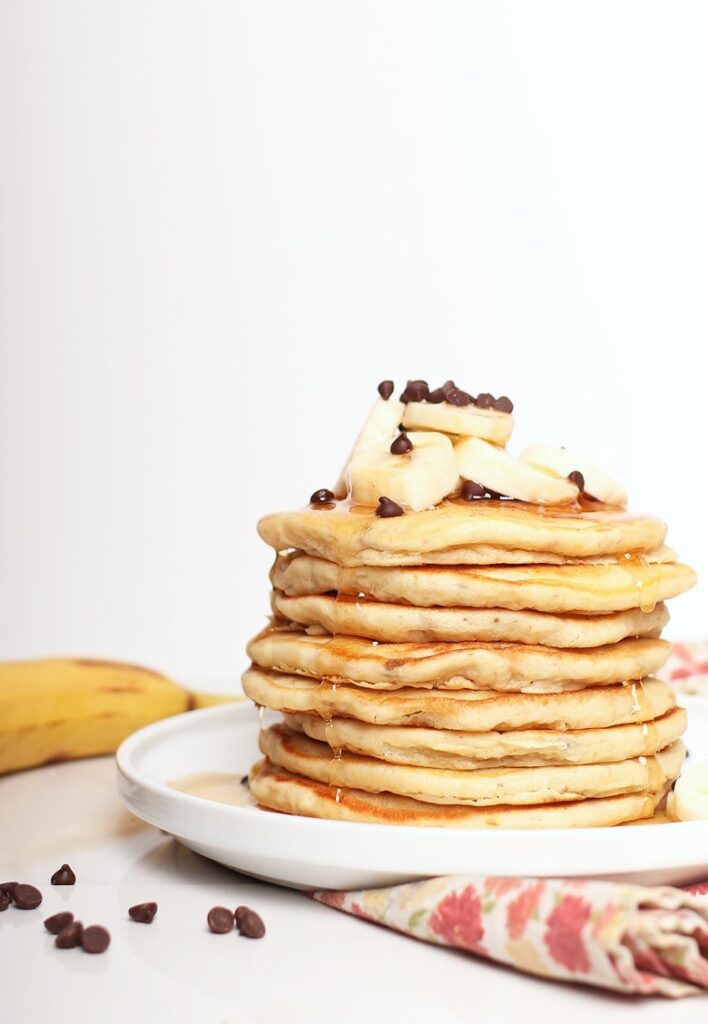 Vegan Banana Pancakes by My Darling Vegan
Wake up to these easy Vegan Banana Pancakes. Light, fluffy, and slightly sweetened with maple syrup, this is a breakfast worth getting out of bed for. Ready in 10 minutes.
Banana Oatmeal Raisin Cookies by Profusion Curry
Banana Oatmeal Raisin Cookies are jam-packed with nutritious ingredients and are decadent and healthy ! They're easy to make, vegan and Gluten Free. These egg-less cookies are free of dairy, soy and other hard to pronounce ingredients so you can enjoy them guilt free!!
Almond Joy and Banana Oatmeal by VNutrition
This Almond Joy Oatmeal is healthy take on Almond Joy candy and makes a delicious breakfast.
Healthy Vegan Banana Split by Running On Real Food
A healthy vegan banana split that's easy to whip up in minutes and loved by kids and adults alike.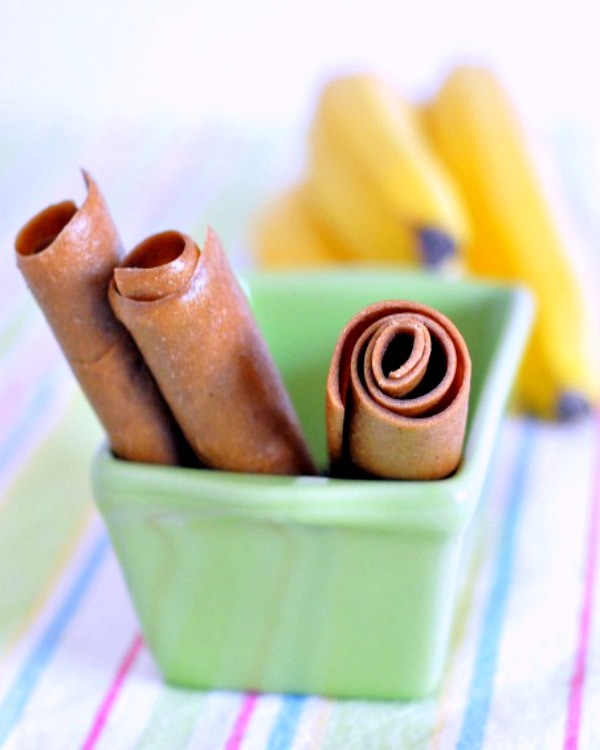 Peanut Butter Banana Fruit Roll by Spabettie
Peanut Butter Banana Fruit Roll – a unique spin on everyone's favorite snack, the classic fruit rollup! quick, easy, and super tasty!
Banana Nut 'Bread' 8 Grain Hot Cereal by Bad to the Bowl
Gluten free 8 Grain Banana Nut 'Bread' Hot Cereal is a healthy breakfast to start the day!
5 Minute Creamy Cardamom Banana Milk by Veeg
Gluten-free, dairy-free and refined oil-free, refined sugar-free 5 Minute Creamy Cardamom Banana Milk will get your mind racing with wonderful ways to use this delicious beverage.
Vegan Banana Blender Pancakes by Short Girl Tall Order
There is seriously nothing better than waking up on a weekend morning, whipping up delicious homemade pancake batter, and serving warm pancakes topped with loads of maple syrup.
Banana French Toast by Healthy Happy Life
Fluffy and banana-cinnamon flavored. This easy vegan French Toast can be made in minutes!
Vegan Almond Banana Milk by Veggies Don't Bite
A quick and easy way to give your kids a powerhouse boost! This vegan almond banana milk is full of healthy ingredients and ready in only 5 minutes!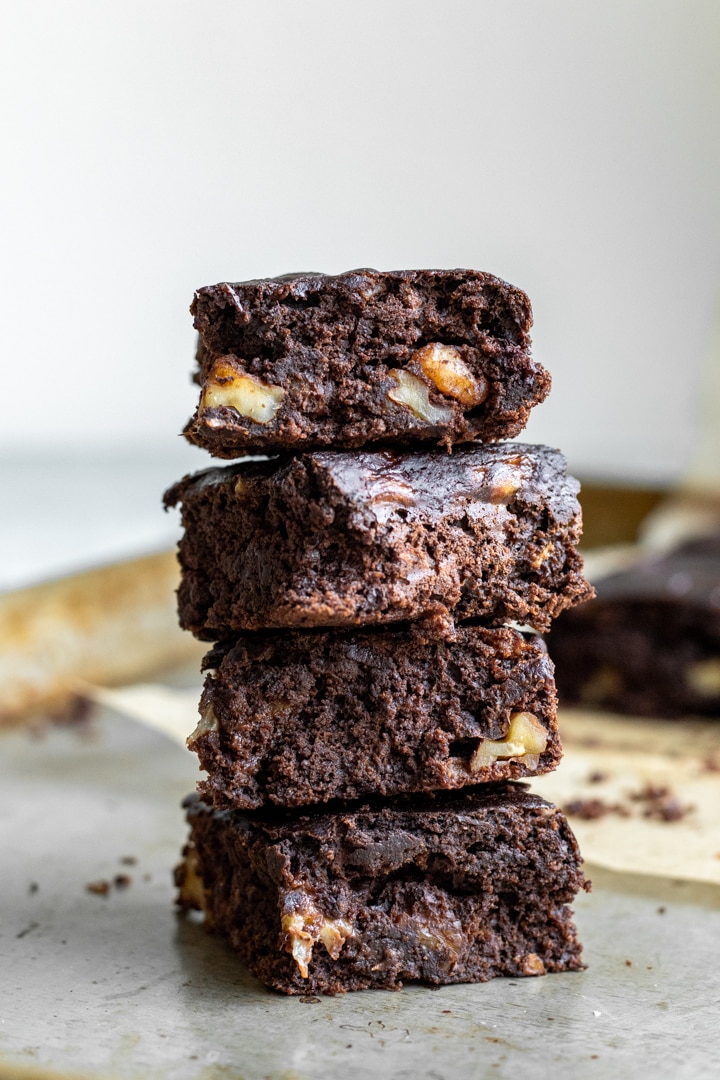 Oil-Free Vegan Banana Brownies by My Quiet Kitchen
Oil-Free Vegan Banana Brownies have a cake-like texture, with hints of banana bread, crunchy walnuts and rich chocolate flavor! Best of all, they're a sweet treat you can feel 100% great about. These healthy vegan brownies are refined sugar-free, WFPB (whole-food, plant-based), and gluten-free!
Pin It!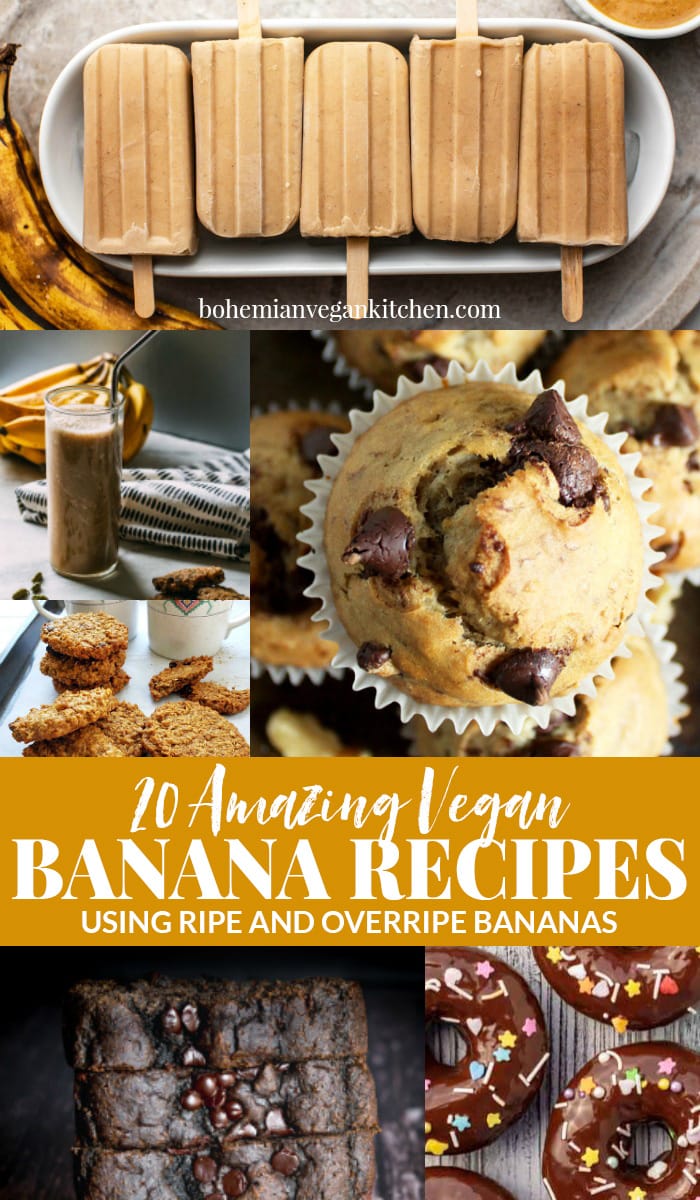 Thank you for taking the time to invest in your health and happiness!