When I was growing up, the hardest part about making cranberry sauce was battling the can opener.
Once I got it to crank its way around the top (creating a jagged weapon that could surely kill a man), I'd flip the tin over and watch that perfect red cylinder slowly fart its way out and *kerplop* into a serving bowl. Where it would then sit, sadly, on the table until someone sliced it out of obligation.
You guys, this is totally an injustice to the cranberry. Because good cranberries are just as important to Thanksgiving as they are to cosmopolitans and alternative 90's music.
The secret to delicious cranberry sauce that everyone can enjoy
While there's a time and place for the canned variety, cranberries do not have to be an afterthought at your Thanksgiving table.
In fact, it's probably the only treat that gets to snuggle up with the first course on your dinner plate, no questions asked.
One of the reasons I love this cranberry sauce (other than being DELICIOUS), is because it's 100% vegan + allergy-friendly (that's gluten-free, nut-free, low-histamine, and nightshade-free). So if you have guests with allergies, they will be relieved to know that you took the time to create something that everyone can enjoy.
But the ultimate secret to delicious vegan cranberry sauce is to use full fat coconut milk, which makes your cranberries creamy and fluffy, while creating the perfect balance of sweet and tart.
How to make creamy vegan cranberry sauce for Thanksgiving
On a day that's all about the gratitude, whipping up a batch of this is certainly something to be thankful for, taking only 15 min to make. The only equipment you'll need is your stove top and a food processor OR high powered blender.
No can opener required!
First, you need to grab a medium sauce pot. Add your cranberries and the apple juice, and bring to a low boil. Cover with a lid. You'll start to see (and even hear) the cranberries start to pop open; once most have popped, you can then remove your pan from the heat.
Next, you'll want to transfer your mixture + the sugar + half of the coconut milk to a food processor OR a blender. Just make sure your blender can ACTUALLY blend well, because you'll want this to have a smooth consistency. Once you have it blended, return your mixture to the sauce pot and bring to a low simmer.
Meanwhile, mix the remaining coconut milk with the cornstarch. I like to do this right in the can, because it's one less dish I have to clean!
When your sauce is nice and hot, pour that cornstarch mixture right in and start whisking continuously, until it thickens up like a nice pudding. This is also when you'll want to add your vanilla too. When your sauce starts to thicken and swell, you can remove it from the heat. Pour directly into a medium glass bowl and cover with plastic wrap, making sure the wrap touches the pudding (to prevent that layer of film).
After that, you can pop it in the fridge to chill for up to 4 hours (or overnight), while you rock the rest of your Thanksgiving like a profesh.
When it's time to serve, divide your sauce into bowls (or cute mason jars if that's your thang), and spoon a dallop of dairy-free whipped cream on top. The result is a moan-worthy dish that will have you reaching for seconds.
Allergy-Info & Substitutions
This cranberry sauce is 100% vegan, meaning it is dairy-free, egg-free, and gelatin-free. It is also naturally gluten-free, nut-free, soy-free, low-histamine, and nightshade-free.
For those on a low-histamine diet: some folks are hyper sensitive to the alcohol in vanilla extract. If you have reaction to extract, please omit completely OR use vanilla powder. Also, if you are sensitive to cornstarch, you can always try to swap it out for arrowroot powder or another thickener of your choice. Please keep in mind though that this may change the texture!
While this sauce depends on full fat coconut milk to make it creamy, you can use any other plant-based milk of your choice. Just keep in mind that it may change the texture a bit. Likewise, if you don't want to use coconut whipped topping, you can always trade it out for another dairy-free whipped topping of your choice.
For a stronger tart taste, replace the apple juice with orange juice.
Want another cranberry recipe for the holidays? Check out my BBQ & Cranberry Bean Balls by clicking here.
Need another vegan Thanksgiving dessert that's allergy-friendly? Get the recipe for my Quick No-Bake Vegan Pumpkin Pie by clicking here.
I hope you get a chance to make this delicious cranberry sauce! If you do, make sure to tag me on Instagram @bohemian.vegan.kitchen, as well as your photo with #bohemianvegankitchen, so I can see your sweet creation!
Become a VEGAN NINJA in the kitchen.
Want to step up your vegan game? Just pop your email in the space below and I'll send you my complete email series on how to plan and prep vegan meals like a PRO. You'll also receive a FREE meal planning printable as a special thank you download, plus occasional future emails with easy vegan recipes!
Make your Thanksgiving complete with this easy vegan cranberry sauce that takes only 15 minutes active prep time! Using fresh cranberries + delicious coconut whip, this sauce has the perfect balance of sweet and tart. A win-win recipe that's certain to win over any guest (or vegan skeptic).

The Most Delicious Vegan Cranberry Sauce Ever
Instructions
Rinse cranberries thoroughly. In a medium sauce pot, bring apple juice and cranberries to a low boil; cover with a lid. Continue to cook until you see most of the cranberries "pop" (broken open). Remove from heat.


Pour cranberries in a food processor (or high powered blender) with the sugar and half of the coconut milk. Run until smooth; transfer mixture back to sauce pot and bring to a low simmer.


Mix the cornstarch with the remaining coconut milk and slowly stir into the cranberries. Add the vanilla (if using), and continue to cook, stirring continuously. When the sauce starts to thicken and swell (like a pudding), remove from heat.


Pour into a medium bowl and cover with plastic wrap, making sure that it touches the cranberries (to prevent a layer of film). Refrigerate at least 4 hours or overnight.


To serve: divide into serving cups or small bowls, top with dairy-free whipped cream. You can also alternate layers of cranberry sauce with whipped cream, if desired (pictured).

Tried this recipe? Tell me about it + share!
Comment and let me know how it was! Then follow BVK on Pinterest @bohemianvegankitchen
Share this recipe with a friend by Email
Pin It!
Thank you for taking the time to invest in your health and happiness!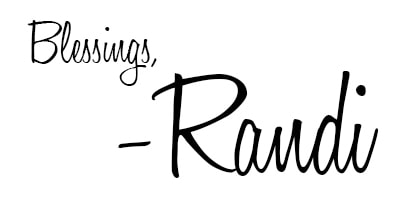 P.S. Enjoy one of my favorite songs from the Cranberries and remember the lovely Dolores O'Riordan…