Most people can't imagine baking without eggs, and I admit I used to be one of them. But did you know there's actually multiple ways you can replace eggs? And BONUS: you may already have these in your kitchen!
Below, I've listed my favorite ways to substitute eggs in baking, which helps make all my desserts and confections 100% vegan. When you're done sifting through this list, be sure to test out eggless baking with these delicious vegan chocolate chip cookies, banana muffins, and vegan brownies.
Jump to:
Did your Grandma bake without eggs?
First off, baking without eggs is not new. Throughout history (like during the Great Depression), people understood that there were going to be times when you couldn't rely on animal products. Hell, you couldn't rely on any food when you think about it!
So folks got creative in times of scarcity– baking without eggs, milk, butter, and even sugar were all normal parts of life. Ask your great-grandma, and I bet she'll tell you about some wicked cakes and concoctions from her day.
Nowadays, we're so used to driving to the store or ordering online that we get stumped when we have to do without. However, not only do we have OPTIONS when it comes to eggless baking, but we can ensure that it tastes delicious (because let's be honest, some of those Depression cakes sound, well, depressingly flavorless).
Frequently Asked Questions
What do eggs do in baking anyway?
Good question! You know, many of us that came from baking with eggs have never really stopped to think about WHY we use eggs in the first place!

Eggs can be used as a binder and help the baked good rise, as well as provide moisture. This is one of the reasons why it can be so tricky to substitute eggs, because you have to know what the purpose of the egg is in the recipe you're following. Luckily though, there are plenty of easy substitutions that will work just as well (and sometimes better) than eggs.
What if I need to replace more than one egg?
After looking at the list below, you'll see how easy it is to substitute eggs in baking. But what if you need to replace 2 or 3 eggs? First, I encourage you to think about what kind of baked good you are making + check out the recommendations under each listing below for when to use them. For example, if you want to make an airy, fluffy birthday cake, you probably don't want to use peanut butter, since that will make your cake denser.

Secondly, if you are substituting more than 2 eggs, I recommend using a couple different methods. Depending on the recipe, you can sometimes get away with replacing 2 eggs with one type of replacer (such as applesauce in pancakes). But for 3+ eggs, this can totally change the cook times and texture of your baked good. That's why I'll sometimes use a couple ways, like using applesauce (1 egg) + 4 teaspoons of baking powder, oil, and water (2 eggs). It really just depends on what you're baking. And like most things, you won't really know until you try!
How do I decide which replacement to use?
As stated above, you really want to take into consideration the TYPE of baked good you are making. If you're baking chocolate cupcakes, I probably wouldn't use bananas because it will add a strong banana flavor (plus take longer to bake). When it doubt, go for something like the baking soda or baking powder method, which will do the trick without changing the taste.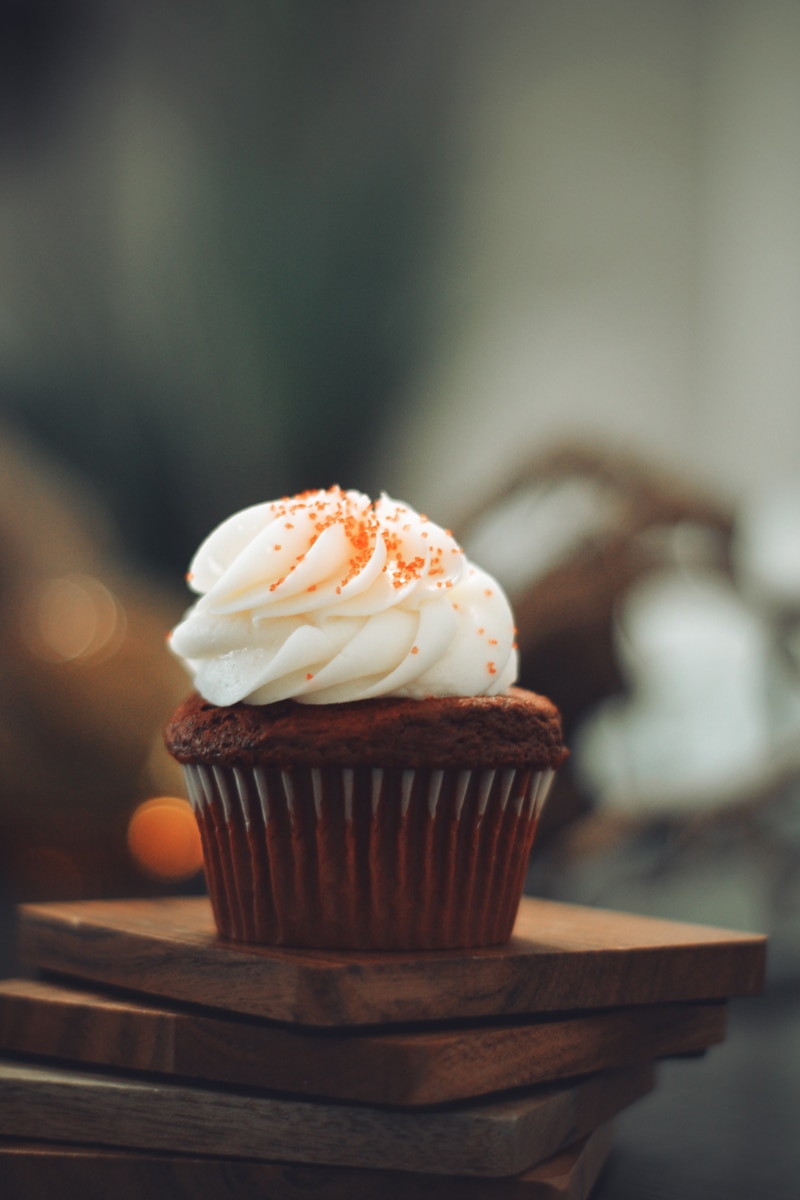 8 ways to substitute eggs in baking + how to use them
So you want to substitute eggs in baking? Check out the following 8 natural ways to replace eggs without the stress. And be sure to check out details for when to use each replacement method, and the recommended recipes.
Ground Flaxseed and Water
Substitution ratio: 1 tablespoon ground flax seed + 3 tablespoons water, soaked in a bowl for 10 minutes = 1 egg
Why it works: This was my first experience with substituting eggs in baking, and I've used this method for years. When soaked in water, ground flaxseed thickens and becomes gelatinous, acting as a binder and emulsifier (much like eggs) in baking. It also provides an added health kick, making it a good choice for some baked goods. Keep in mind though that if you don't want to see flaxseed in your finished product (like in cookies), you may want to try another substitution.
When to use it: muffins, quick breads, cookies
Unsweetened Applesauce
Substitution ratio: ¼ cup applesauce = 1 egg
Why it works: I love using unsweetened applesauce in baking because it can replace eggs as well as oil, but how? The secret to why applesauce works is due to it's pectin. Pectin is a type of starch, and it's what makes jams and jellies gel (hence the name jelly). When you use applesauce, it naturally binds/gels the ingredients together, just like eggs do. The only thing to keep in mind is to NOT substitute more than 2 eggs with applesauce. It will change the structure of your baked good and make it impossible to cook all the way through (trust me, I know!).
When to use it: muffins, cupcakes, quick breads, pancakes
Try it: Vanilla allergy-friendly cupcakes
Mashed Bananas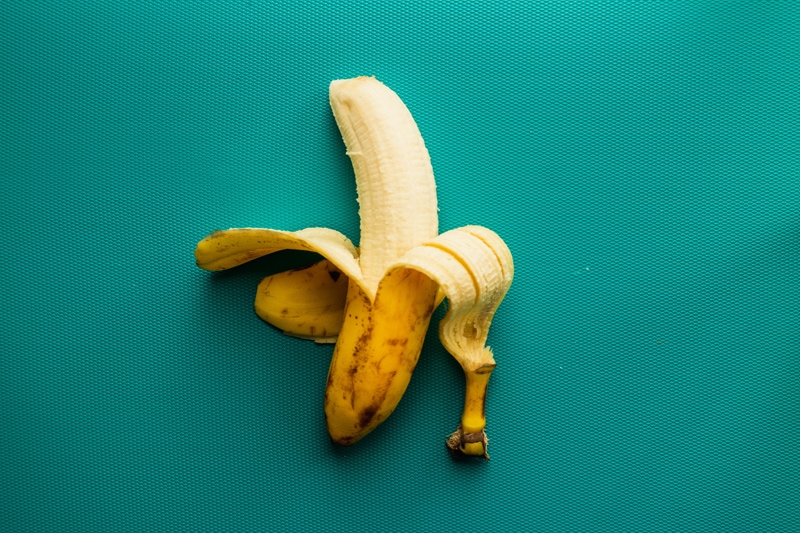 Substitution ratio: ¼ cup mashed banana = 1 egg
Why it works: A ripe mashed banana provides just the right amount of moisture and is thick enough to bind ingredients, making it a good choice for egg replacer. Just keep in mind that ripe bananas will add more sweetness to your baked good and can tack on extra bake time. Your finished product will also taste like, um, bananas, which depending on what you're going for can be good or bad.
When to use it: quick breads, muffins, pancakes
Try it: Vegan banana nut chocolate chip muffins
Carbonated Water
Substitution ratio: ¼ cup carbonated water = 1 large egg
Why it works: If you need a substitute for something light and fluffy, carbonated water is the perfect choice, since the carbonation naturally helps baked goods rise in the oven. What's more is that it's a neutral flavor, so you don't have to worry about it overpowering your dessert. And yes, carbonated water, sparkling water, and seltzer are all the same thing.
When to use it: cakes, quick breads, brownies
Nut Butter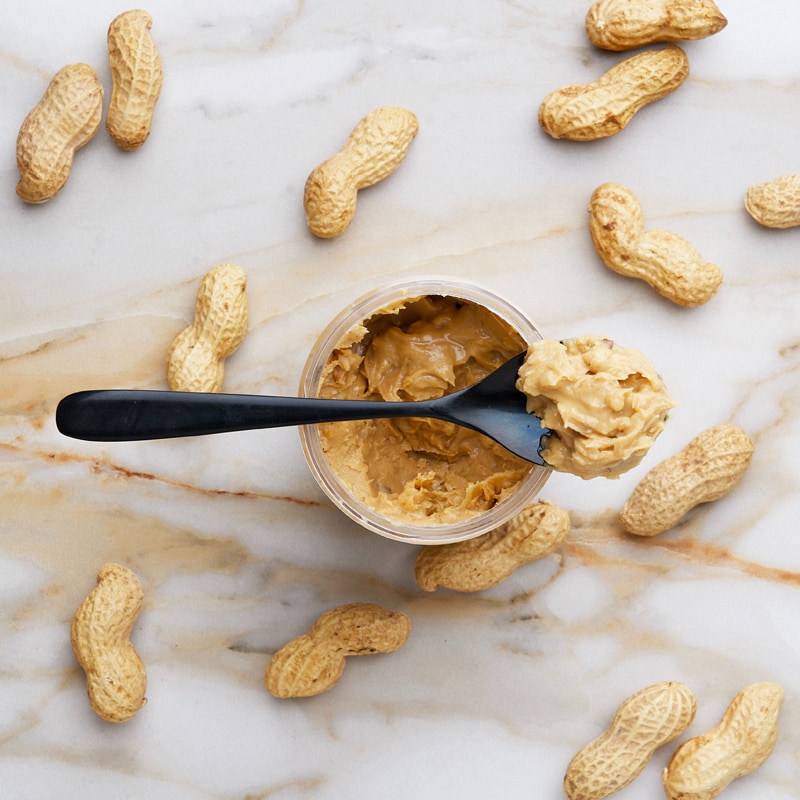 Substitution ratio: 3 tablespoons nut butter = 1 egg
Why it works: Nut butters, such as peanut, almond, or cashew butter are full of fats, just like eggs. So naturally, they make a perfect binder and egg replacer. Just remember that using nut butters will add a strong flavor, so depending on what you're baking, it may overpower the other flavors/ingredients. Also, be sure to use creamy nut butter, since crunchy can affect it's ability to bind and change the texture of the finished product.
When to use it: quick breads, muffins, pancakes
Try it: The best gluten-free vegan banana bread
Baking Powder + Water + Oil
Substitution ratio: 2 tablespoons water + 2 teaspoons baking powder + 1 teaspoon oil = 1 egg.
Why it works: This is my absolute favorite way to substitute eggs because it does not add a strong flavor and works beautifully! Baking powder is a no-brainer when it comes to egg replacers because when heated, baking powder releases carbon dioxide bubbles. The result is a fluffy, delicious baked good that no one will even know is egg-free. #takethathaters
When to use it: cookies, brownies, cakes, quick breads, pancakes
Try it: The best vegan chocolate chip cookies
Baking Soda + Vinegar or Lemon Juice
Substitution ratio: 1 teaspoon baking soda + 1 teaspoon vinegar OR lemon juice = 1 egg
Why it works: You know, I've never been strong at science, but in this case science makes total sense. Because when you combine a base (baking soda) with an acid (vinegar or lemon juice), you get a chemical reaction that causes baked goods to rise (yup, not just reserved for volcano science fair projects). I typically will use apple cider vinegar OR lemon juice as my acid, and it always creates airy confections that turns non-believers into egg-free disciples.
When to use it: cakes, brownies, quick breads
Try it: Allergen free chocolate birthday cake
Canned Pumpkin
Substitution ratio: ¼ cup canned pumpkin = 1 egg
Why it works: If you need eggs for added moisture in your recipe, canned pumpkin is a perfect choice that's not just limited to the holidays. I find that it works similar to applesauce in baking, plus adds plenty of vitamins + good fats for a healthy kick. Just keep in mind that using canned pumpkin will make your baked goods dense, so you want to make sure to use a leavening agent to help it rise.
When to use it: muffins, quick breads, pancakes
Try it: Quick vegan pumpkin brownies
In eggless baking conclusion…
There are many choices when it comes to substituting eggs in baking, and you don't have to sacrifice taste or the structure of the dish.
Remember to think about what your finished product should feel like (taste, texture) before choosing your own egg-less adventure.
Try multiple options over time to experiment with what you like best.
Bring on the recipes!