I've thrown a lot of vegan birthday parties over the past decade. Like, A LOT LOT.
And before you think that the party was full of other vegans, think again: all of my guests (other than my husband and kids) have always been non-vegans– so the pressure is on. After all, it's my party and I'll "serve vegan" if I want to!
But that means that all of my food has to wow skeptics, taste delicious, and fit the birthday party vibe. Luckily, I always manage to pull off an amazing spread of vegan party food that everyone raves about.
Below, you'll find some common questions I get on throwing vegan birthday parties, plus an entire menu packed full of vegan recipes for the perfect party bash guests won't forget.
Jump to:
What do vegans eat for their birthday, anyway?
For those that have never been to a vegan party, the question of "what can vegans eat anyway?" is totally understandable. But before you think you can just grab a veggie tray and call it quits, I encourage you to check out all the fun and easy recipes included in this post (don't worry, I've also listed some grab-and-go items below).
After all, when you are inviting guests into your home, you want to be sure they have a good time and feel welcomed. And serving good food is part of that.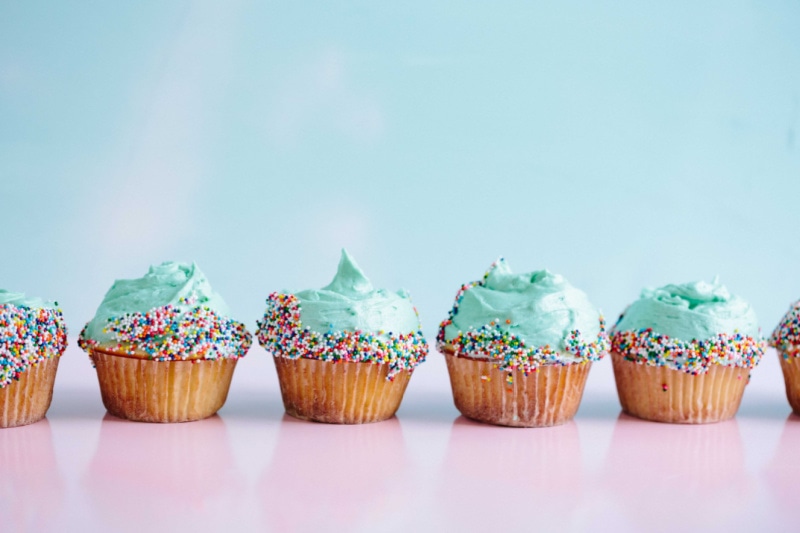 There are many delicious, fun recipes included in this post below. But here are a few more ideas for vegan party food:
Dips, such as salsa, guacamole, and hummus. Serve with crackers or freshly cut vegetables (not the sad veggie tray packed full of dried carrot sticks and useless ranch)
Potato chips. Kettle Brand makes a lot of delicious flavored chips that are also naturally vegan, such as Dill Pickle, Backyard BBQ, and Pepperoncini.
Fresh fruit. Cut up watermelon and pineapple, or serve strawberries and blueberries.
Imitation meat, such as Beyond burgers and/or brats, Lightlife hot dogs, and Morningstar chicken nuggets. There are a lot of vegan imitation meats on the market, which can make your birthday party easier for vegans and non-vegans. Just be sure to cook the imitation meat separately (if you're also cooking real meat). For a complete run-down on vegan meats, check out this guide.
Fries or tater tots. Pop these in the air fryer for an easy + fast appetizer.
Salads. Try a delicious pasta salad or a classic garden salad on the side.
Cake and desserts. The one thing you need at any birthday party for a vegan? CAKE. Don't assume that vegans (or those avoiding dairy and/or eggs) don't want treats at a birthday party– most likely they do but don't want to be a bother.
The main thing to remember, especially when serving both vegans and non-vegans, is to have a healthy balance for guests. If you have an amazing spread of filling, non-vegan food, yet only have raw vegetables and fruit for the vegan crowd, the balance is out of whack.
Aim for a good variety, and when in doubt, carbs make people happy.
Tip for fellow vegans: Just as a vegan would want to feel accommodated at a non-vegan party, for our own parties, we need to remember to extend the same courtesy to non-vegan guests. Serving foods that are more familiar, accidently vegan, and do not contain "weird ingredients" can help make the party fun and enjoyable for all.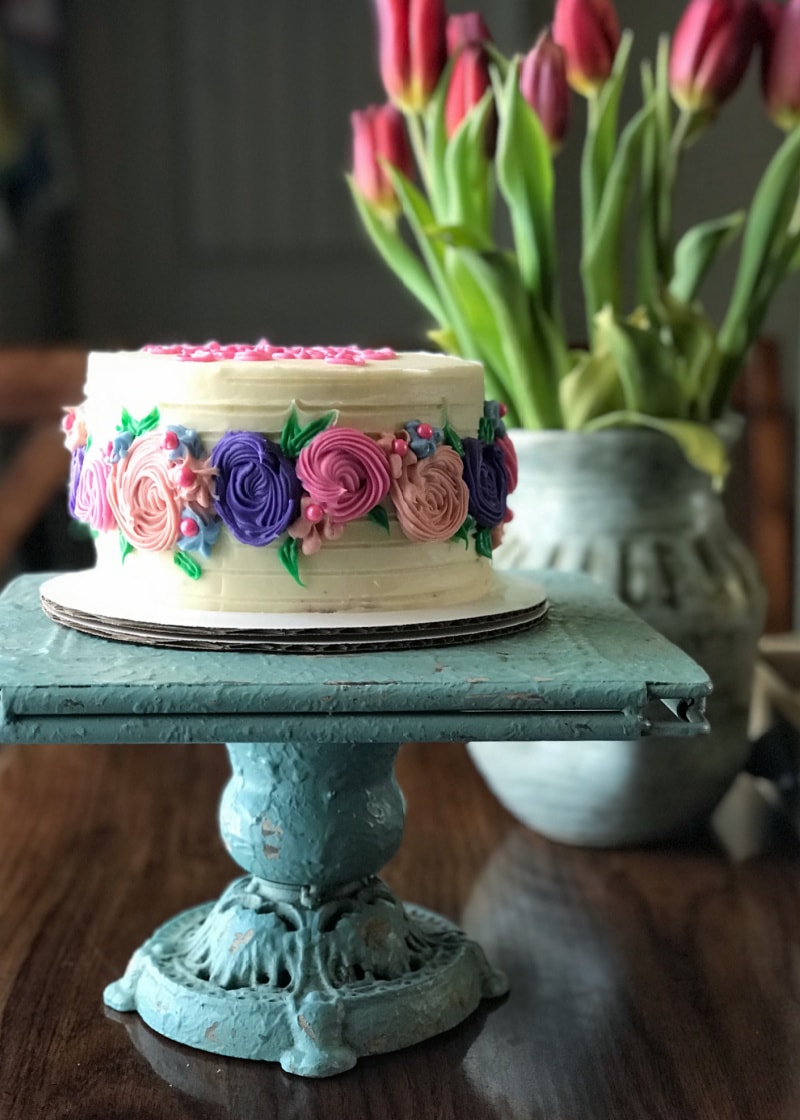 How do you plan a vegan party?
Planning a vegan party is just as easy as planning a non-vegan party! Here are some tips to get you started though:
Reach out to any guests with dietary preferences or allergies, and ask if there is anything extra you can provide at the party. For parties with multiple allergies to accommodate, ask everyone to bring a dish and label it with the ingredients.
Provide cake or dessert options for all. It's a real bummer when you get invited to a party and you can't have the best thing (the cake!). Having options for people is the best way to please guests and make everyone feel loved. Need help? Be sure to check out my classic chocolate vegan birthday cake and these allergy free vanilla cupcakes. I've also provided plenty of dessert options below.
If catering the event, do some research beforehand to see what vegan options you can provide– then present this information to your vegan guests before the placing the order. That way they can opt in, or make the decision to bring something for themselves if this is the direction you want to go. Restaurants such as Chipotle, Moes, and Mellow Mushroom all have vegan options that can easily be added onto any catering order.
Think drinks. Serve a variety of soda, teas, or juice. And please be sure to always have water for guests who don't want excess sugar for health reasons.
Plan your party as usual, and have a blast! Order decorations, grab some balloons, pick out a good soundtrack and party like it's 1999 baby.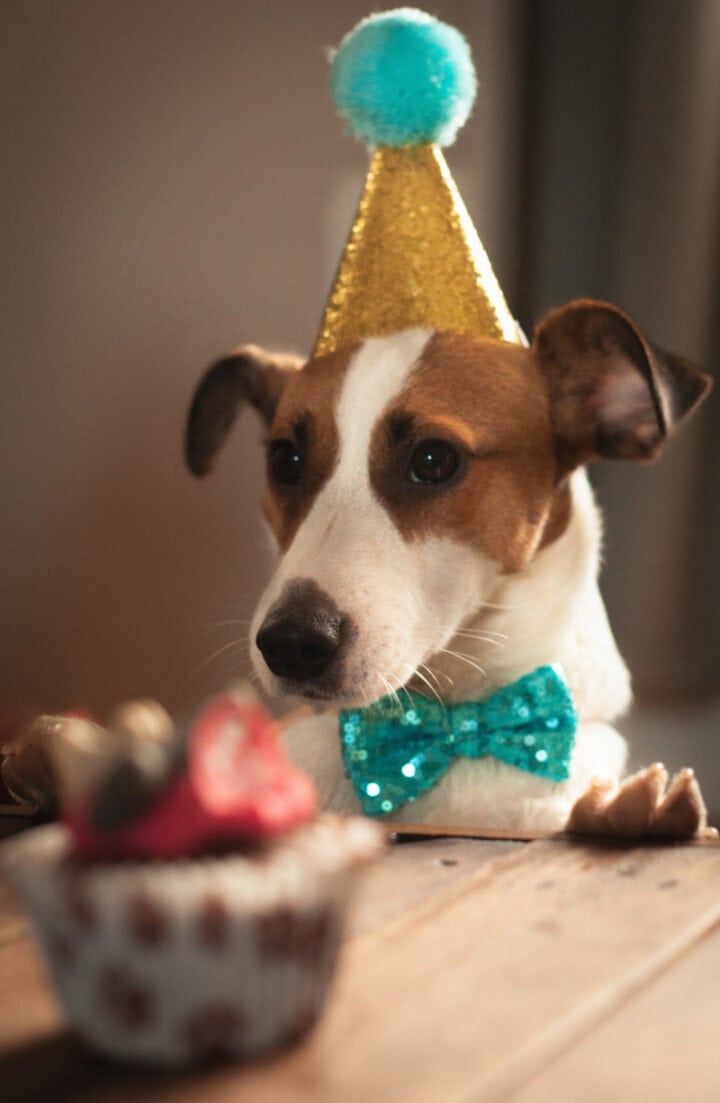 What kind of snacks can vegans eat?
Still stuck on store-bought vegan snacks? Purchasing snacks doesn't have to be hard–the main thing to remember when buying snacks for vegans is to check the ingredients list for animal products.
Yes, reading the label in the grocery aisle isn't always second nature to most non-vegans. But pull out your reading glasses and check for the following items to avoid:
No dairy ingredients, such as milk or cheese
No eggs
No gelatin
No meat flavoring
No confectioners glaze (made from bug secretions, and found in sprinkles/candy)
Many labels will have a list in bold at the bottom of the ingredients list (example: CONTAINS MILK), which makes this step much easier. But I encourage you to double-check the list if you can.
Here are a few ideas for accidently vegan snacks:
Peanut butter (or other nut butter) and crackers, such as Ritz
Potato chips, like Lays, Ruffles, or Kettle Brand
Animal crackers or cookies, such as Oreos, Nature's Path, or Back to Nature brand
Clif Bars or Lara bars
Cracker Jacks
Popcorn (plain, no butter flavoring)
Rice cakes
Saltines or Wheat Thins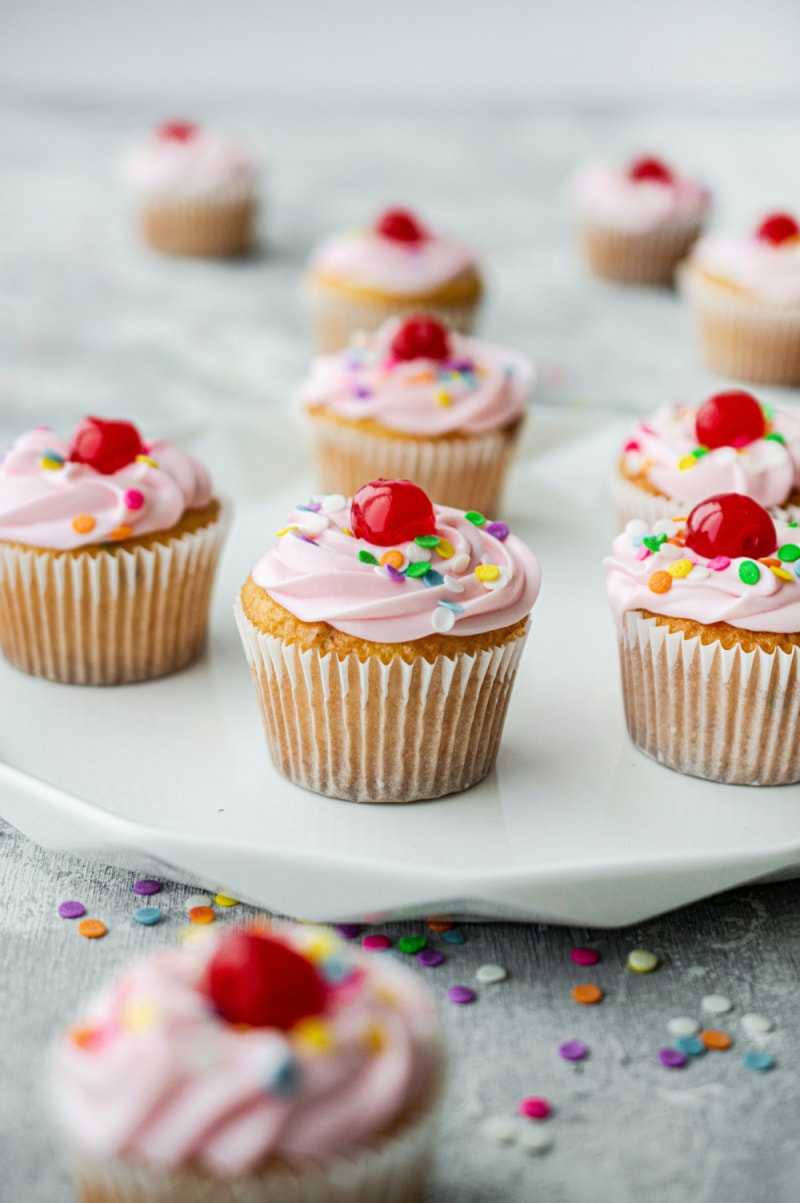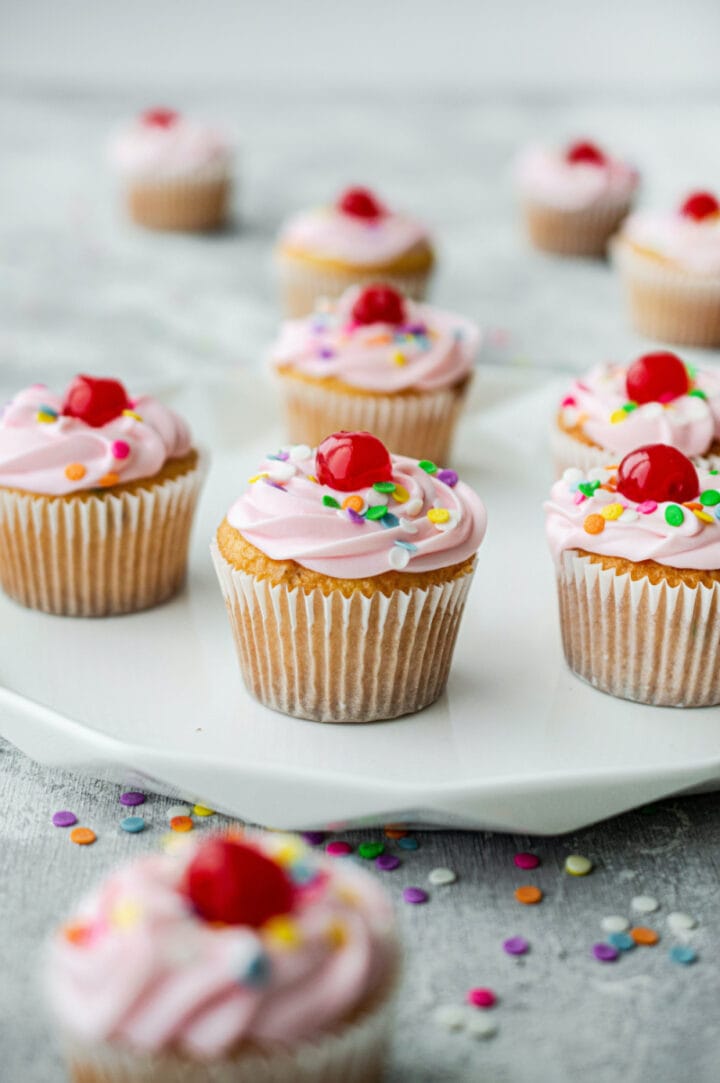 List of Vegan Birthday Recipes
Need ideas for your birthday party food spread? Try these delicious vegan recipes and party down.
Vegan Birthday Appetizers + Snacks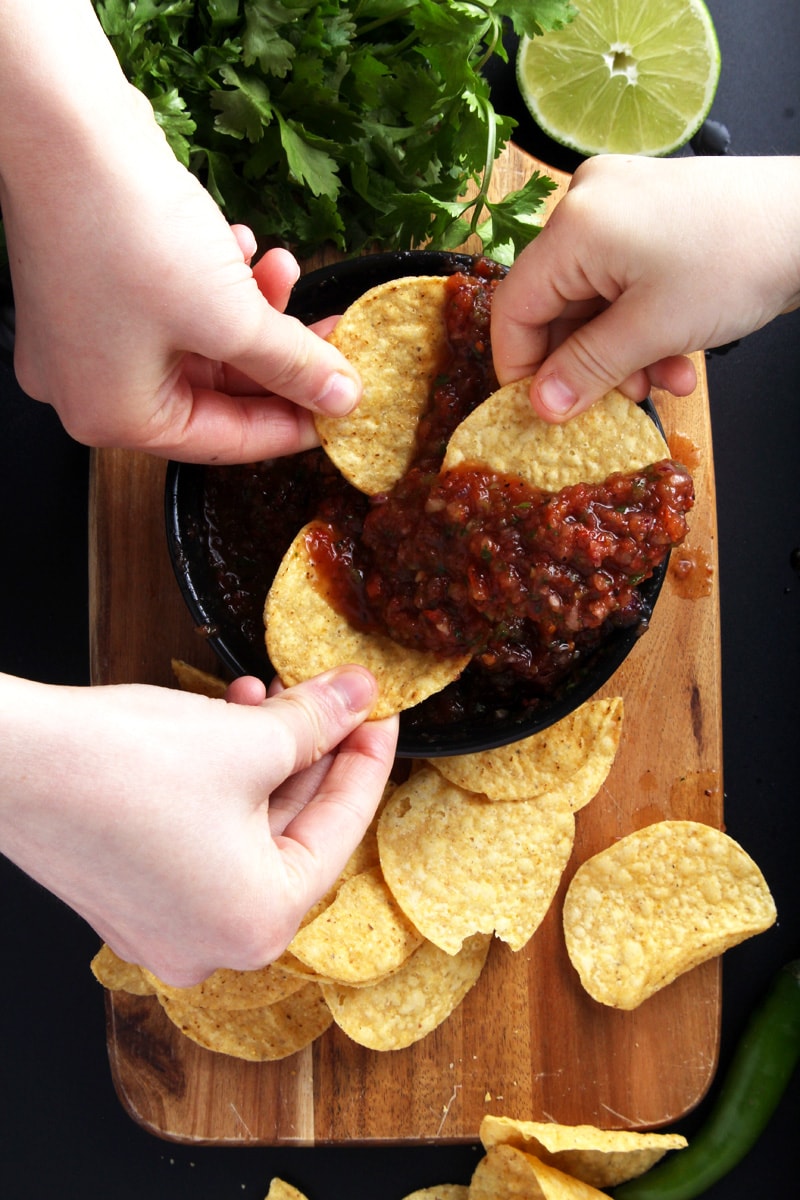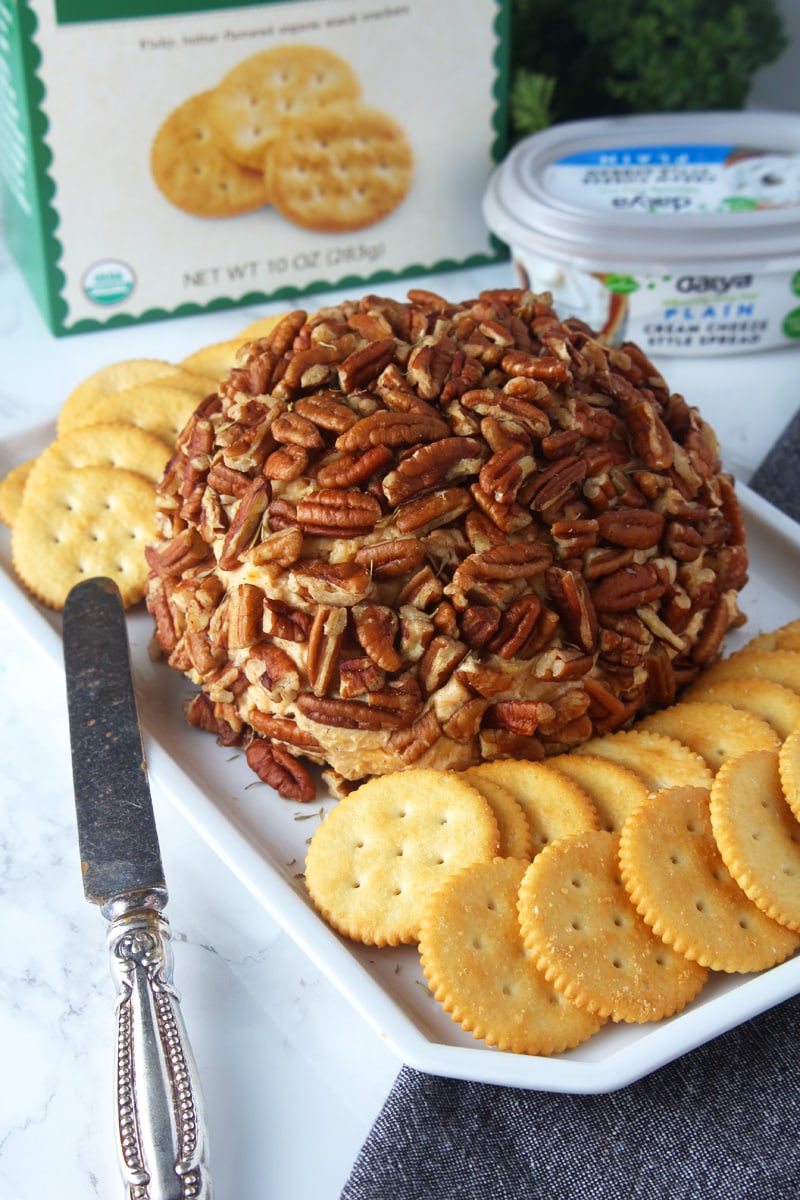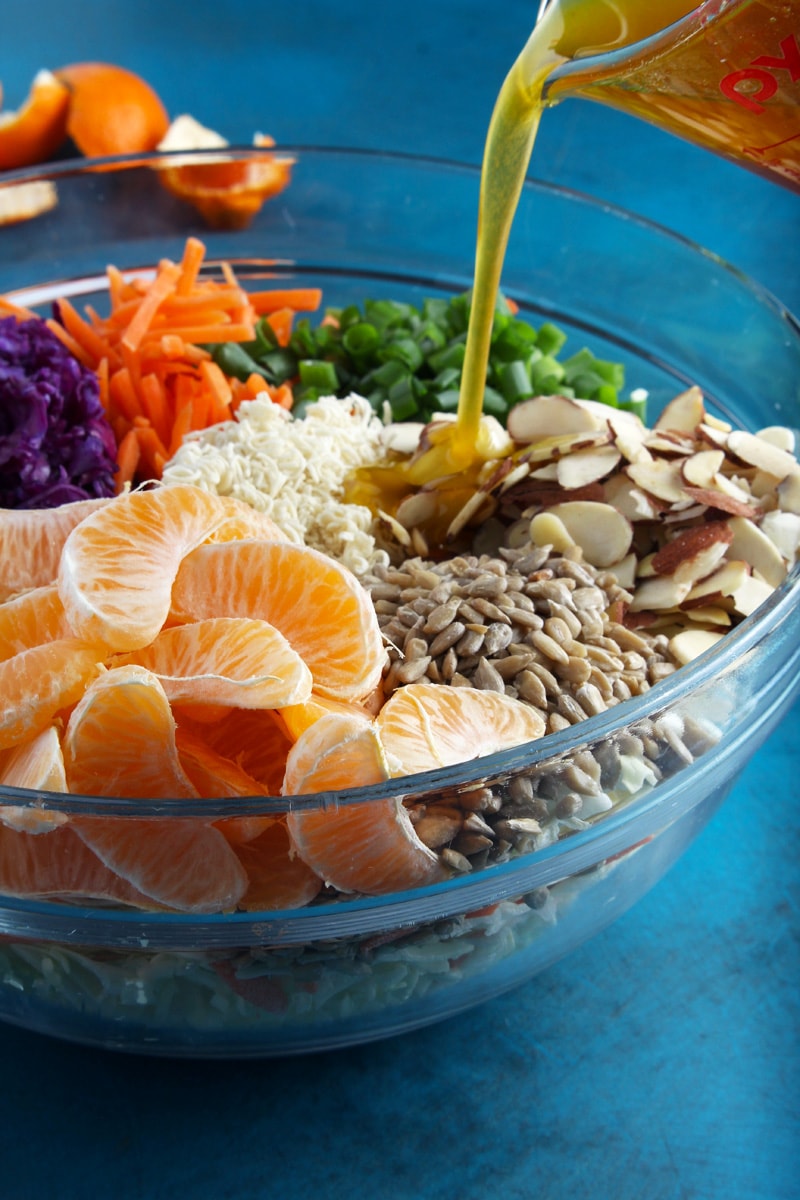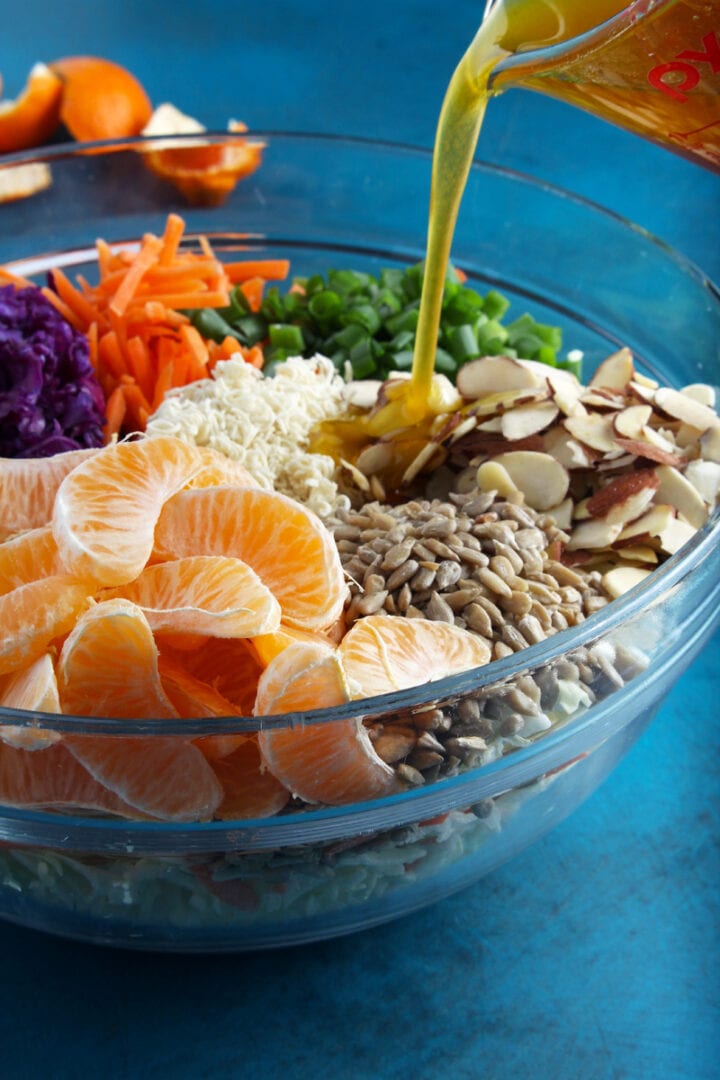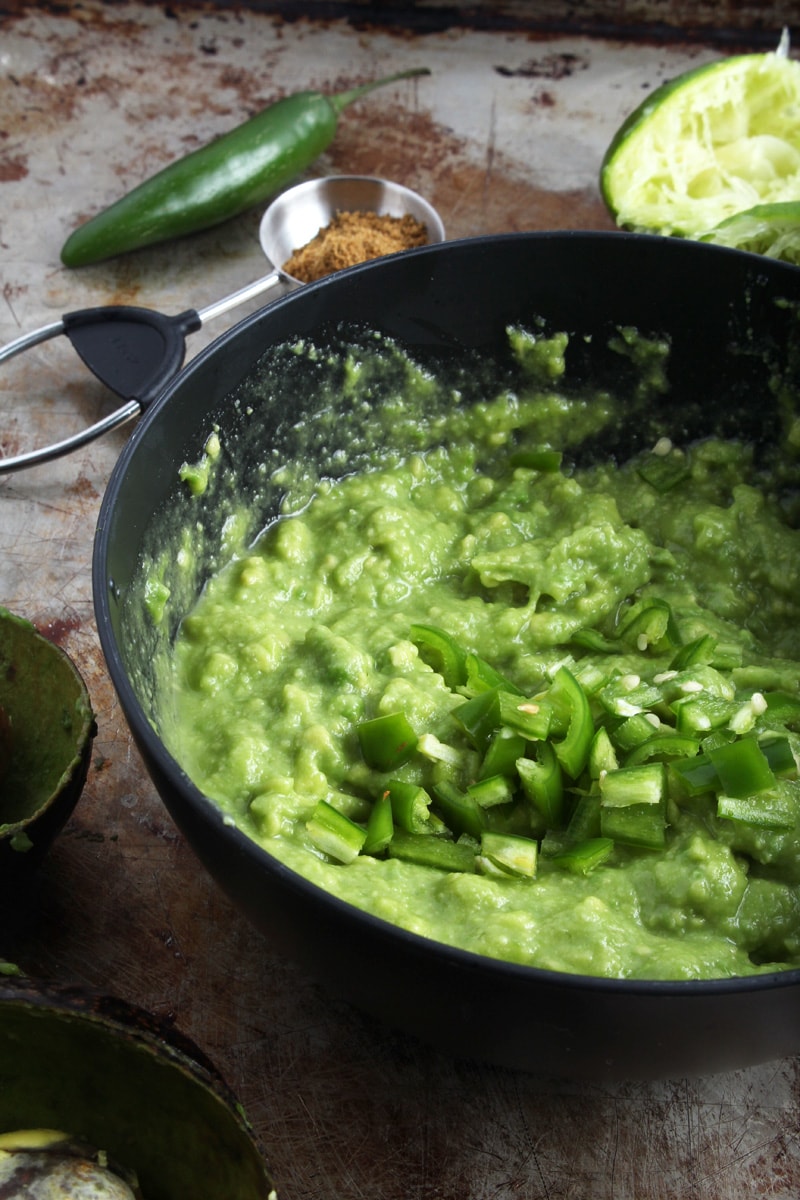 Vegan Birthday Mains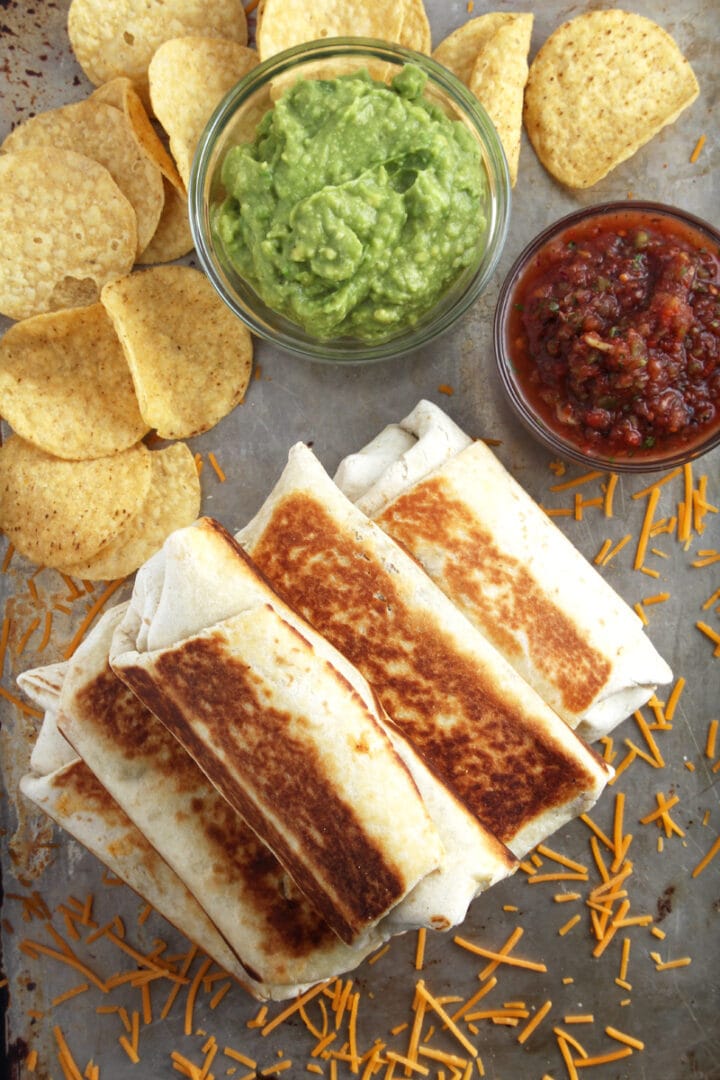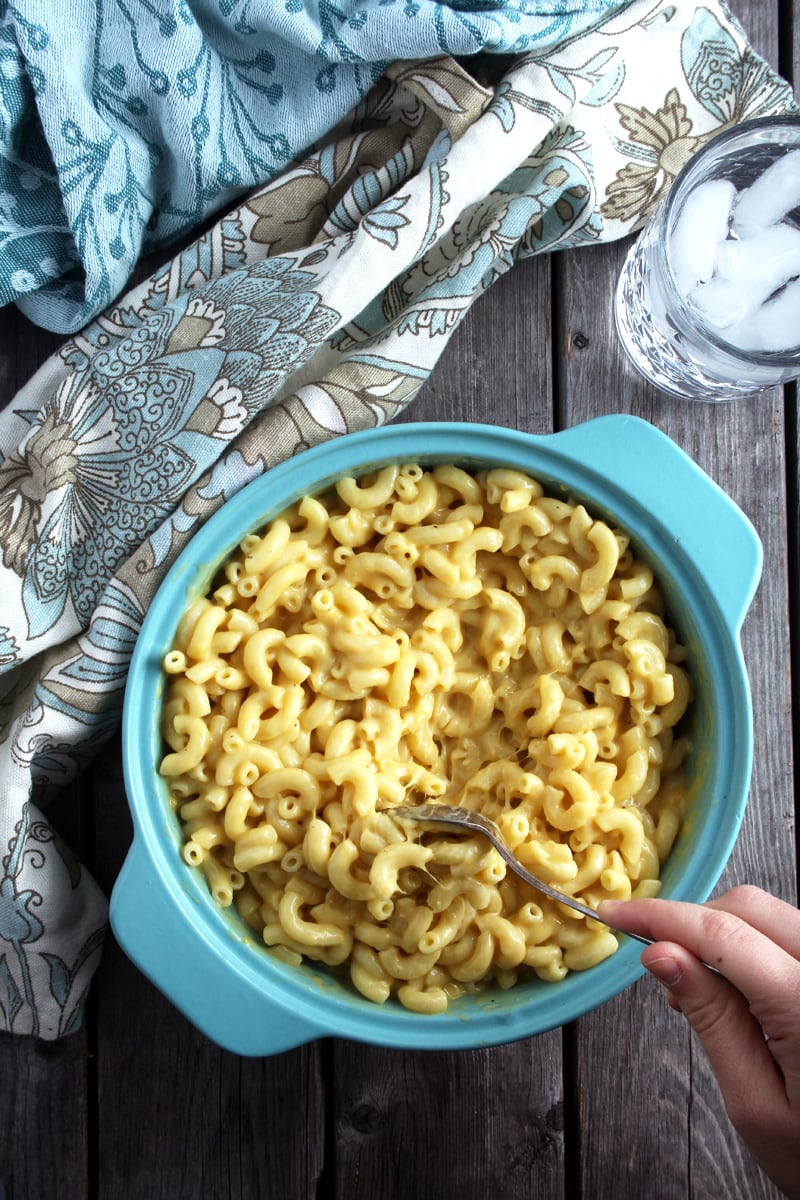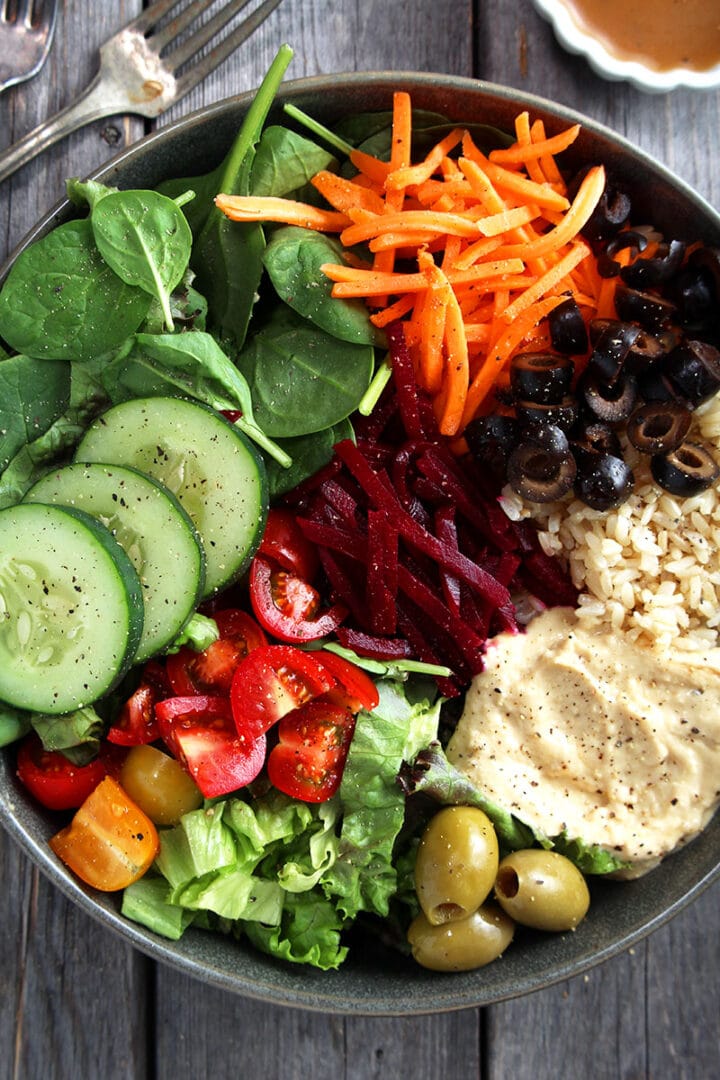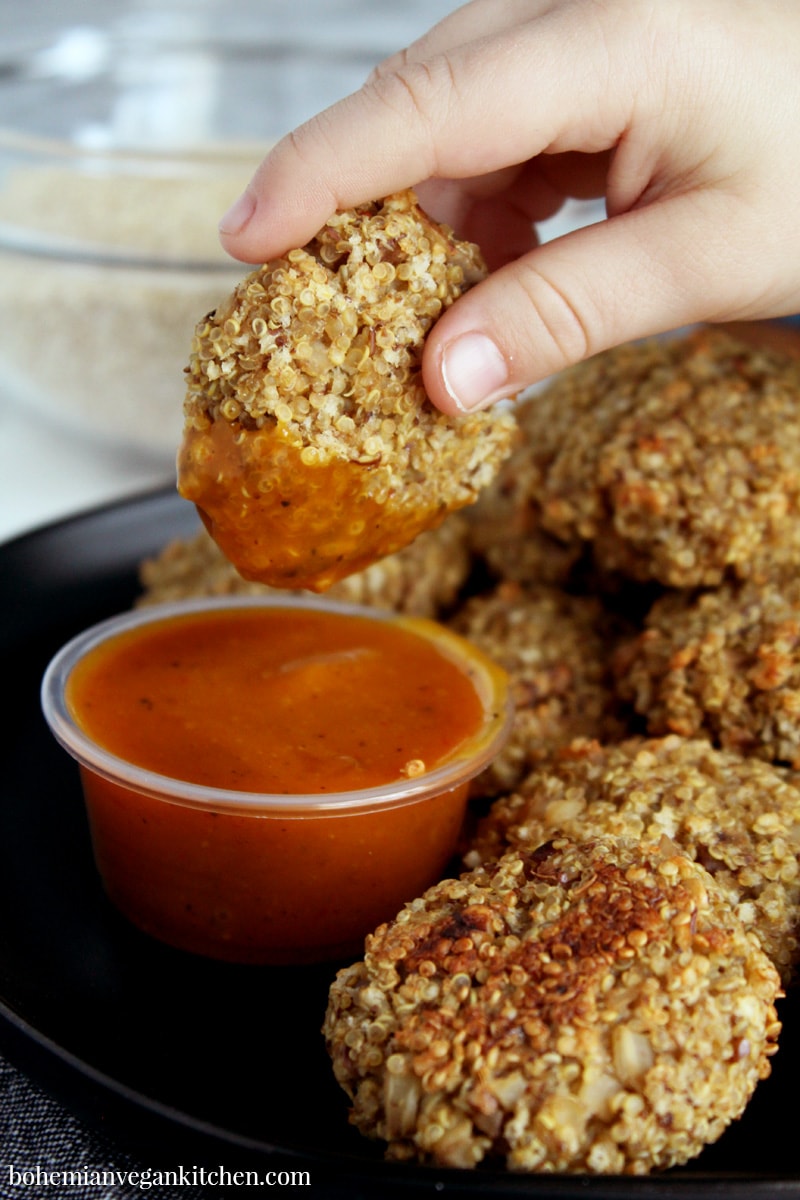 Vegan Birthday Desserts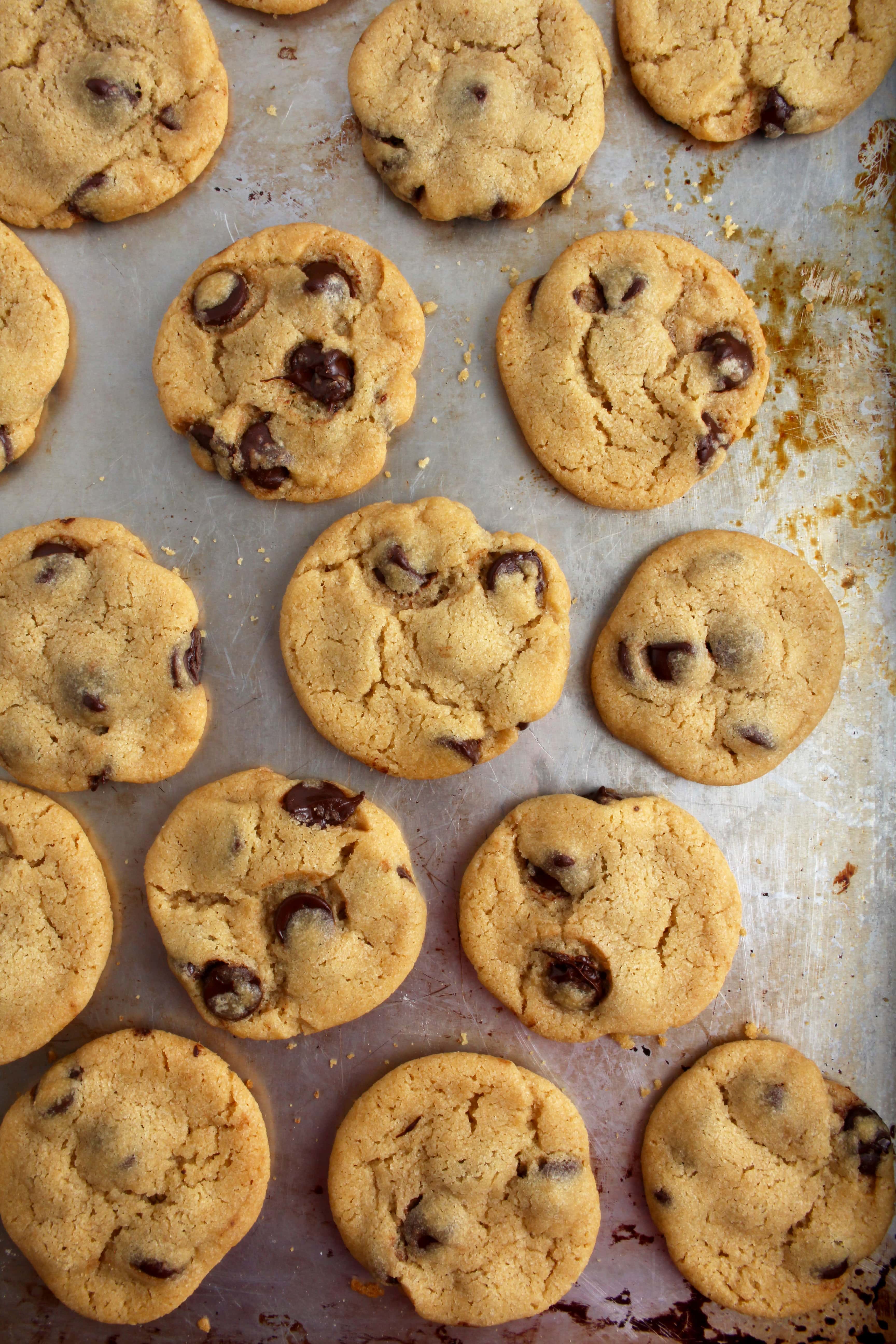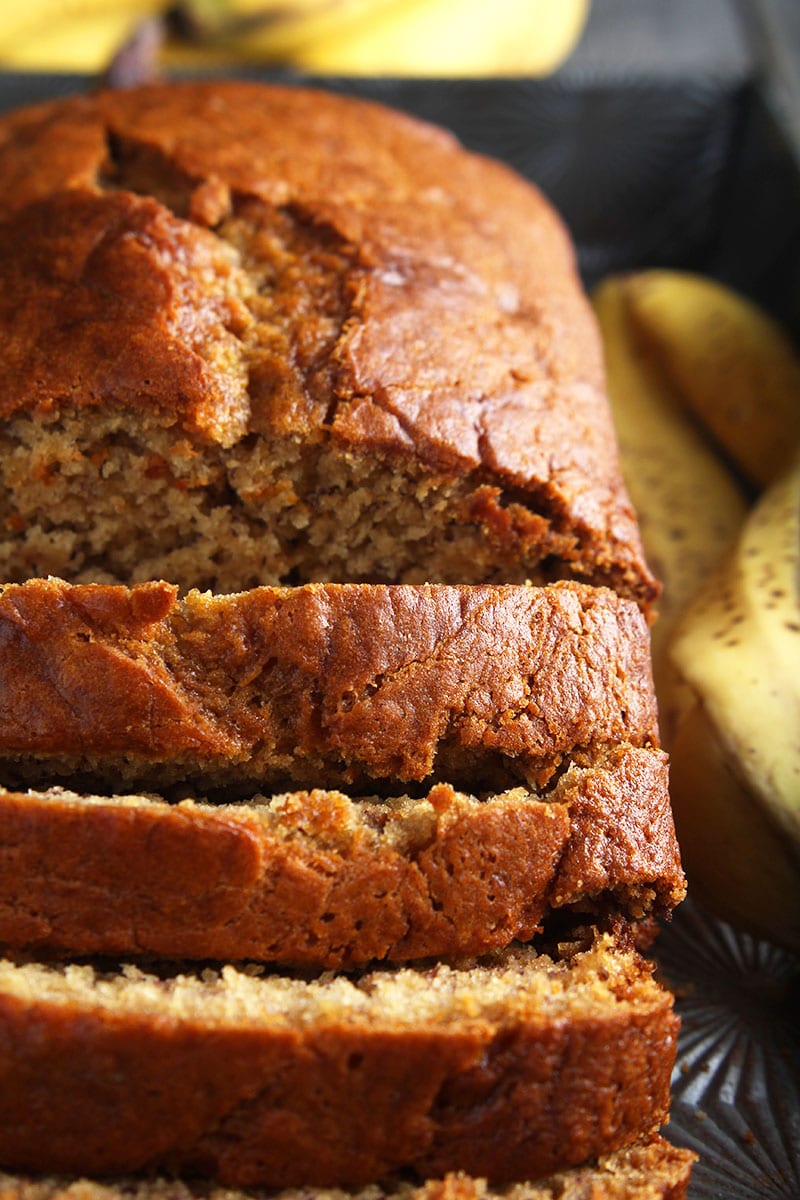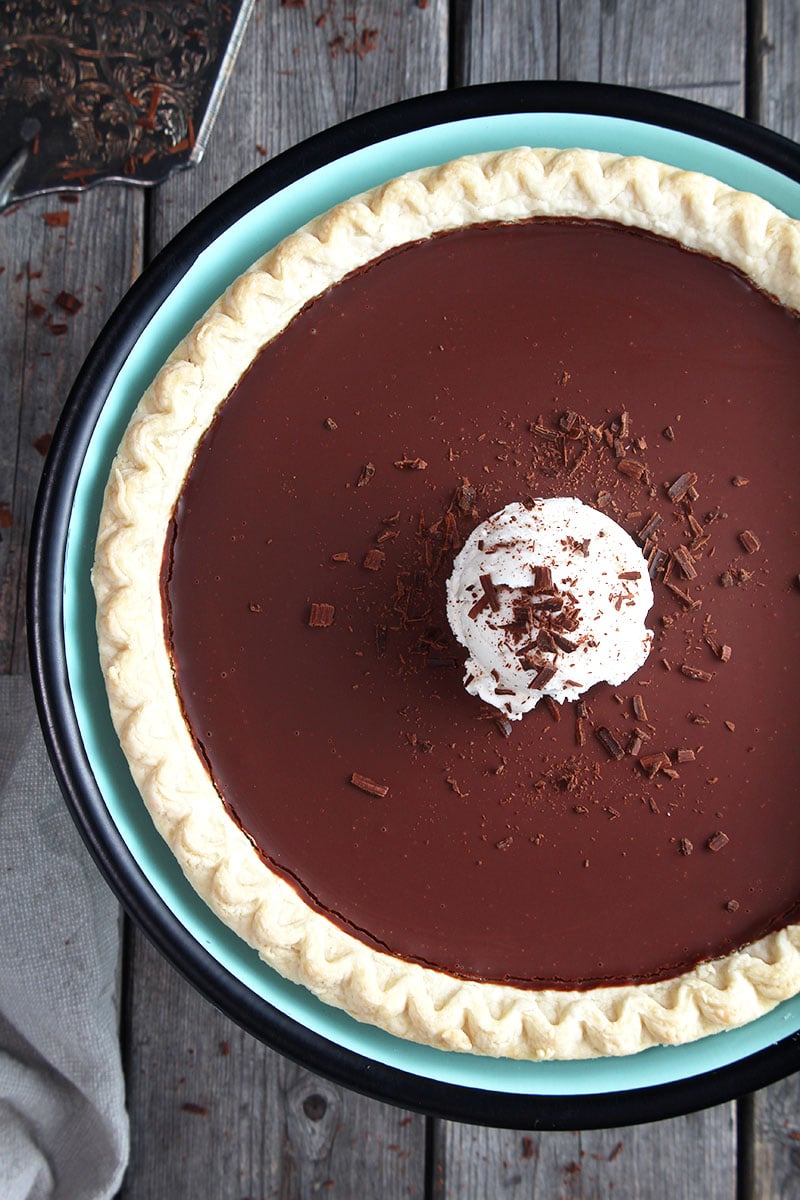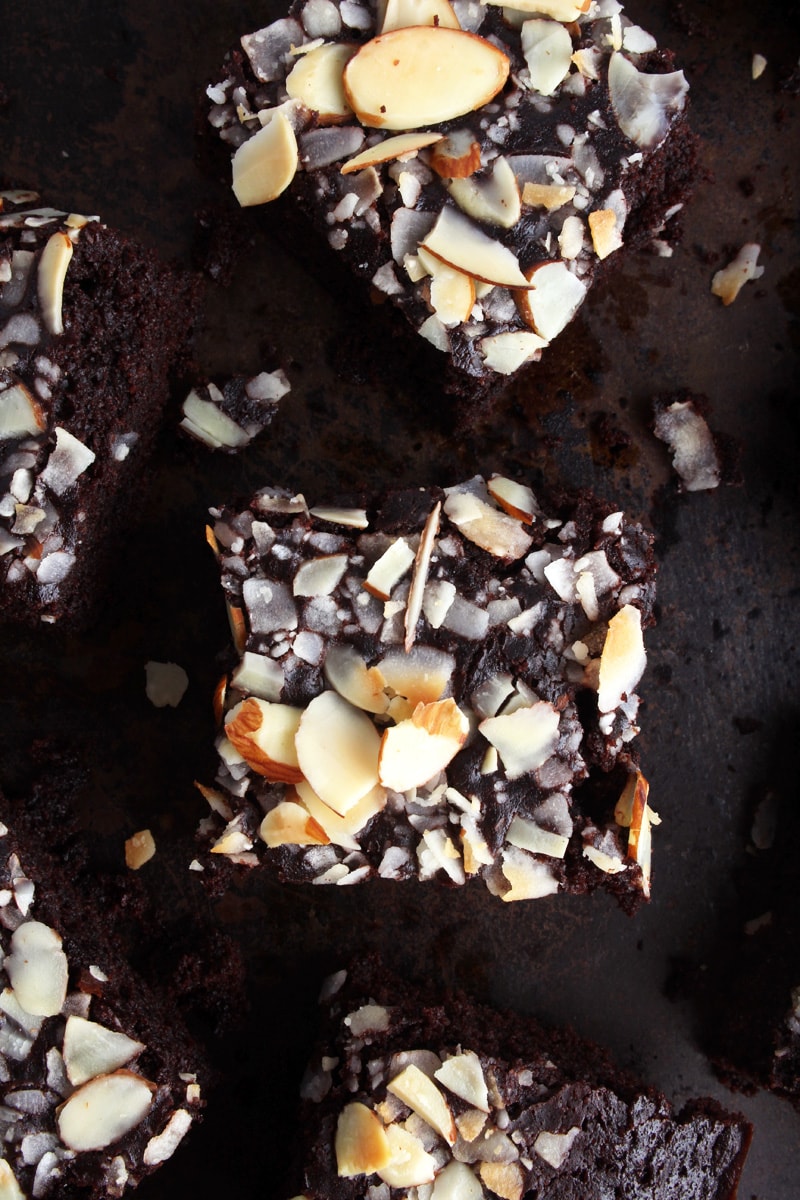 Vegan Birthday Cakes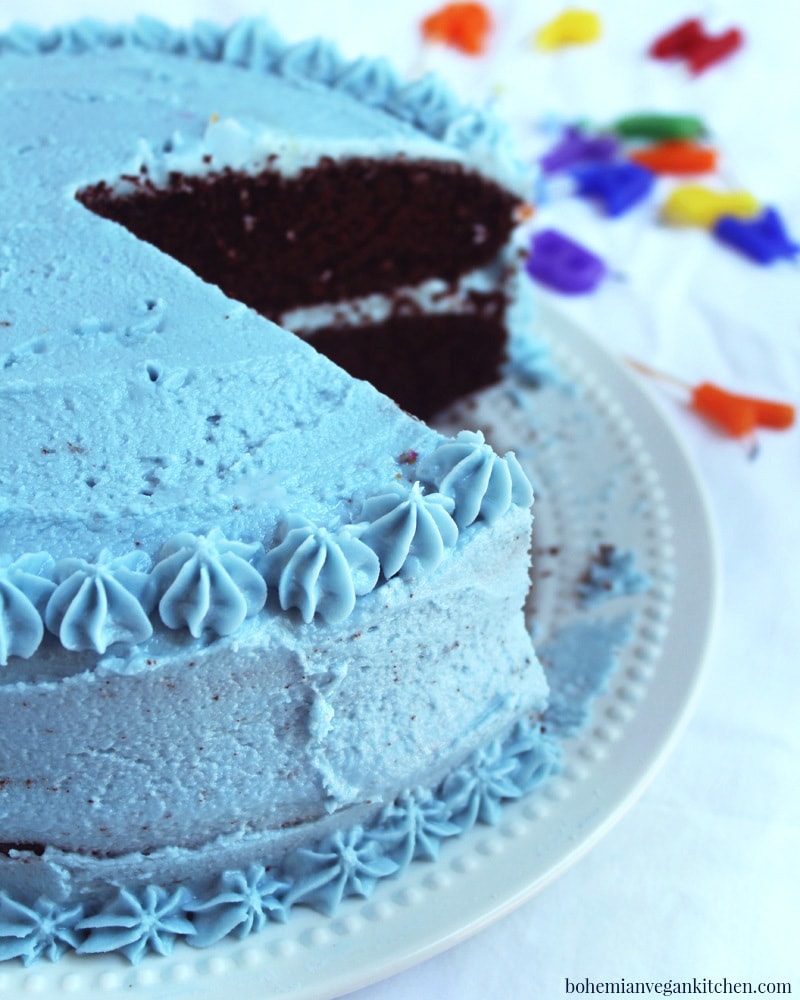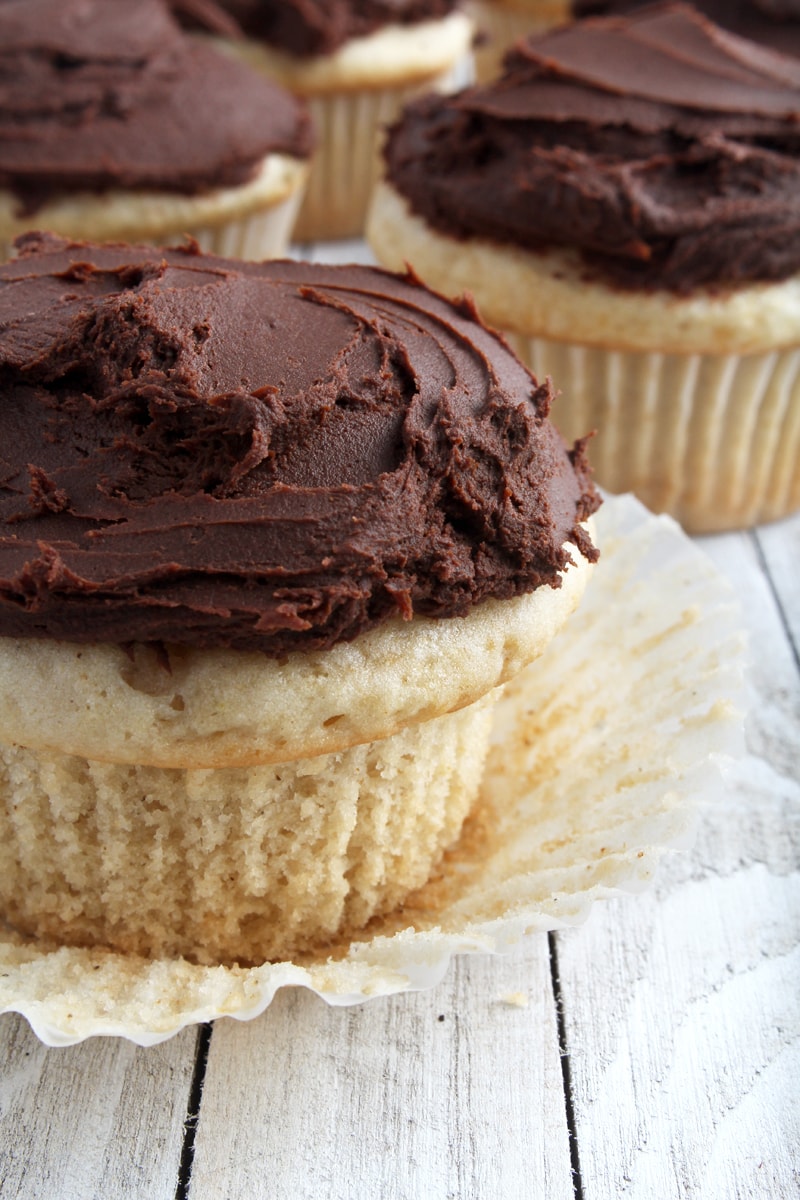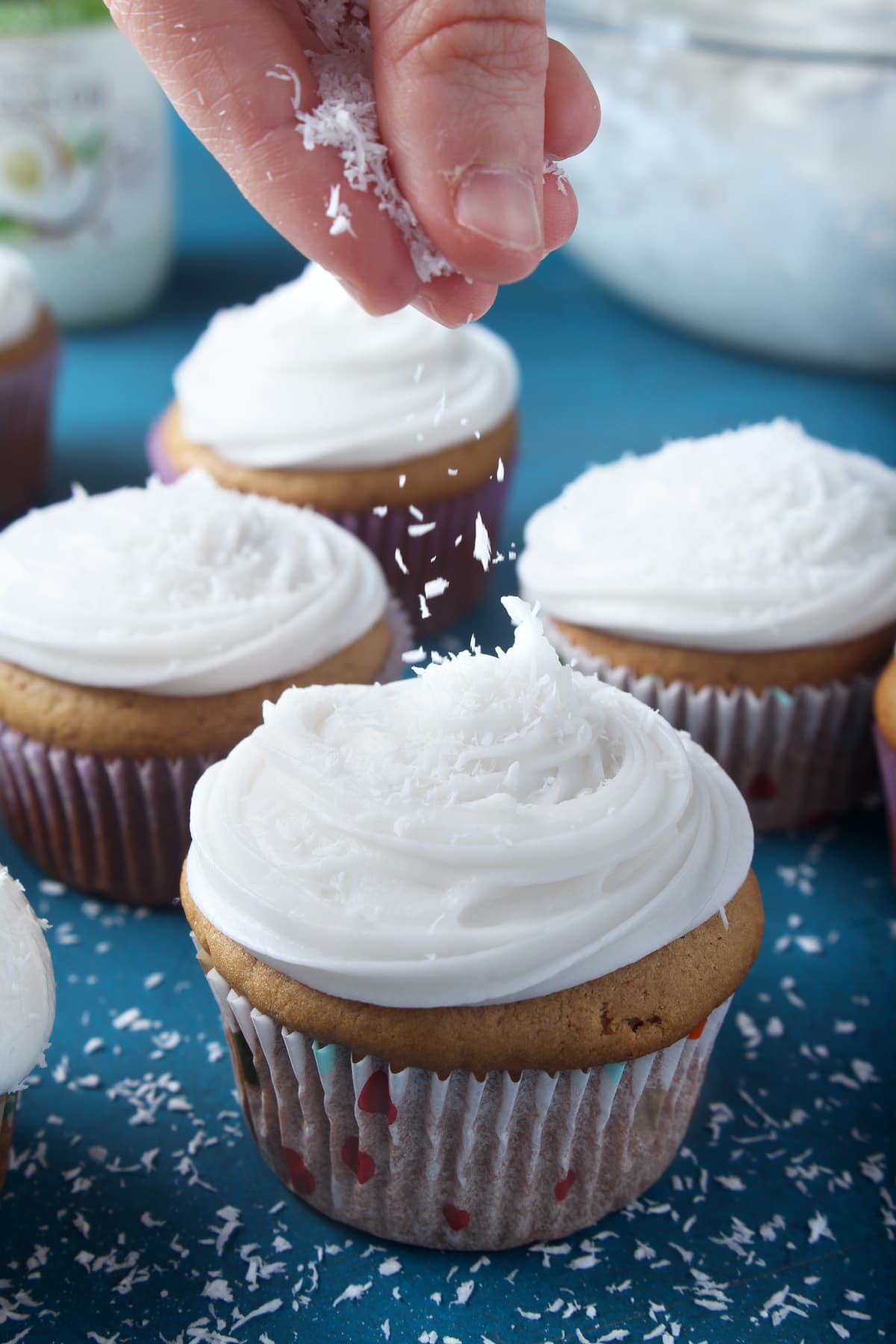 Pin It!