When I think of what my school lunch looked like as a kid, it makes my stomach do a couple back flips.
The blue trays topped with greasy, bland food smelled more like dirty socks than an actual lunch. And I can clearly remember being envious over the teacher's-only salad bar, which was clean and bursting with green lettuce, colorful vegetables, and an assortment of dressings.
When lunch came from home, it was because my mom would try to throw something together at 5 am, like a ham sandwich or PB + J.
And if I was really lucky, she might heat up a can of spaghetti-os' and seal it in my pink "Lady Lovely Locks" thermos. This was usually lukewarm by lunch hour, but it still beat the pants off of salisbury steak.
Now, as a mom myself, I always make sure my kids get healthy lunches.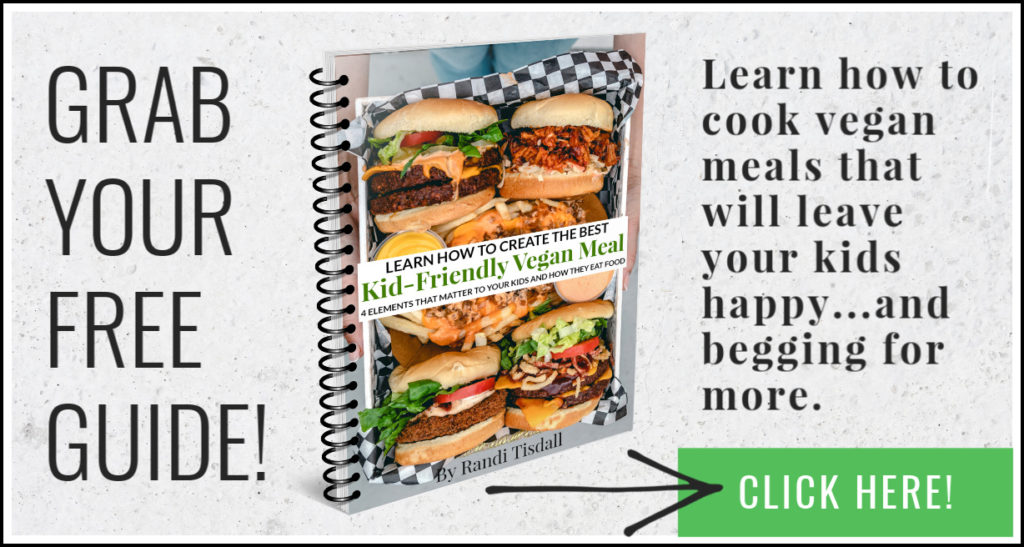 And while it's true that we are a homeschooling family, there have been plenty of occasions where I've had to pack a vegan lunch for my kids. Like, pretty much ANYTIME we leave the house and I know we will be gone during lunch, for park play dates, family day trips, or just dropping them off at a friends house.
Because even though the world is starting to catch up with the whole "vegan thing" , it still can be a challenge to find lunch options on the fly. It can also be unrealistic to rely on others to feed my kids, which is why I've learned to always be prepared.
And packing your kids vegan lunchbox, whether that be for a day trip, or for school itself, is still rooted in the same principals.
It has to taste good, look good, and hold up for hours before it can be eaten.
Tips for (kid-friendly) healthy vegan lunches meal prep
Below are a few tips that I have for parents wanting to pack a healthy vegan lunch for their little ones, beyond the brown bag special of PB+J.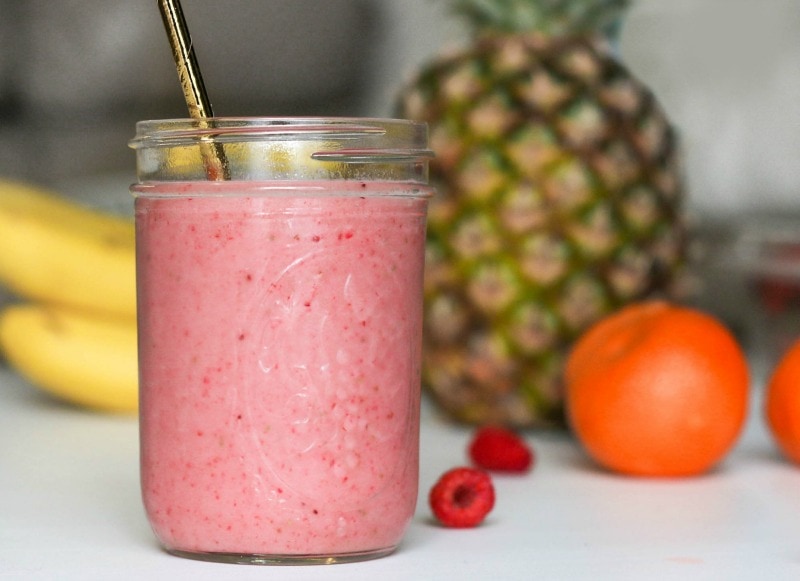 1. Get colorful.
"I feel pretty, oh so pretty."
No one wants to open up their luch box and see a strictly brown pallet! As I'm sure we've all learned by now (from watching too many episodes of Master Chef), we eat with our eyes first. This is why so much focus goes towards plating, and it's not just reserved for master chefs or food bloggers. This also comes into play when packing a lunch for your child.
Another bonus of packing with color in mind is that you will be providing your child with a variety of nutrients too! Let them "eat the rainbow" during lunch, and you won't have to worry too much about vitamins!
And when I say colorful, know this: it doesn't have to be expensive or laboring. Just make sure to throw in a splash of color, whether that is slices strawberries or fresh blueberries. With the right jar and ice pack, you could also throw in a beautiful purple or pink smoothie.
2. Variety in texture and wetness.
Confession: I hate dry lunches. Dry bread with dry toppings and dried granola, with a side of dried chips? No thank you!
A good lunch should vary in texture and moistness. Soft bread, crunchy chips, and a wet dipping sauce make the perfect texture trio. Or, try a delicious pasta salad, complete with crunchy croutons and a drizzle sauce.
By giving your kids variety, you are also ensuring that they eat *at least* most of it. Too much dry will dry out the mouth and make it almost impossible to finish.
3. Get realistic. What does your kid actually like?
Here's the tricky part…what does you kid actually enjoy eating?
It is pointless to pack colorful salads, when we know it will most likely end up in the garbage! This is why we need to play off of their likes.
If you're thinking, "My child only likes chicken nuggets and pizza", please know that this is a great jumping off point! Also, who DOESN'T love nuggets and pizza!?
Reach for kid-friendly options that are in line with your child's tastes, and you can't go wrong. For the pizza lover, try making pizza roll ups or quesadilla pizzas. For the nuggget-head, whip up a large batch of vegetable nuggets and divide them up during the week.
Vegan lunch box ideas that kids love
Some great recipes that can be turned into lunch:
Easy to Make Quinoa Vegan Nuggets That Kids Absolutely Love
The Ultimate Vegan Sloppy Joe Makes Me Sing Like Adam Sandler
Seriously The Best Vegan Breakfast Sausage Recipe EVER
Stupid Simple Vegan Hamburger Helper for Easy Weeknights
Enjoy a Quick Lunch with Avocado Quesadillas
Why Vegan Pasta Salad Makes Amazing To-Go Lunches
Why Vegan Chef Boyardee is the Best Kid-Friendly Meal
5 Ingredient Dairy-Free Mozzarella Bean Balls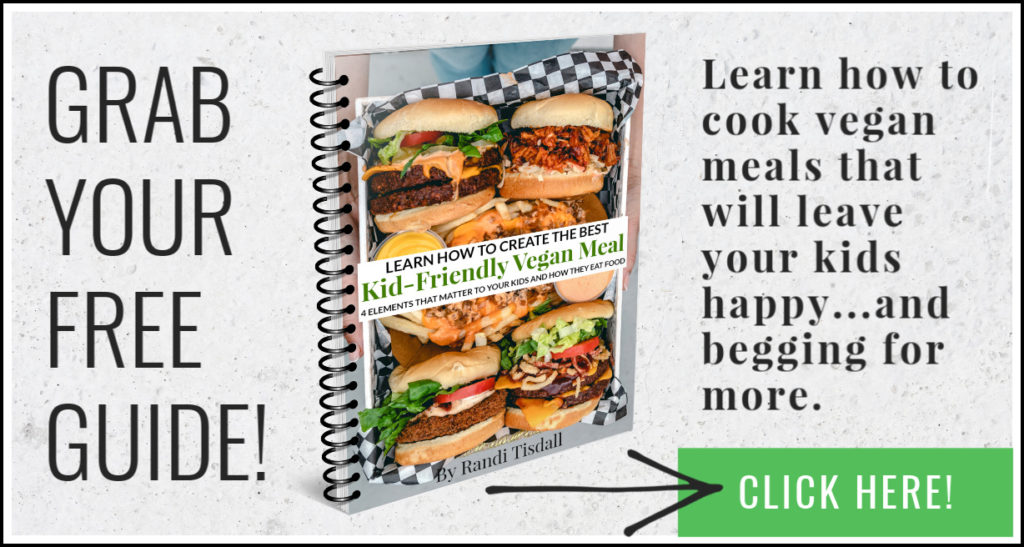 Special dessert to add to your kids lunch:
Amazing Vegan Banana Chocolate Chip Muffins
When Life Gives You Lemons, Make Vegan Lemon Poppy Seed Muffins
No-Bake Flourless Vegan Brownies (Gluten-Free!)
This Dairy-Free Banana Pudding Will Make You Go Ape
Best tools for packing lunches
Here are my favorite picks for packing lunches.
Meal Prep Containers: BPA-Free Food Storage
Pyrex Simply Store Glass Rectangular Food Container Set
LunchBots Extra Small Protein Snack Box – Extra Small Stainless Steel Food Box with Single Portion Sections
Conclusion
Packing lunches for your kids does not have to be hard, but it may take some time before you find what they really enjoy most…and that's okay! The important thing is that you keep trying.
Because at the end of the day, their health is worth all the trouble:)
I will continue to add to this list of recipe ideas, and I'm currently working on a whole series of kid-friendly meals + lunches! For now, please make sure to sign up to get my easy meal planning guide below, as well as pin this page for future reference!
Pin It!
Thank you for taking the time to invest in your health and happiness!